Body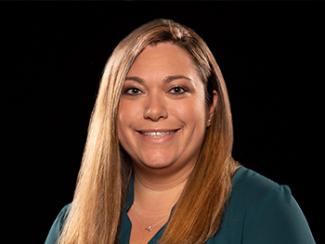 Erica Weber, PhD, Laboratory Director
Developing strategies that improve time-based functioning may help individuals with multiple sclerosis, traumatic brain injury, and other neurological conditions expand their prospective memory and support their efforts to maintain their independence.
Areas of Focus
Erica Weber, PhD, directs the Assessment and Rehabilitation of Everyday Cognition Laboratory, part of the Center for Traumatic Brain Injury at Kessler Foundation. Research here focuses on the efficacy of cognitive rehabilitation across a variety of neurological conditions, with specific emphasis on treatment-related changes in the brain detectable via neuroimaging.
The lab investigates ways to rehabilitate prospective memory, which is the ability to perform an intention at a future point in time, or "remembering to remember." Time-based tasks, such as remembering to call the doctor on Wednesday morning or take medication at a specific time, require more higher-order resources for successful completion. Poor prospective memory hinders the ability to perform a broad range of everyday life activities, which undermines individuals' independence.
Additionally, Dr. Weber investigates cognitive deficits in individuals with spinal cord injury (SCI). After SCI, the majority of assessment and rehabilitation is focused on physical symptoms with cognitive problems largely overlooked. To address this oversight, her research seeks to broaden awareness of cognitive impairment post-SCI. It also provides clinicians with brief, validated screening tools to identify patients who might need further cognitive assessment and treatment.
Current Funding Support
New Jersey Commission on Brain Injury Research, New Jersey Commission on Spinal Cord Research, and National Institute for Neurological Disorders and Stroke (NIH).
Recruiting Research Studies
Assessment and Rehabilitation of Everyday Cognition Lab Team