Kessler Foundation envisions a world where people with disabilities can achieve the greatest possible independence, pursue integrated, competitive employment, and live with dignity within our communities.
With the support of our generous donors, we drive positive change for adults and children with disabilities through groundbreaking rehabilitation research to improve daily functioning, disability employment research, and innovative employment grantmaking to create genuine economic opportunities for people with disabilities.
Learn how your support champions life-changing rehabilitation research and employment, helping people with disabilities maximize recovery, independence, and inclusion.
Learn more about the work we do.
May is Mental Health Awareness Month
This month is a time to raise awareness, share helpful resources, and engage in conversations about the importance of emotional well-being. Check out the latest resources from the Foundation:
Listen to a new meditation podcast series funded by the Center for Traumatic Brain Injury Research.
Read our latest blog "Empowering Minds: Breakthroughs to Boost Mental Health for Individuals with Disabilities."
Read the "Empowering Minds" Blog Listen to the Meditation Podcasts
Image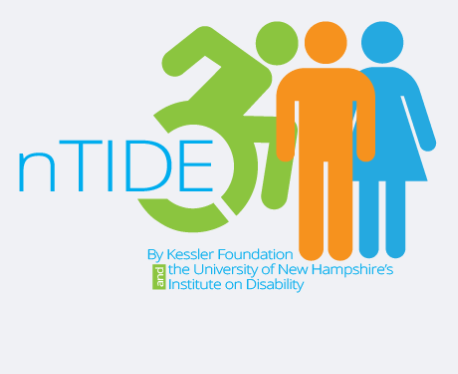 nTIDE May 2023 Deeper Dive: How Did COVID-19 Lockdown Impact Employment of Individuals with Visual Disabilities?
National Trends in Disability Employment (nTIDE) – issued semi-monthly by Kessler Foundation and the University of New Hampshire
May is Stroke Awareness Month
Stroke Awareness Month is a time to recognize the impact of stroke and the importance of improving recovery outcomes. At Kessler Foundation, we are committed to advancing the field of stroke rehabilitation by studying the latest, cutting-edge technologies. Our investigations focus on improving upper and lower extremity function, incorporating gait and exoskeleton training, addressing spatial neglect, and enhancing reading and language abilities.
Image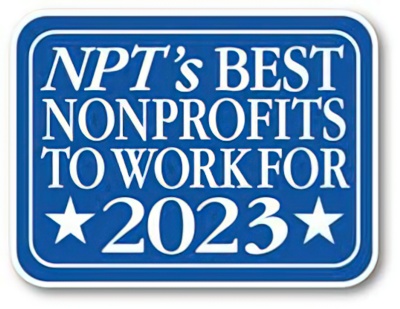 Kessler Foundation Ranks among 'Best Nonprofits to Work For' in the U.S.
Kessler Foundation, a major nonprofit organization in the field of disability rehabilitation, has placed among The NonProfit Times' "Best Nonprofits to Work For," a yearly award recognizing the top 50 nonprofits across the U.S. The awards program is designed to identify and honor the best employers in the nonprofit industry, benefiting the industry's economy, workforce, and businesses.
---
Kessler Foundation News
Keep up-to-date with the latest information from the Kessler Foundation
Your Support Makes a Difference
Your generosity champions life-changing rehabilitation research and employment for people with disabilities.
Abilities Are What Matter
New merch has hit our online store! At Kessler Foundation, we believe abilities—not disabilities—are what matter. Shop today and help maximize recovery, independence, and inclusion for people with disabilities.
Volunteers Are the Heart
of Our Research