2020 The ADA Generation: New Perspectives on Employment and College Graduates with Disabilities Survey
Key findings of the 2020 Survey (KFNEDS:RCG) show that recent college graduates with disabilities engaged in career preparation activities during college and transitioned to post-college employment as successfully as recent college graduates without disabilities.
Image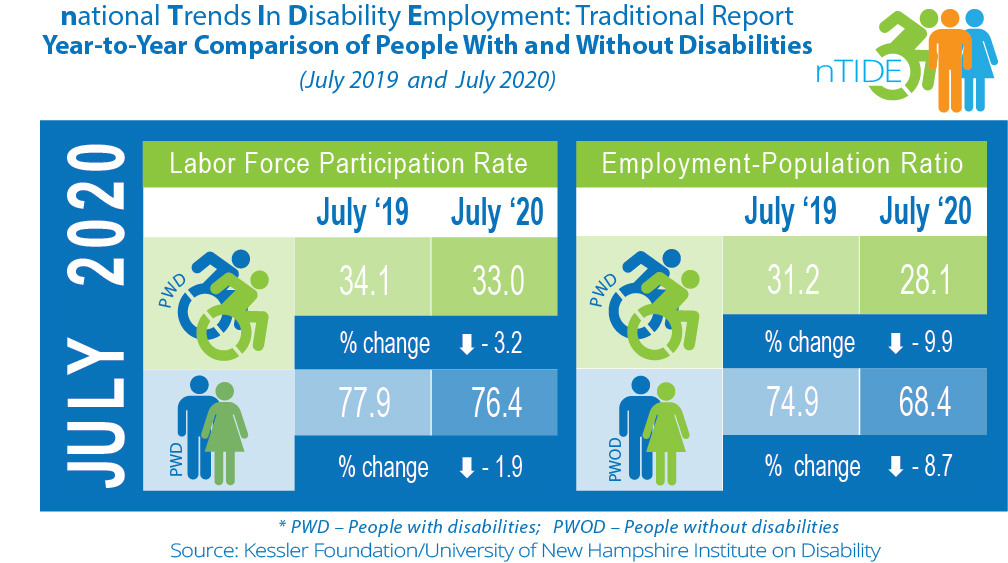 nTIDE July 2020 Jobs Report: July Numbers Raise Red Flag for Americans with Disabilities
Resilience and Disability in the Time of COVID-19
During the challenging and uncertain times in which we find ourselves, please know that all of us at Kessler Foundation express our deep concern for you and your family and wish you peace and good health.
Moving Forward to Make a Difference
Kessler Foundation is a global leader in rehabilitation research and employment funding. Our mission is to change the lives of people with disabilities. With the support of our donors, we return people to their homes, their communities, and the workplace.
Your Support Fuels Jimmy's Competitive Drive and Gives Him Hope
Your generosity makes all the difference for people who live with spinal cord injury, like Jimmy Brown. You advance groundbreaking rehabilitation research to help Jimmy and others overcome their disabilities and live fuller, more engaged lives with their families.
Volunteers are the Heart of Research
Change the lives of people with disabilities by joining a research study today. Learn more.
Join a Study