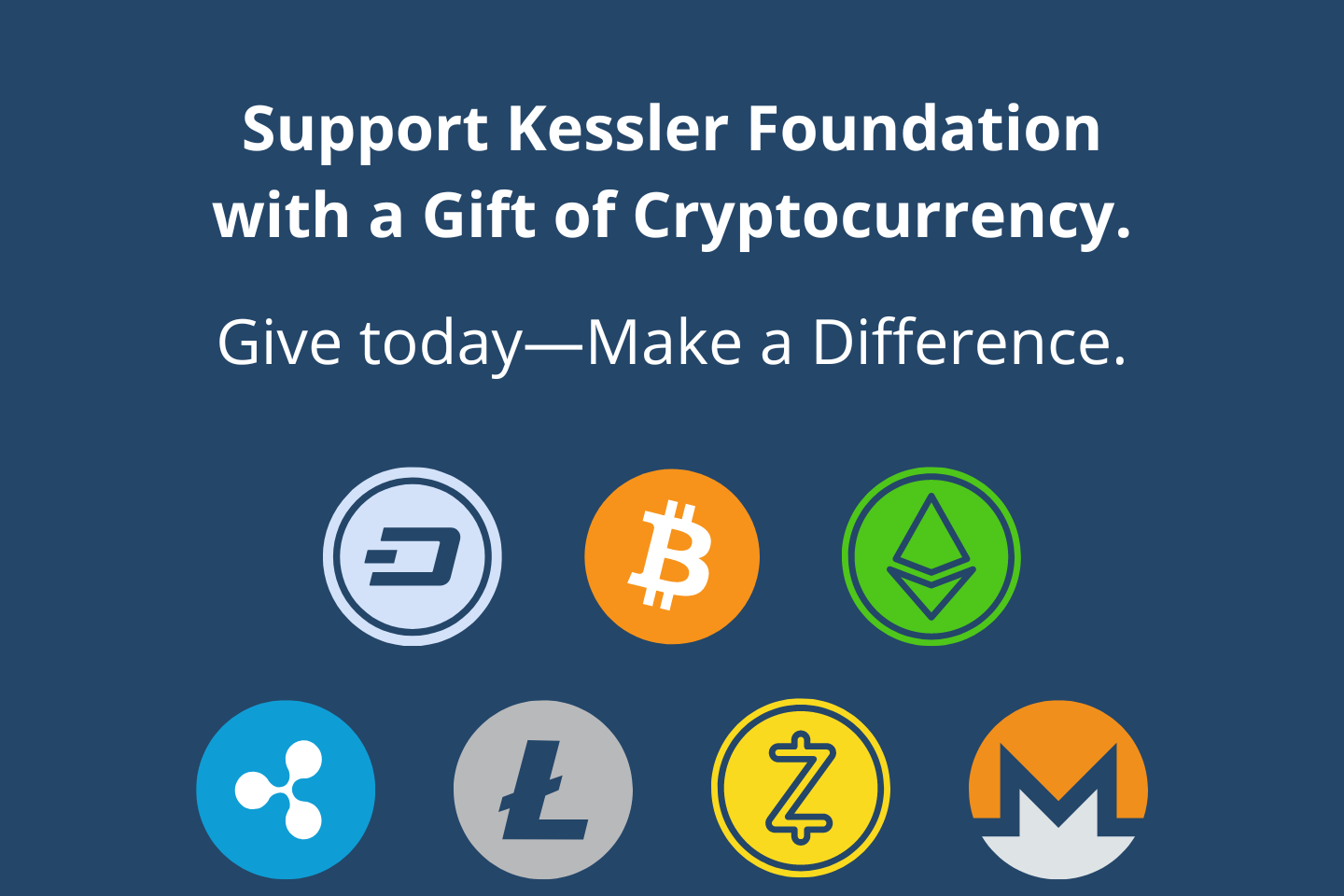 Support Kessler Foundation with a gift of
Cryptocurrency today.
We accept Bitcoin, Ethereum, and over 60 leading cryptocurrencies. When you make a gift of cryptocurrency, you champion life-changing rehabilitation research and employment for people with disabilities.
You maximize recovery, independence, and inclusion for people with disabilities. You enable our scientists to explore groundbreaking rehabilitation research interventions. You help our grantmakers create pathways to employment and independence. You return people with disabilities to their homes, their communities, and the workplace. Make a gift today.
Image