ABOUT THIS COURSE
Understanding Spinal Cord Injury: A Course for Personal Care Assistants" is the first, free online education resource specifically designed to introduce personal care assistants to spinal cord injury (SCI)
Content was created with guidance from people living with SCI and their families, experienced personal care assistants, and rehabilitation professionals
Anyone can register and access the course for free: https://bit.ly/understandingSCI
GOAL OF COURSE
To enhance the quality of personal care assistance available to people with spinal cord injury
RATIONALE FOR DEVELOPING THE COURSE
SCI is a life-changing condition that often creates a need for hands-on help with important daily tasks from others
This hands-on help (referred to as personal care assistance) is needed to prevent medical complications and enable participation in community life
Most home health care providers lack experience working with clients with SCI
A better understanding of the needs and preferences of clients with SCI will help personal care assistants provide the best care
WHY TAKE THIS COURSE?
To gain a better understanding of the needs and experiences of individuals with SCI
To receive practical suggestions on how to improve communications and build positive working relationships
To attain the necessary tools and resources to support client care for individuals with SCI
WHO CAN BENEFIT FROM THIS COURSE?
Home health care providers (such as agencies, nursing assistants, home health care aides)
Individuals with SCI and their families
Rehabilitation programs
COURSE MODULE TOPICS
What is Spinal Cord Injury?
Physical Functions Affected by SCI
Personal and Social Challenges Created by SCI
Common Misunderstandings about SCI
Complications of SCI
Applying What You've Learned
Additional Insights
HOW TO ACCESS COURSE
COURSE MULTIMEDIA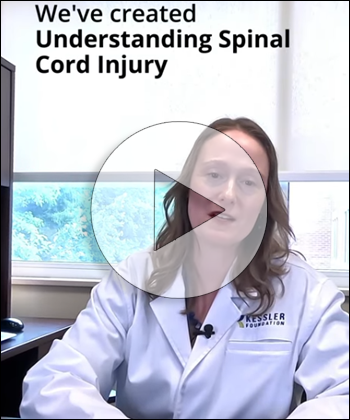 To see more Kessler Foundation video shorts, visit https://www.youtube.com/@KesslerFoundation/shorts
CONTACT US
Email any questions about the course to: [email protected]
FINANCIAL SUPPORT
Production of the course was supported by Grant #90IF0115 from the National Institute on Disability, Independent Living, and Rehabilitation Research and in part by Grant #862 from the Paralyzed Veterans of America Education Foundation.