Center for Spinal Cord Injury Research
Restoring Function and Activity after SCI
Living with spinal cord injury presents a multitude of challenges - from maintaining health to achieving maximal independence.  Addressing these challenges entails collaborative research, educational outreach, and training of professionals in research and care.  Our ultimate goal is to develop ways to fully restore individuals with spinal cord injury to their pre-injury levels of function, activity, and quality of life. 
Enhance Your Spinal Cord Injury Caregiving Expertise
Enroll in our free, online education course designed to provide training for personal care assistants and others who work with individuals with spinal cord injury. The course introduces learners to the physical and emotional experience of living with SCI and offers suggestions for building positive working relationships.
Exploring Applications of Regenerative Rehabilitation
Shoulder injuries are a common cause of pain and loss of function among manual wheelchair users with spinal cord injury. When medication and physical therapy fail to address the pain, regenerative rehabilitation offers a new alternative to surgery. For chronic shoulder pain, a procedure using the Lipogems® system is being tested for the first time in individuals with SCI. The procedure involves injecting a sample of the person's own fat into the shoulder joint under ultrasound guidance. Fat tissue provides cushioning and fills structural defects, and may deposit bioactive and regenerative elements in the damaged tissues. Early results are promising in this population. 
Image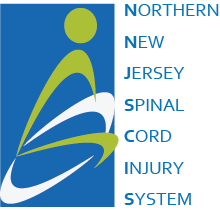 Achieving Excellence in Care and Research Since 1990, Kessler has participated in the federal Spinal Cord Injury Model System (SCIMS), a national network of care and research that begins with acute care and extends through rehabilitation, returning to school, the community and the workplace, and aging with SCI. One of 18 model systems, the Northern New Jersey SCI System (NNJSCIS) fosters collaborative research that addresses the needs of the SCI community across the lifecycle, translates findings into clinical care, and provides resources for individuals with SCI and their caregivers.
Join a Research Study Today