Body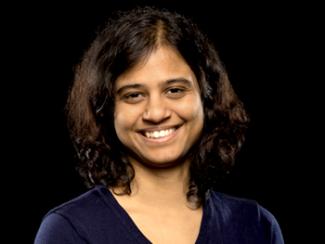 Kiran Karunakaran, PhD,
Laboratory Director
The mission of the lab is to develop and evaluate innovative, user-centered assistive and rehabilitation technology as well as to develop technology based quantitative assessments for gait and balance in people with mobility deficits.
Areas of Focus
The research focus of the Laboratory is on developing technology based interventions and assessments such as sensors, robotics, and extended reality (i.e., virtual reality, augmented reality, mixed reality). The team also evaluates the motor recovery using biomechanical, physiological, functional, and community ambulation outcomes.
The Lab uses state-of the art technology such as NeuroCom and AllCore to provide targeted therapy to improve postural control; Hunova robotic platform to evaluate balance and provide balance intervention; and C-MILL augmented reality treadmill to provide personalized integrated cognitive-motor training to improve ambulation. The Lab is also currently developing assistive technology to improve indoor navigation using Hololens.
Current Funding Support
New Jersey Commission on Brain Injury Research, New Jersey Health Foundation.
Recruiting Research Studies
Balance Assessment and Training Lab Team