Body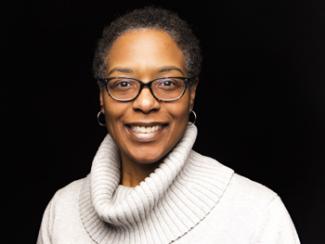 Denise Fyffe, PhD
Laboratory Director
Our research addresses disparities in rehabilitation and quality of life outcomes that impact underserved populations with the goal of improving access to healthcare, resources, and support for diverse groups living with disability and their family caregivers.
Areas of Focus
The research team in the Health Equity in Disability and Outcomes Research Laboratory investigates the impact of social determinants of health on equitable outcomes in rehabilitation for diverse and underserved individuals living with disabilities.
Team researchers delve into social contextual factors—including socioeconomic, personal, cultural, and access to healthcare—that contribute to inequitable health and functional and quality of life outcomes. The lab also focuses on understanding and addressing the needs of family caregivers for supportive services and resources related to caregiving tasks.
Current Funding Support
National Institute on Disability, Independent Living and Rehabilitation Research (NIDILRR)
Department of Defense
New Jersey Commission on Spinal Cord Research
Craig H. Neilsen Foundation
Paralyzed Veterans of America
Rutgers Biomedical and Health Sciences: Inclusion, Diversity, Equity, and Advocacy Innovation Grant (RBHS-IDEA) Pilot Project
Recruiting Research Studies
Health Equity in Disability and Outcomes Research Lab Team