Rocco Ortenzio Neuroimaging Center
Accelerating the Pace of Discoveries 
"I have seen the implications of the Foundation's innovative research and how it is applied to patient care at Kessler Institute. [The Rocco Ortenzio Neuroimaging Center] provides indisputable proof that tested treatments are effective. This leads to improved care and allows our patients to maintain fulfilling and vibrant lives." – Rocco Ortenzio, co-founder and CEO, Select Medical

Facilities and Capabilities of Rocco Ortenzio Neuroimaging Center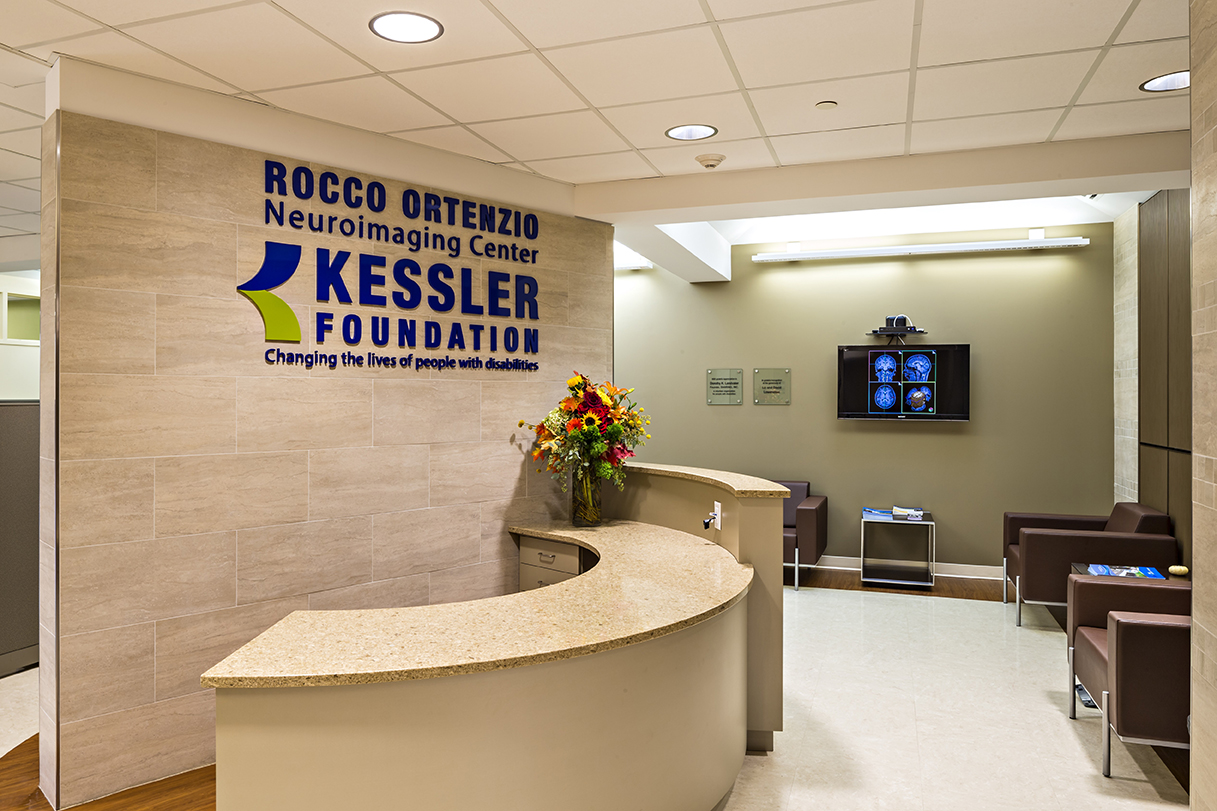 Rocco Ortenzio Neuroimaging Center Waiting Room at Kessler Foundation
Kessler Foundation's research-dedicated facility is located in Kessler Institute for Rehabilitation in West Orange, NJ. It houses the MRI scanner, a state-of-the-art 3 Tesla Siemens MAGNETOM Skyra. The MRI suite includes a scanning room, a control room, waiting area, a wheelchair-accessible changing room, testing rooms, and a conference room.
MRI Scanner: The Siemens MAGNETOM Skyra 3 Tesla scanner is a highly homogenous, actively shielded superconducting system. The magnet delivers a high field, homogeneous signal, which is essential for imaging of high quality- in demand techniques such as high-resolution anatomic and functional MRI studies. This allows advanced analysis such as Voxel Based Morphometry (VBM) to be accurately performed. This scanner has 70 cm open bore design, and ultra-short 173 cm system length, designed to accommodate patients with various body sizes and provide patient comfort.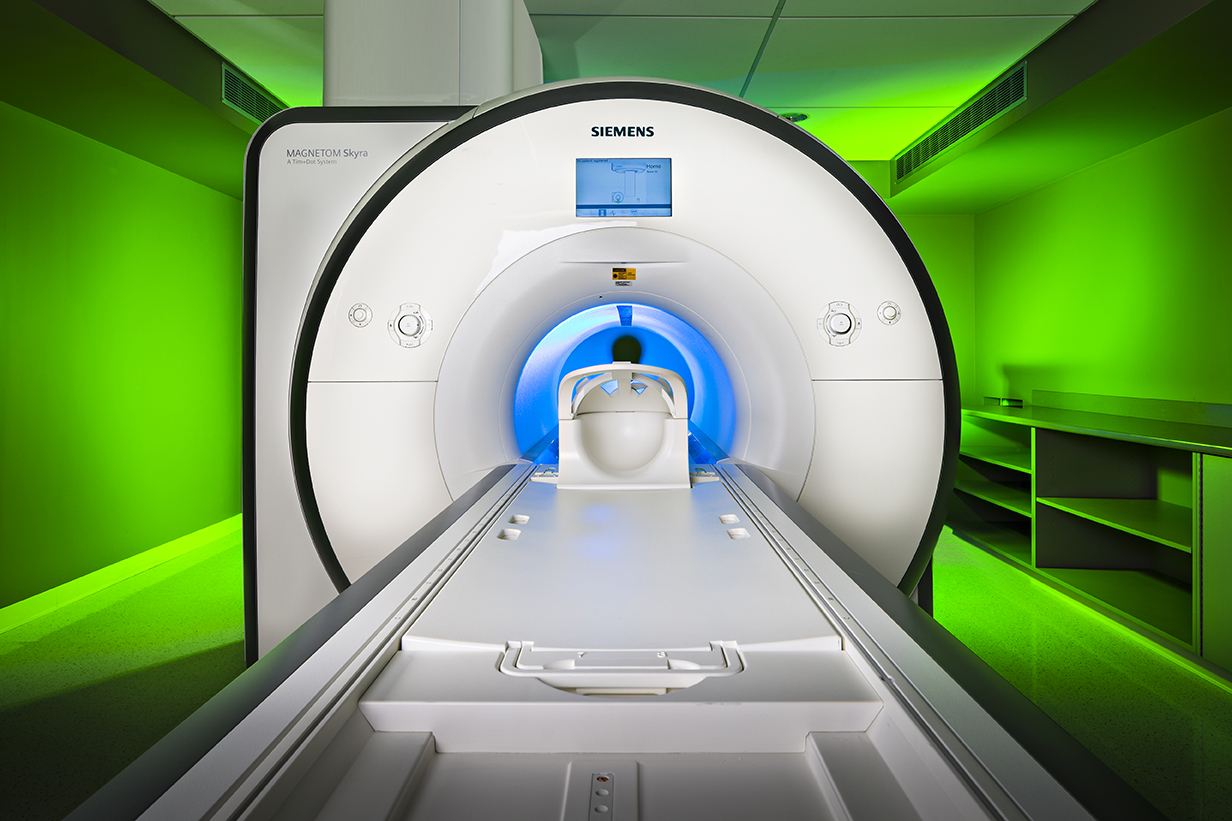 Improved with Physiological Equipment
The Center is also equipped with a MRI compatible subject stimulation system (Psychology Software Tools, Inc.) and a physiological measurement system (Biopac System, Inc.). The subject stimulation system allows presentation of visual or task stimulation to the subjects and the ability to receive response feedback during scanning for brain functional studies. The physiological measurement system records subjects' ECG, Pulse, Respiration, and EMG signals during scanning.
Expanding the Scope of Research
Additions of new technology are expanding the research capabilities of the Center's 3T Siemens Skyra Scanner.
Electroencephalography (EEG) cap:
Specially designed to be worn in the scanner captures brain wave activity during neuroimaging scans, providing more detailed information about brain activity patterns.
Eye-tracking system:
Uses a high-speed camera to record eye movements while participants are looking at images on a screen. Eye-tracking can also be captured during testing in the scanner, providing valuable information about how a person processes information or engages with a particular task.
MRI Simulator (or mock scanner): 


Allows participants to prepare for their scans by experiencing the sights and sounds of an actual scan. The MRI Simulator is especially useful for children, as well as people of all ages with conditions that may compromise the quality of their scans, including anxiety disorders, phobias, and sensitivities to sound.
Image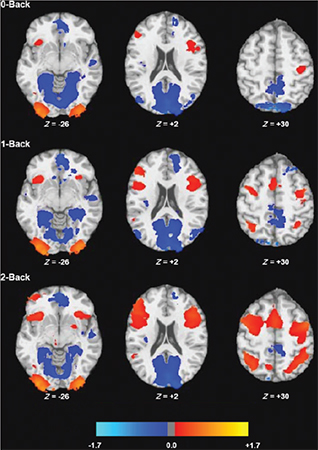 fMRI activation patterns in each of three conditions of the n-back task (the n-back is a sequential letter memory task). Each condition is shown in a separate row.
Documenting Effective Interventions
With functional MRI (fMRI), information on brain activity is recorded while a person is performing a task in the scanner. This provides valuable information on the functions of the brain, and allows researchers to compare activity patterns before and after treatment. Showing that treatment interventions correlate with changes in the brain provides important information on how these treatments work. This documentation allows the treatments to be optimized before translation of rehabilitation research to clinical care.
Image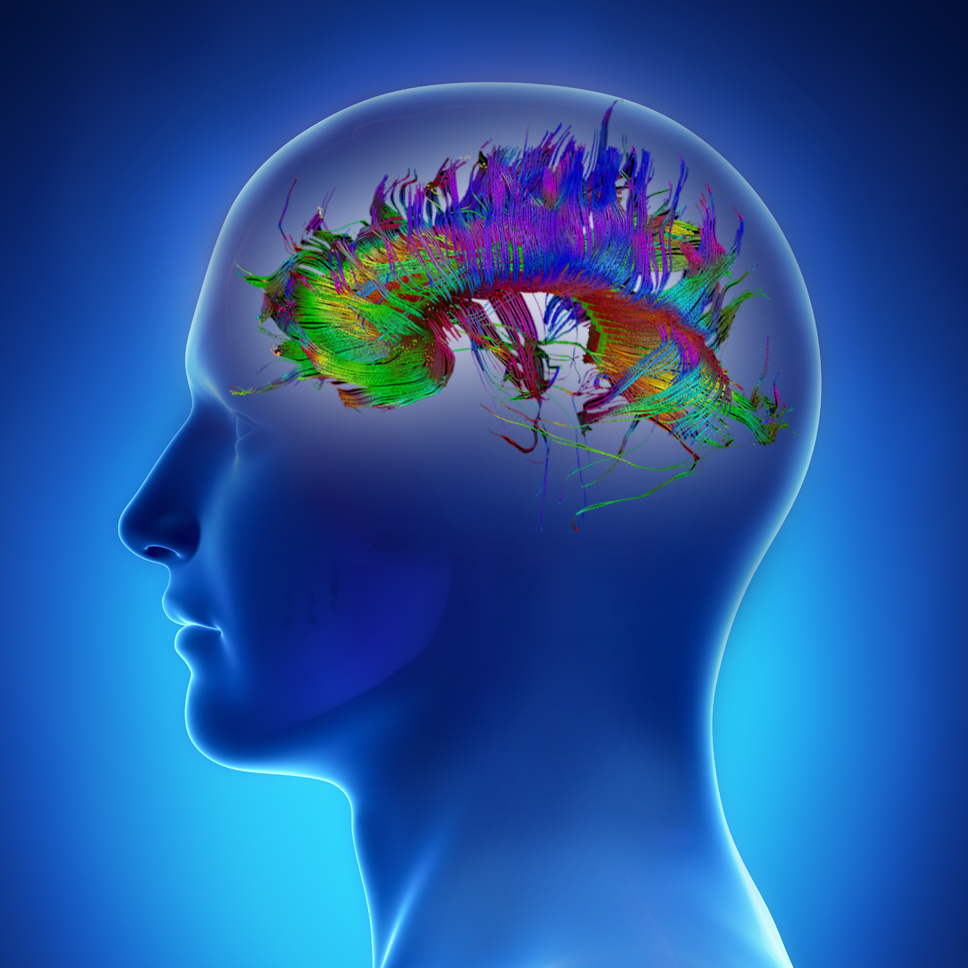 Unraveling the Mechanisms of Fatigue
Cognitive fatigue is a symptom often reported by individuals with neurological conditions, including veterans with Gulf War Illness and individuals with traumatic brain injury and multiple sclerosis. Using neuroimaging techniques, researchers are learning about the mechanisms that underlie cognitive and physical fatigue, and exploring strategies to minimize debilitating effects, including cognitive behavioral interventions and exercise protocols.  
Join a Research Study Today