Children's Specialized Hospital and Kessler Foundation Partner for Pediatric Disability Research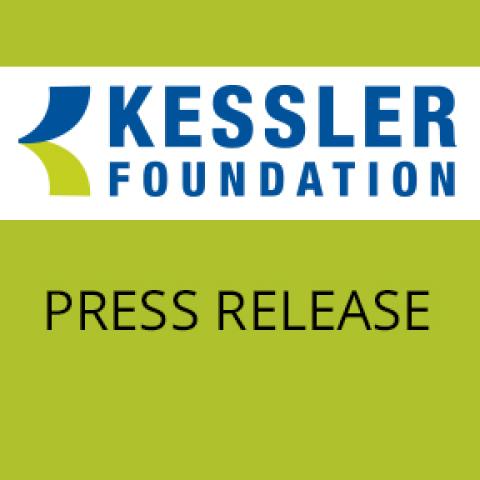 2014-05-15 11:22:40 FOR IMMEDIATE RELEASE
WEST ORANGE/NEW BRUNSWICK, N.J.—Kessler Foundation and Children's Specialized Hospital have agreed to a collaborative research program for children with disabilities.
In the announcement, Rodger DeRose, president and chief executive officer of Kessler Foundation, said, "We are very pleased that Children's Specialized Hospital chose Kessler Foundation for this unique and exciting collaboration in translational rehabilitation research—in which treatments discovered by scientists can be quickly applied to patient care. Kessler Foundation is excited to provide scientific expertise to change the lives of children with disabilities, as we have done for thousands of adults. We look forward to a long partnership with Children's Specialized Hospital and watching children's progress as they grow to lead full, independent and productive lives."
Children's Specialized Hospital Research Center was created to advance care, and establish evidence-based practices, for children with a variety of disabilities and special needs. Three Foundation researchers—Senior Research Scientists, James Sumowski, Ph.D., and Karen Nolan, Ph.D., as well as Assistant Director of Engineering Research Peter Barrance, Ph.D.—will be working with physicians and other clinical experts at Children's Specialized Hospital, where they will together investigate ways to improve mobility and cognition—thinking, learning and memory—in children with various challenges, including brain and spinal cord injuries. Kessler Foundation's Senior Vice President of Research and Training John DeLuca, Ph.D., will lead the Foundation's participation in the Research Center. The partnership also incorporates post-doctoral fellows to assist with research and develop projects.
"This partnership with Kessler Foundation will propel our mission of helping each child with special and complex medical needs reach their full potential," said Michael Dribbon, Ph.D., vice president of Business & Program Development at Children's Specialized Hospital. "Focusing on areas of mobility and cognition- our collaboration with  Kessler Foundation will enable Children's Specialized Hospital to reach new horizons in discovering best practices for care of children with unique medical challenges." 
Since September 2012, Julia Coyne, Ph.D., has been a post-doctoral fellow at Children's Specialized Hospital through the partnership with Kessler Foundation. Her research translates existing studies from an adult population with cognitive disabilities to children with traumatic brain injury to investigate how an injured young brain heals and how it organizes itself around learning. 
Kessler Foundation, a major nonprofit organization in the field of disability, is a global leader in rehabilitation research that seeks to improve cognition, mobility and long-term outcomes, including employment, for people with neurological disabilities caused by diseases and injuries of the brain and spinal cord. Kessler Foundation leads the nation in funding innovative programs that expand opportunities for employment for people with disabilities. For more information, visit KesslerFoundation.org; Facebook: www.facebook.com/kesslerfoundation; Twitter: www.twitter.com/KesslerFdn; YouTube: www.youtube.com/user/kesslerfoundation
Children's Specialized Hospital, the largest pediatric rehabilitation hospital in the country, treats children affected by brain injury, spinal cord injury, premature birth, autism, developmental delays, and life-changing illnesses at twelve sites throughout New Jersey.  Services include outpatient therapies, physician specialty services, acute rehabilitation, medical day care and long-term care through its sites in Bayonne, Clifton, Egg Harbor Township, Mountainside, Toms River, Fanwood, Hamilton, New Brunswick, Newark and Roselle Park as well as outreach programs in many communities.  Children's Specialized Hospital is an affiliate member of the Robert Wood Johnson Health System and a proud member of the Children's Miracle Network Hospitals. Children's Specialized Hospital Foundation supports the programs and services of the hospital.  The Foundation is ranked among the top six pediatric hospital foundations in the country. To help, or find more information: call 888-CHILDRENS; visit http://www.childrens-specialized.org/; Facebook: www.facebook.com/childrensspecialized; Twitter: www.twitter.com/childrensspecnj; YouTube: www.youtube.com/cshnj; LinkedIn: www.linkedin.com/company/children's-specialized-hospital
###
Contacts:
Lauren Scrivo, 973.324.8384, 973.768.6583 - c, LScrivo@KesslerFoundation.org
Carolann Murphy, 973.324.8382, CMurphy@KesslerFoundation.org
Rebecca Mazzarella, 908.301.5552, 908.447.8126 - c, rmazzarella@childrens-specialized.org