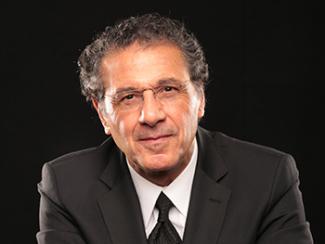 President and Chief Executive Officer
Rodger L. DeRose is president and chief executive officer of Kessler Foundation. In 2008, under his leadership, the rehabilitation research and grantmaking program centers were integrated into Kessler Foundation, combining Kessler Medical Rehabilitation Research and Education Corporation and the Henry H. Kessler Foundation. DeRose, the Board of Trustees, and management make strategic decisions regarding the business to fulfill the Foundation's mission in addition to improving the workplace environment for its employees so they can work more effectively to change the lives of people with disabilities. As a result of these efforts and employee dedication, Kessler Foundation was named one of the Best Places to Work in New Jersey by NJBIZ (2012, 2013, 2014, 2015, 2016, 2017, 2018, 2020, 2022 and 2023) and one of the Best U.S. Nonprofit Organizations to Work for by The Nonprofit Times and Best Companies Group (2013, 2014, 2015, 2016, 2017, 2018, 2020, 2022 and 2023). 
Under DeRose's leadership, strategic investments in neuroimaging, robotics, virtual reality technologies, regenerative medicine, transcutaneous and epidural spinal stimulation, and the hiring of thought leaders in cognitive and mobility research has led to nearly $160 million in research directed funding through grants awarded from government, private agencies and donors. In addition, Kessler Foundation continues to be one of only seven U.S. centers to hold the Brain and Spinal Cord Injury Model System grant awarded by the National Institute on Disability, Independent Living and Rehabilitation (NIDILRR). In 2013, Kessler Foundation became the only free-standing rehabilitation institution in the U.S. with a research-dedicated neuro-imaging center and in 2020 the Foundation created the Tim and Caroline Reynolds Center for Spinal Stimulation which will transform care and recovery for people with spinal cord injury through two groundbreaking treatments including transcutaneous stimulation and epidural stimulation of the spinal cord. In 2012, Kessler Foundation expanded its Signature Employment Grants nationwide and has invested more than $50 million in grants to other nonprofits helping to create employment opportunities for people with disabilities. DeRose also speaks at conferences, appears on TV, and writes about the importance of supporting disability employment initiatives and the benefits of hiring people with disabilities. 
DeRose has made it a priority with his leadership team to develop strategies to increase awareness of the Kessler Foundation mission and brand. The "Only Abilities Matter" public service announcement (PSA) led to a $20 million campaign in earned air time. The campaign, "Walk Away From No," was launched in January 2014 and was recognized as one of the highest ranked public service announcements in air time by TV Access, generating more than $15 million in coverage.  A new PSA campaign was launched in May 2019, "Spatial Neglect in Stroke" with the goal of creating awareness for this hidden disability in stroke survivors. Kessler Foundation also expanded its public relations and social media efforts in order to increase greater awareness for programs supporting individuals with disabilities. 
DeRose has 30 years of experience in the for-profit sector. He served in marketing leadership roles with SC Johnson for 20 years. He then became Partner and Chief Operating Officer of Arthur Andersen's Technology Software Division. DeRose was instrumental in Arthur Andersen and SC Johnson's community outreach efforts, in which they provided significant financial and employee support to human services, healthcare, education, and arts organizations. This active volunteerism led DeRose to dedicate the remainder of his career to the non-profit sector after retiring from Arthur Andersen in 2001. He served as President and CEO of the Crohn's & Colitis Foundation of America and serves on the board of the Perlman Music Program which supports gifted young string musicians founded by Toby Perlman, wife of violinist Itzhak Perlman.
Recent News about Rodger DeRose:
International Day of Persons with Disabilities Op-Ed by Rodger DeRose Published by NJ.com
International Rights for Persons with Disabilities Op-Ed by Rodger DeRose Published in "The Hill"
U.S. News and World Report Interview with Rodger DeRose
Rodger DeRose Discusses Disability Employment on CNBC
C-Span with Rodger DeRose: Americans with Disabilities in the Workplace
Steve Adubato interviews Rodger DeRose      
Caucus Up Close with Rodger DeRose    
The Business of Giving with Rodger DeRose on the Denver Frederick Radio Show
Center for Spinal Stimulation Interview with Steve Adubato
Kessler Foundation's New Center for Spinal Cord Research - 1on1
Steve Adubato's Lessons in Leadership with co-host Mary Gamba
Rain Maker's Roundup - RVN Television
Lessons in Leadership: Research, Science, Innovation and Leadership
DeRose Moderates U.N. Panel on Advancing Employment for Persons with Disabilities
Lessons in Leadership:  R DeRose, P Chen, PhD & O Boukrina, PhD
Lessons in Leadership:  R DeRose, S Kirshblum MD & Gail Forrest PhD
Education
MBA - Marquette University
BS - Business Management, University of Wisconsin-Parkside
Publications
Katz E, DeRose R. (2010) a call to action: the 2010 survey of employment of Americans with disabilities. J Spinal Cord Med. 2011;34(1):4-5. PubMed PMID: 21528619; PubMed Central PMCID: PMC3066493.
Katz E, DeRose R. (2010) the ADA 20 years later: the 2010 survey of Americans with disabilities. J Spinal Cord Med. 2010;33(4):345. PubMed PMID: 21061893; PubMed Central PMCID: PMC2964021.
Steve Adubato and Mary Gamba are joined by Rodger DeRose, President & CEO, Kessler Foundation about the connection between research and leadership. Then, Steve talks with Maria Vizcarrondo, President & CEO, Council of NJ Grantmakers about servant leadership and how the challenges we face in life make us more resilient.