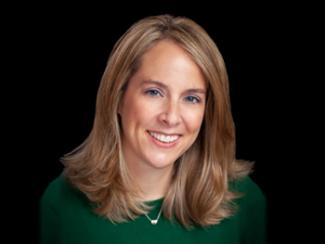 Karen J. Nolan, PhD, is associate director in the Center for Mobility and Rehabilitation Engineering at Kessler Foundation, and director of the Center's Acquired Brain Injury Mobility Laboratory. She is also a research professor in the Department of Physical Medicine and Rehabilitation at Rutgers New Jersey Medical School, Clinical Research Scientist at Children's Specialized Hospital, and Affiliated Faculty of Biomedical Engineering at the New Jersey Institute of Technology. Dr. Nolan is a recognized leader in the field of biomechanics and motor rehabilitation. Her research focuses on improving neurophysiological and functional motor recovery through robotic, orthotic, and clinical interventions, and understanding the mechanisms of recovery of the central nervous system after acute and chronic brain injury. Dr. Nolan has extensive experience in leading the design and implementation of biomechanical research and expertise in balance, gait, rehabilitation robotics, and peripheral motor control. She serves as a grant reviewer for NIH, NIDILRR, and the Veterans Administration, and is a member of the American Congress of Rehabilitation Medicine, IEEE Engineering in Medicine and Biology Society, and Wearable Robotics Association.
Expertise
Rehabilitation Research
Biomechanics
Gait
Rehabilitation Robotics
Stroke Rehabilitation
Rehabilitation Robotics
Peripheral Motor Control
Traumatic Brain Injury
Education
Postdoctoral Degree - Rehabilitation Biomechanics and Outcomes Research, University of Medicine and Dentistry of New Jersey – New Jersey Medical School (Currently, Rutgers – New Jersey Medical School)
PhD - Biomechanics and Anatomy, The University of Toledo
MS - Exercise Physiology, Auburn University
Honors
Electrode Store Award Nominee, Annual Assembly of Association of Academic Physiatrist (AAP), 2015
Novel Award Finalist, EMED Scientific Meeting, 2012
Novel Award Finalist, EMED Scientific Meeting, 2010
Chief Fellow, KMRREC, 2006 – 2007
Academic Scholarship, Saint Joseph's College of Maine, 1997-1998
Research Interests
Dr. Nolan is currently leading multiple randomized clinical trials to investigate the impact of rehabilitation robotics for recovery of walking function in adults and children post brain injury through the National Institutes of Health (NIH R01); National Institute on Disability Independent Living and Rehabilitation Research (NIDILRR), and industry-sponsored funding. Dr. Nolan is also co-principal investigator of a double-blind, randomized clinical trial (U.S. Department of Defense Congressionally Directed Medical Research Programs (CDMRP) investigating the efficacy of a virtual reality (VR) balance intervention for military, veteran, and civilian populations with traumatic brain injury (TBI).