Kessler Foundation Receives 4 Grants Totaling Nearly $1.7 million from New Jersey Commission on Brain Injury Research
Researchers' novel studies are aimed at improving the lives of individuals with traumatic brain injury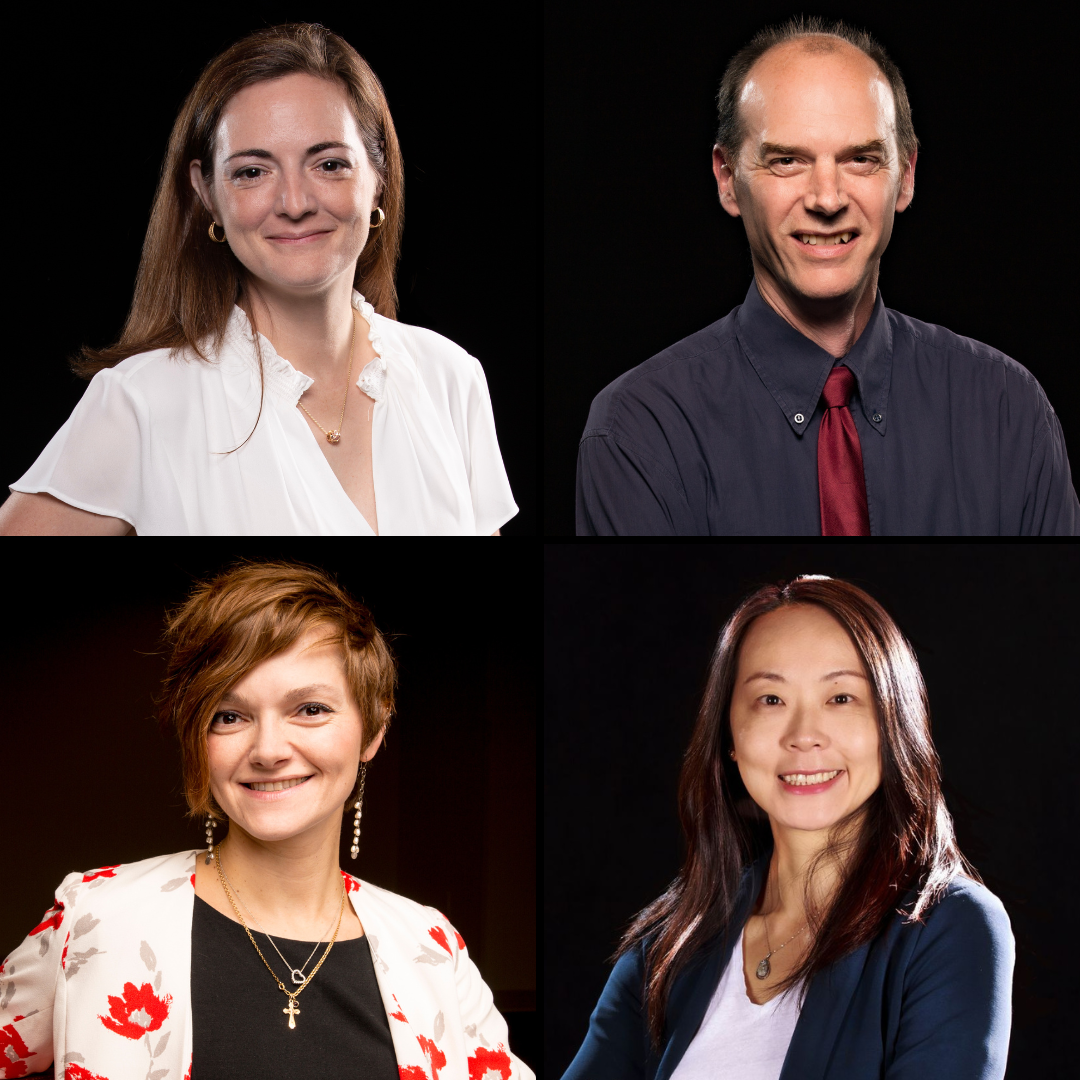 East Hanover, NJ – August 15, 2023 – Kessler Foundation scientists received four grants from the  New Jersey Commission on Brain Injury Research , totaling nearly $1.7 million for studies based on a variety of novel approaches aimed at improving the lives of individuals with traumatic brain injury (TBI). Researchers will use funds to address identity reconstruction, physical and mental fatigue, and upper limb (UL) function.
Helen Genova, PhD, associate director, Center for Autism Research , received $528,824 for her study, "Using my Strengths: Evaluation of a Strength-Based Intervention in Adults with TBl." One of the most devastating effects of TBI is the loss of one's identity: individuals with TBI can experience marked changes in personality, emotional functioning, behaviors, and interests following their injury compared to before. "Identity reconstruction has been identified as a critical rehabilitation goal for TBI because the transition of identity can be difficult: it is often associated with depression, anxiety, and reduced quality of life," explained Dr. Genova. "Our web-based behavioral study will be the first to evaluate a strength-based intervention in TBI with a randomized controlled trial (RCT) to determine whether it improves identity reconstruction, as well as positive emotions, life satisfaction, and well-being," she added.
"Our long-term goal is to implement a scalable, accessible, and effective strength-based intervention in the TBI community to empower individuals to use their inherent strengths to lead meaningful lives," asserted Dr. Genova.
Glenn Wylie, DPhil , director, Rocco Ortenzio Neuroimaging Center , received $505,558 for his study, "An Investigation of the Interaction of Physical and Mental Fatigue in TBI." Both mental and physical fatigue is a prevalent symptom in a variety of neurological disorders including the damage sustained by the brain following TBI. "We have demonstrated success in measuring mental fatigue using functional magnetic resonance imaging (fMRI), and have identified a network of brain regions that are sensitive to mental fatigue. In this project, we propose to leverage our knowledge of mental fatigue to better understand how physical fatigue and mental fatigue are related to one another," said Dr. Wylie.
Preliminary data suggest that physical and mental fatigue interact and that this interaction is associated with the basal ganglia. "This finding suggests that interventions such as pharmaceuticals or exercise that affect levels of dopamine in the brain may help to alleviate fatigue," he asserted.
Ekaterina Dobryakova, PhD, assistant director, Neuroscience Research in the Center for Traumatic Brain Injury Research , received $452,366 for her study "The Effects of Effort on Fatigue and Brain Activity in Individuals with TBI." Cognitive fatigue, a rarely investigated symptom that lacks effective treatments, remains a pervasive negative symptom in individuals with brain injury. The neural and behavioral factors associated with cognitive fatigue remain poorly understood due to small sample sizes and experimental design limitations. "This study aims to investigate the correlation between cognitive fatigue levels, reward perception in various cognitive tasks, and brain activity. It will also explore individual differences in brain activation between individuals with high and low cognitive fatigue during demanding actions," explained Dr. Dobryakova.
Additionally, the research will develop a patient-centered rehabilitation approach by translating behavioral and neuroimaging findings into a treatment protocol. "By understanding the factors influencing cognitive fatigue and its neural basis, targeted interventions and treatment strategies can be developed for specific neural circuits," she concluded.
Peii (Peggy) Chen, PhD , senior research scientist, Center for Stroke Rehabilitation Research , received $173,949 for her study "Tele-rehabilitation to Restore Upper Limb Function in Chronic TBI." Upper limb (UL) function is often impaired and not fully recovered after moderate-to-severe TBI, leading to devastating consequences and reducing quality of life.
This proposed pilot research project will examine two UL exercise programs through tele-rehabilitation techniques. "Both programs are focused on functional tasks and daily activities," said Dr. Chen. "One program is using daily objects and activities for exercise, called the home-based arm and hand exercise (HAHE) program. The other program is delivered through simulated, real-world scenarios using the exercise video game (Exergame). Participants will be randomized into either program, completing the assigned exercise for six weeks on their own with remote consultation from an occupational therapist," she added. The study will establish the efficacy of each program on UL function and quality of life. 
Funding: New Jersey Commission on Brain Injury Research grants: CBIR23IRG019 (Genova);
CBIR23PIL010 (Chen); CBIR23IRG006 (Wylie); CBIR23IRG021 (Dobryakova)
About the New Jersey Commission on Brain Injury Research
The New Jersey Commission on Brain Injury Research promotes the necessary research that will result in the treatment and cure for traumatic injuries of the brain, thereby giving hope to an ever increasing number of residents who suffer the debilitating effects of this injury. To achieve these goals the Commission will encourage and promote significant, original research projects in New Jersey emphasizing nerve regeneration as a means to a cure for brain injury through the funding of approved research projects at qualifying research institutions in the state. In addition, the Commission will establish and maintain, in conjunction with the New Jersey Department of Health, a central registry of all persons who sustain traumatic brain injuries. www.nj.gov/health/njcbir.
About Kessler Foundation
Kessler Foundation, a major nonprofit organization in the field of disability, is a global leader in rehabilitation research. Our scientists seek to improve cognition, mobility, and long-term outcomes, including employment, for adults and children with neurological and developmental disabilities of the brain and spinal cord including traumatic brain injury, spinal cord injury, stroke, multiple sclerosis, and autism. Kessler Foundation also leads the nation in funding innovative programs that expand opportunities for employment for people with disabilities.