Learning about disability while contributing to spinal cord injury research
National Disability Employment Awareness Month takes place each October to celebrate the contributions of people with disabilities to workplaces across the country. In recognition, Kessler Foundation shares the story of Jamil Williams, who recently marked his one-year anniversary as a Kessler Foundation employee.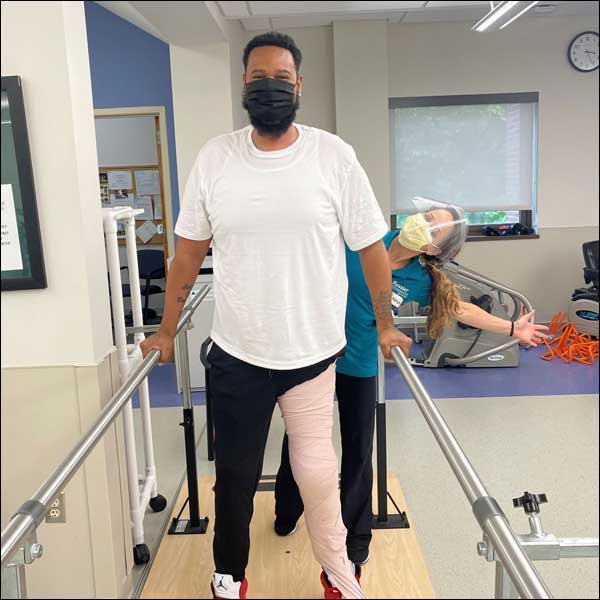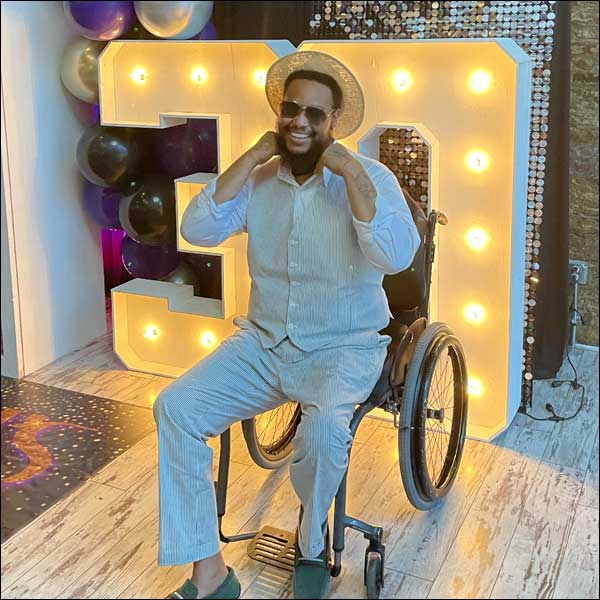 Williams, who has lived with a spinal cord injury since 2002 — and doesn't allow his injury to hold him back — joined Kessler Foundation in August 2020 as a research assistant in our Center for Spinal Cord Injury Research. Before becoming a Foundation employee, Williams joined in several Foundation studies as a participant. Now as an employee, he is helping conduct life-changing research for others with spinal cord injury — research made possible by our donors.
Describing his experience with Kessler Foundation as life-changing, the research Williams works on allows him to help others with spinal cord injury and learn more about his own. "The fact that I live with an SCI and research new ways to better understand how it affects people on a day-to-day basis never really feels like work to me," Williams says. The Foundation, he adds, has positively affected his life. We must say the same about him — we are delighted that Williams is on our team.
Listen to Williams's "Life at Kessler Foundation" Podcast episode below: