Rising Above Her Disabilities, One Advocate Boosts Anti-Bullying Message for National Stop Bullying Day
Activist Isabella Sementilli shares her message of kindness and how someone can be "One Tough Cookie."
By Jessica Ganga
Isabella Sementilli's life changed in an instant. At age 10, Isabella went from care-free days filled with tap dancing classes and tennis lessons to days taken up by doctors' visits and MRIs. Her health and life were affected by a bully who yanked her chair out from under her. Today, she lives with New Daily Persistent Headache (NDPH) and Occipital Neuralgia (ON) — debilitating headache disorders and invisible disabilities. But Isabella didn't let the "unkind actions" of the bully get in her way.
Now, Isabella is an anti-bullying advocate and author, having written and illustrated her own book titled, The Short Story of One Tough Cookie: A True Story, to spread her message of kindness and to help ensure other people aren't targets of bullying. Through the sale of her signature cookies, Iznettes®, she raises money to donate to anti-bullying and brain injury awareness organizations, including Kessler Foundation. Isabella served on the Foundation's Stroll 'N Roll committee for the last two years and raises money for the fundraising event. Through all of her work, Isabella wants her message to be heard: "Be nice. Be kind. Share a smile."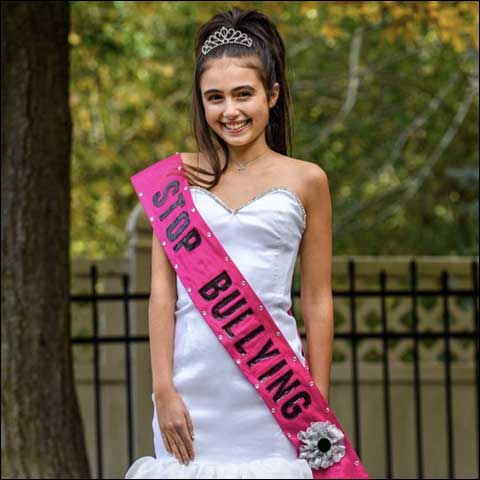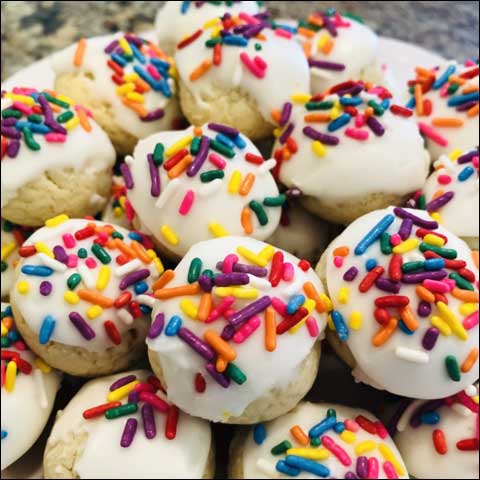 Q: What are Iznettes®?
A: Iznettes® a small Italian cookie with frosting and sprinkles. were months when all I could do was sit on the couch or lay in bed. I was so active before my injury so I had to do something. My Papa, Lou, from Italy, showed me some different recipes. I loved this cookie recipe, but I wanted to make it different and unique. So, I tweaked it to make it my own; I also made them peanut and tree-nut free. That is how Iznettes® were created.
Q: What motivates you to spread awareness about brain injuries and bullying?
A: What motivates me is knowing what I go through every day - the pain, the challenges... I never want anyone else to experience what I do every day. It is so important for me to share my story and spread my message.
Q: What is your goal for The Short Story of One Tough Cookie: A True Story?
A: My goal is to have my story read by all children across the United States of America!
Q: What has been your proudest accomplishment so far and why?
A: I wrote The Short Story of One Tough Cookie: A True Story and started a Never Crumble!® apparel, hat and bracelet line. I am so blessed to have received many awards for advocating for anti-bullying and brain injury awareness. My proudest accomplishment is definitely getting up and getting through the day, tackling my daily challenges and staying strong, knowing I turned a negative situation into a positive, with the grace of God.
Q: Do you have any words of encouragement for those who have been targets of bullying?
A: As the target of a bully whose unkind actions changed my life forever - having my strong faith and my family encouraging me daily is what gets me through the day. To anyone who has dealt with a bully - my encouragement is to stay strong, be a tough cookie and Never Crumble!®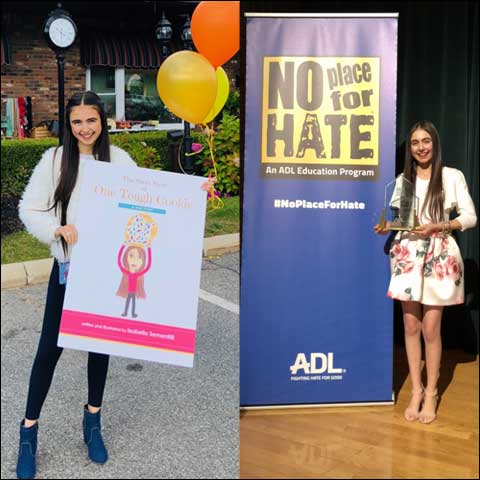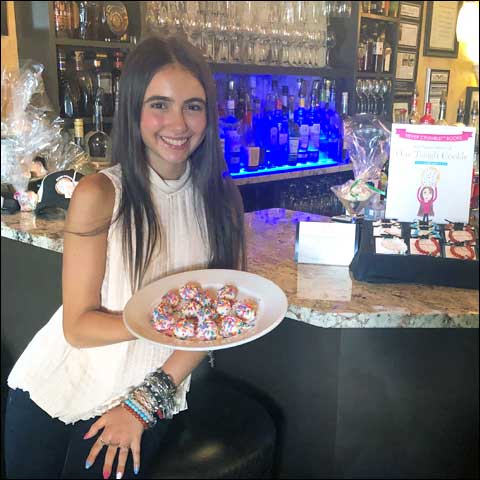 Q: What are some ways people can help change bullying behavior on National Stop Bullying Day on October 13– and every day?
A: Being respectful. Being kind to one another. Treating people the way you want to be treated. Spreading the Izzy Cure... Be nice. Be kind. Share a smile.
Q: Why do you choose to support Kessler Foundation?
A: I chose to support Kessler Foundation because they epitomize what it means to help people. Making a difference for a person with a disability is what Kessler is all about. I have invisible disabilities and I know how challenging that is - having any disability is a challenge. Kessler Foundation's researchers are always researching new ways to help people recovering from injuries and illness. This is why I chose to support Kessler! I am so honored to be part of the Stroll 'N Roll Committee for the past two years and blessed to be part of the Kessler Family.
Learn more about National Bullying Prevention Month, visit Pacer.org/Bullying
To learn more about Isabella Sementilli, visit her website at IsabellaSementilli.com
Photos courtesy of Isabella Sementilli