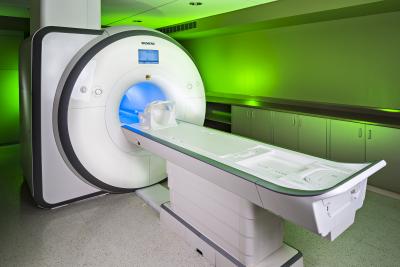 Research at the Rocco Ortenzio Neuroimaging Center at Kessler Foundation is designed to accelerate the pace of research discoveries to improve the mobility and cognition of people with disabilities through magnetic resonance imaging (MRI) and other imaging techniques. Kessler Foundation is now the only free-standing rehabilitation institution in the United States with a research dedicated imaging center. Equipped with a state-of-the-art 3T Siemens Skyra Scanner, researchers now have the ability to use the latest neuroimaging techniques to capture images of the brain and spinal cord.
Glenn Wylie, DPhil, Director of the Ortenzio Center and Neuroscience Research at Kessler Foundation, explained, "Having an on-site research-dedicated scanner allows us to easily investigate new ideas, giving our research greater breadth. With the addition of a physicist, our research also has greater depth as we now have the ability to develop protocols and sequences that are particularly useful in the rehabilitation setting, including analyzing pre- and post-treatment scans."
Traditionally, researchers evaluate the effects of a cognitive intervention by administering tests/questionnaires or asking the participant how he or she feels. These methods are subjective and leave room for error. Neuroimaging is the best way to correlate this subjective evidence with objective evidence of changes in the brain or spinal cord. Through magnetic resonance imaging (MRI), researchers gather anatomical and functional information. Within the brain, anatomical imaging examines the structure, tissue, density, and the integrity of white matter while the individual is at rest. In individuals with multiple sclerosis (MS), lesions in the brain cause impairments in cognition—thinking, learning, and memory.
Through MRI, scientists can determine the extent of these lesions and how they affect an individual's function. Similarly, after a spinal cord injury (SCI), damage to the nerves and spine structure cause paralysis. With MRI, researchers can determine the extent of the damage and assess whether nerves and muscles regenerated after treatment. Functional MRI (fMRI) gathers information on how the brain or spinal cord function while the person is performing a task or thinking. For example, if people with traumatic brain injury (TBI) or MS are doing a task that requires recalling key words, researchers can see what parts of the brain are active. If brain activity changes after a tested treatment, then there is documentation that the treatment works. Researchers can observe how signals travel through the spinal cord when individuals think about movement. The Ortenzio Center will also advance Dr. Wylie's research studies as he investigates the neurophysiological effects of cognitive interventions in clinical populations, such as MS and TBI. He will continue to analyze functional changes in the brain associated with interventions, including exercise, that are designed to improve memory and recovery.
"Collecting objective imaging data will help determine the most effective treatments to change the lives of people with disabilities," said Bing Yao, PhD, Senior Physicist and Manager of the Ortenzio Center. "By showing that effective treatment interventions correlate with changes in the brain or spinal cord, we provide the evidence base that these treatments work. With this information, rehabilitation therapy will be available to more people with disabilities, and more likely to be reimbursed by insurers." Dr. Yao is also interested in developing new MR sequences and multi-modality imaging techniques to increase our understanding of human brains and neurological disorders. The Rocco Ortenzio Neuroimaging Center at Kessler Foundation is expected to expand the Foundation's national and international collaborations in rehabilitation research. Since its opening, numerous grant-funded projects have been awarded to the Foundation, incorporating imaging in studies of MS, TBI, SCI, stroke, cancer, and aging with disability. Researchers plan to look at long-term outcomes such as community participation, health, and employment, as well as ways to restore function. Recent News & Research Discoveries with neuroimaging:
◾Kessler Foundation Awarded More than $1.2 Million in Grants by the NJ Commission on Spinal Cord Injury Research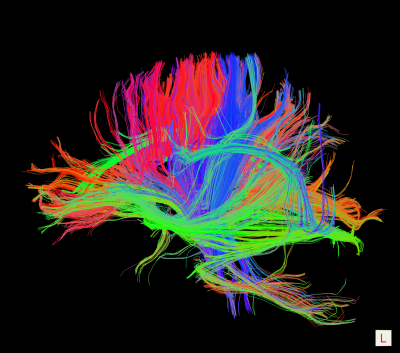 ◾Kessler Foundation Awarded More than $500,000 in Grants by New Jersey Commission on Brain Injury Research
◾Kessler Foundation Scientist Receives National MS Society Grant for $619,618 to Study Predictors of Memory Decline
◾Kessler Foundation Appoints Bing Yao, PhD, Manager of New Neuroimaging Center