Kessler Foundation Receives $725,000 Grant for Study to Accelerate Functional Recovery in Multiple Sclerosis
Carly Wender, PhD, will focus on a novel approach to maximize learning and memory function in individuals with MS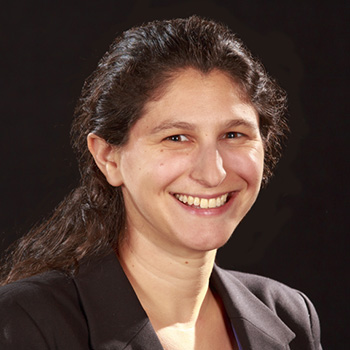 East Hanover, NJ – September 12, 2023 – Carly Wender, PhD, associate research scientist in the Center for Neuropsychology and Neuroscience Research at Kessler Foundation received a three-year $725,499 grant from the National Multiple Sclerosis Society for her study, "A Novel Combinatory Approach to Maximize Functional Recovery of Learning and Memory in Multiple Sclerosis."
Cognitive impairment is a common symptom in individuals with multiple sclerosis (MS) that can be particularly burdensome. Specifically, impaired learning and memory can create challenges and barriers to functional independence, maintaining employment, and completing daily activities of living. "In particular, persons with MS who have advanced disease progression often have substantial mobility disability and greater learning and memory impairment," explained Dr. Wender. "The co-occurrence of mobility disability and impaired cognition results in greater challenges in everyday life than either symptom alone."
Most often, learning and memory deficits are caused by issues with acquiring new information as opposed to remembering previously learned information. "In the brain, deficits in new learning and memory are most likely tied to neurodegeneration/damage to the hippocampus, an important structure related to short- and long-term memory," said Dr. Wender.
Unfortunately, common therapies prescribed for other MS-related symptoms, including disease modifying therapies, do not improve new learning and memory deficits. "One of the most effective treatments to improve new learning and memory deficits is a cognitive rehabilitation technique called "Kessler Foundation modified Story Memory Technique (KF-mSMT®)." However, the benefits of this cognitive rehabilitation technique have been specific to improving list-learning, which is only one aspect of new learning and memory," stated Dr. Wender.
"Since the KF-mSMT treatment alone has not shown broad improvements in new learning and memory that translate to improvements in everyday life, we proposed a new, combinatory approach to treatment that combines KF-mSMT with innovative exercise training interventions to maximize improvements in new learning and memory and subsequently improve daily life," explained Dr. Wender. This approach is entitled COMBINE: Combination Optimizes Memory Based on Imaging and Neuropsychological Endpoints.
"Exercise training has been linked to improvements in new learning and memory, most likely through changes in the hippocampus. We are seeking to challenge the brain more and lead to better neural communication and efficiency," she added.
Study researchers aim to compare COMBINE to KF-mSMT alone on list-learning (specifically) and new learning and memory (globally). They hypothesize that COMBINE will outperform KF-mSMT alone in both areas. Additionally, they will assess the impact on hippocampal structure and function through magnetic resonance imaging, expecting COMBINE to yield greater improvements.
"We believe all participants will benefit to some degree, as they will all receive KF-mSMT treatment. However, participants taking part in the COMBINE intervention may show greater improvements that will better translate to new learning and memory in everyday life," Dr. Wender explained. "If COMBINE proves to be beneficial for new learning and memory, it can serve as a blueprint for rehabilitation techniques for other impacted cognitive function," she concluded
Funding: National Multiple Sclerosis Society grant # RFA-2301-40758
About the National Multiple Sclerosis Society
The National Multiple Sclerosis Society funds cutting-edge research, drives change through advocacy, facilitates professional education, collaborates with MS organizations around the world and provides services designed to help people with MS and their families move their lives forward. NMSS has invested more than $1.1 billion to advance MS research and paved the way for every effective MS treatment available today, including the first therapies for primary progressive and pediatric MS. For more information visit the National MS Society.
About Kessler Foundation
Kessler Foundation, a major nonprofit organization in the field of disability, is a global leader in rehabilitation research. Our scientists seek to improve cognition, mobility, and long-term outcomes, including employment, for adults and children with neurological and developmental disabilities of the brain and spinal cord including traumatic brain injury, spinal cord injury, stroke, multiple sclerosis, and autism. Kessler Foundation also leads the nation in funding innovative programs that expand opportunities for employment for people with disabilities