Kessler Foundation MS study documents negative effect of warmer weather on cognitive performance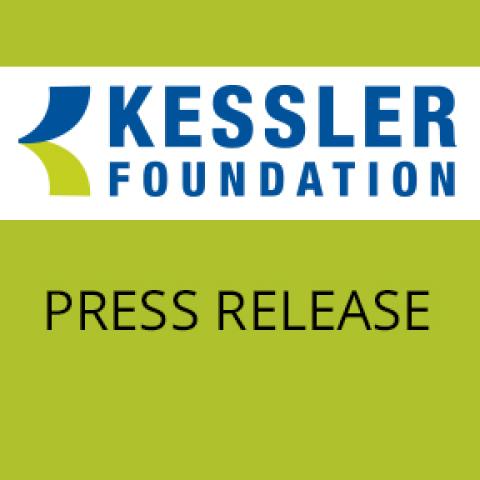 2012-03-13 16:03:09 FOR IMMEDIATE RELEASE
MS researchers find decline in cognitive performance for people with multiple sclerosis as outdoor temperatures rise
Results have implications for patients and researchers
WEST ORANGE, N.J. March 13, 2012. Kessler Foundation scientists have shown for the first time that outdoor temperature significantly affects cognitive functioning in multiple sclerosis (MS). While it is recognized that disease activity increases during warmer months, this is the first study to document that cognition also fluctuates.  During warmer outdoor temperatures patients with MS performed worse on tasks involving processing speed and memory.  An estimated 50 to 65% of people with MS experience problems with thinking, learning and remembering that can be disabling.
"Warmer outdoor temperature is associated with worse cognitive status in MS," was published online ahead of print by Neurology.  An accompanying editorial, "MS and heat: The smoke and the fire," discusses the study's contributions to understanding MS.  According to the results, cognitive performance may be a more sensitive indicator of subclinical disease activity than traditional assessments.
 In the study, which spanned the calendar year, 40 individuals with MS and 40 people without MS underwent cognitive assessment of memory and processing speed. People with MS scored 70 percent higher on cooler days; no association was found for individuals without MS.  Funding was provided by the National MS Society and the NIH.
According to Victoria M. Leavitt, Ph.D., research scientist, and the study's principal investigator, these findings have implications for patients, clinicians and researchers.  "This information is relevant to making life decisions and choosing therapies and evaluating their effects," said Dr. Leavitt. "Outdoor temperatures may be an important consideration when designing and conducting clinical trials, many of which span six months."  For example, taking baseline measurements during warmer months could inflate positive findings.  The study's co-investigators are James F. Sumowski, Ph.D., Research Scientist, Nancy Chiaravalloti, Ph.D., Director of Neuropsychology & Neuroscience Research, and John DeLuca, Ph.D., VP  for Research. 
Kessler Foundation is nationally and internationally known for cognitive rehabilitation research in MS and traumatic brain injury. Its neuroscience research supports the theory of cognitive reserve, ie, people with MS who lead intellectually enriching lives are less likely to experience cognitive decline.  A recent publication documented changes in brain activity on fMRI associated with effective memory retraining in people with MS.
About Kessler Foundation
Kessler Foundation, the largest public charity in the field of disability, conducts rehabilitation research in mobility and cognition that advances the care of people with multiple sclerosis, brain injury, stroke and spinal cord injury. Kessler Foundation Program Center fosters new approaches to the persistently high rates of unemployment among people disabled by injury or disease. Find us at KesslerFoundation.org and on Facebook, Twitter, and YouTube.
 Carolann Murphy, PA; 973.324.8382; CMurphy@KesslerFoundation.org
Lauren Scrivo, 973.324.8384/973.768.6583 (cell); LScrivo@KesslerFoundation.org