Dr. John DeLuca Receives Research Award from American Psychological Association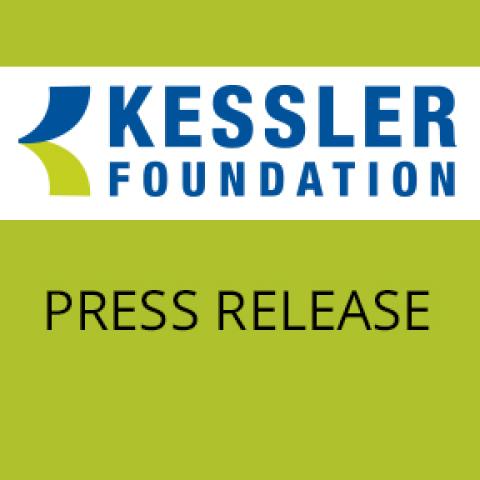 2012-08-01 10:46:56 FOR IMMEDIATE RELEASE
John DeLuca, PhD, is the recipient of APA's 2012 Roger G. Barker Distinguished Research Contribution Award. DeLuca, a specialist in the cognitive effects of brain injury and multiple sclerosis, is VP of Research at Kessler Foundation
WEST ORANGE, N.J. August 1, 2012. —The American Psychological Association (APA) chose John DeLuca, PhD, vice president for research and training at Kessler Foundation, as the recipient of the 2012 Roger G. Barker Distinguished Research Contribution Award. Presented annually by Division 22 (Rehabilitation Psychology) of the APA, this award recognizes an individual who has made an outstanding lifelong contribution to rehabilitation psychology through empirical research, conceptual/theoretical development or both.
"It is immensely gratifying to work in this field, contributing to new ways to maximize function for people with disabilities. I am honored to receive this acknowledgment by the APA," said Dr. DeLuca. "My goal is to continue to contribute to rehabilitation research that helps people achieve their best in their personal lives, in the community and in the workplace."
Dr. DeLuca receives the award on Friday, August 3, 2012 during the APA's 120th Annual Convention at the Orange County Convention Center in Orlando, Florida.
About the Award
Roger G. Barker, PhD (1903-1990) and colleagues were the first to conceptualize the "behavior setting" to help explain the interplay between the individual and the immediate environment. Barker is credited with founding ecological psychology and is acknowledged as a pioneer in rehabilitation psychology. In 1943, Barker developed a course curriculum for psychological rehabilitation for Stanford University, which educated professionals caring for the wounded warriors of World War II.
About John DeLuca
John DeLuca, PhD, oversees Kessler Foundation's renowned rehabilitation research in spinal cord injury, brain injury, multiple sclerosis and stroke.  The Foundation is widely known for its research training programs, which receive funding from the National Institute on Disability and Rehabilitation Research, the National Multiple Sclerosis Society, New Jersey Commission on Brain Injury Research, and the Craig Nielsen Foundation. Dr. DeLuca specializes in disorders of memory and information processing in TBI and MS and he has authored more than 250 articles, books, and chapters in these areas. His collaborative work in cognitive rehabilitation extends to Italy, Spain and China. He is the editor of five recent books, including the first Encyclopedia of Clinical Neuropsychology. He often presents at national and international conferences and contributes to continuing education for professionals and consumers. He is board certified by the American Board of Professional Psychology in Rehabilitation Psychology and a Fellow of the American Psychological Association and the National Academy of Neuropsychology.  Dr. DeLuca is a professor in the Departments of Physical Medicine & Rehabilitation and Neurology & Neurosciences at University of Medicine and Dentistry of New Jersey-New Jersey Medical School, and a licensed psychologist in the states of New Jersey and New York.
About Kessler Foundation                                                            
Kessler Foundation is one of the largest public charities in the field of disability. Kessler Foundation Research Center focuses on improving function and quality of life for persons with injuries of the spinal cord and brain, stroke, multiple sclerosis, and other chronic neurological conditions. Kessler Foundation Program Center fosters new approaches to the persistently high rates of unemployment among people disabled by injury or disease. Targeted grantmaking funds promising programs across the nation. Veterans of Iraq and Afghanistan, people recovering from catastrophic injuries and stroke, and young adults striving for independence are among the thousands of people finding jobs and training for careers as a result of the commitment of Kessler Foundation.
Find us at KesslerFoundation.org
Like us at http://www.facebook.com/KesslerFoundation
Follow us @KesslerFound http://twitter.com/#!/KesslerFound
Lauren Scrivo, 973-324-8384, 973-768-6583 (cell), LScrivo@KesslerFoundation.org
Carolann Murphy, PA 973-324-8382, Cmurphy@KesslerFoundation.org