Dr. George Kraft Named Recipient of the 4th Annual Kessler Foundation DeLisa Award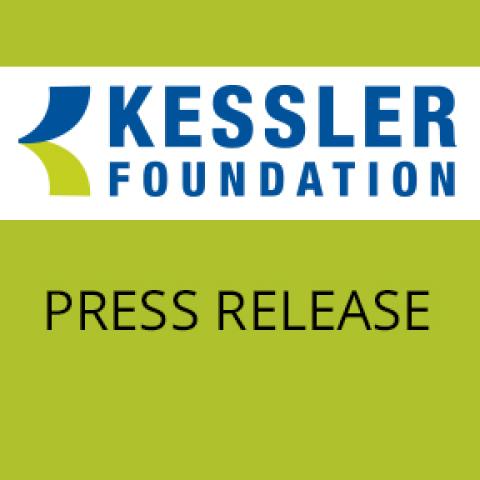 2014-05-08 13:38:30 FOR IMMEDIATE RELEASE
WEST ORANGE, N.J.—George H. Kraft, MD, MS, has been named the recipient of the 4th Annual Kessler Foundation's Joel A. DeLisa, MD Award for Excellence in Research and Education in the Field of Physical Medicine & Rehabilitation (PM&R), which includes a $50,000 unrestricted grant for his research activities. Dr. Kraft will be honored at Kessler Foundation's Board of Trustees dinner on May 8th.
An expert on multiple sclerosis (MS), neurological rehabilitation and electrodiagnosis, Dr. Kraft serves as Alvord Professor of MS Research and Emeritus Professor of Rehabilitation Medicine and Neurology at the University of Washington (UW), in Seattle. Among his many achievements, he was the first to describe fatigue as a symptom of MS. Now recognized as a common and debilitating symptom, fatigue is a focus of MS researchers, including scientists at Kessler Foundation. He also developed the first treatment protocol for MS involving the transplantation of stem cells in the U.S. Along with his peers, Dr. Kraft identified the importance of treating the secondary effects of MS, known as hidden disabilities, including cognitive impairments, pain, fatigue, sleep disturbance, and depression.
"Kessler Foundation is pleased to recognize Dr. Kraft's outstanding contributions to MS research and rehabilitation," said Rodger DeRose, president and chief executive officer of the Foundation. "He changed the face of how we—including our researchers at Kessler Foundation—diagnose, treat and study MS. Dr. Kraft's work continues to improve the function and quality of life of individuals with MS. His commitment to training young scientists means that future generations will continue this important work."
Throughout his tenure at UW, he has helped train more than 200 residents in PM&R and neurology, and was voted "teacher of the year" numerous times. In 2000, Dr. Kraft launched the first MS Clinical Fellowship in the US.
"I feel extremely humbled because the Kessler Foundation DeLisa Award is very important in my field," said Dr. Kraft. "It's especially rewarding because Dr. DeLisa was my colleague at the University of Washington. I remember when he accepted the position at Kessler Foundation, so it's very special for me to receive this award in his name. As I continue my research, I hope to develop a better understanding of the neurophysiology of MS toward developing solutions for the weakness that affects so many with MS."
Dr. Kraft has authored and co-authored 300 articles and book chapters on MS, electrodiagnosis and rehabilitation as well as seven books. He has been an invited speaker and lecturer at 826 local, national and international conferences. He is also credited as one of the founding directors of Electrodiagnostic Medicine at the University of Washington, the founder of the Western MS Center and the MS Rehabilitation Research and Training Center and founding co-director of the Muscular Dystrophy Clinic at the University of Washington Medical Center. Dr. Kraft has received more than 45 research grants and is currently studying the neurophysiology of MS to find answers that cannot be found through neuroimaging. He is also medical director of a virtual MS clinic in five states, covering 25 to 30 percent of U.S. territory.  
Kessler Foundation created this award to honor Dr. DeLisa's many contributions to the field of PM&R. Dr. DeLisa is the founding director of research at Kessler Foundation, which under his leadership, developed into a center that is recognized around the world for physical and cognitive rehabilitation research and the training of young investigators. The annual award recognizes leading physicians or researchers who mentor and inspire young professionals and conduct research that can be quickly translated into improved patient care and treatment.
About Kessler Foundation
Kessler Foundation, a major nonprofit organization in the field of disability, is a global leader in rehabilitation research that seeks to improve cognition, mobility and long-term outcomes, including employment, for people with neurological disabilities caused by diseases and injuries of the brain and spinal cord. Kessler Foundation leads the nation in funding innovative programs that expand opportunities for employment for people with disabilities. For more information, visit KesslerFoundation.org.
###
Contacts:
Lauren Scrivo, 973.324.8384, 973.768.6583 - c, LScrivo@KesslerFoundation.org
Carolann Murphy, 973.324.8382, CMurphy@KesslerFoundation.org