You Can Become a Champion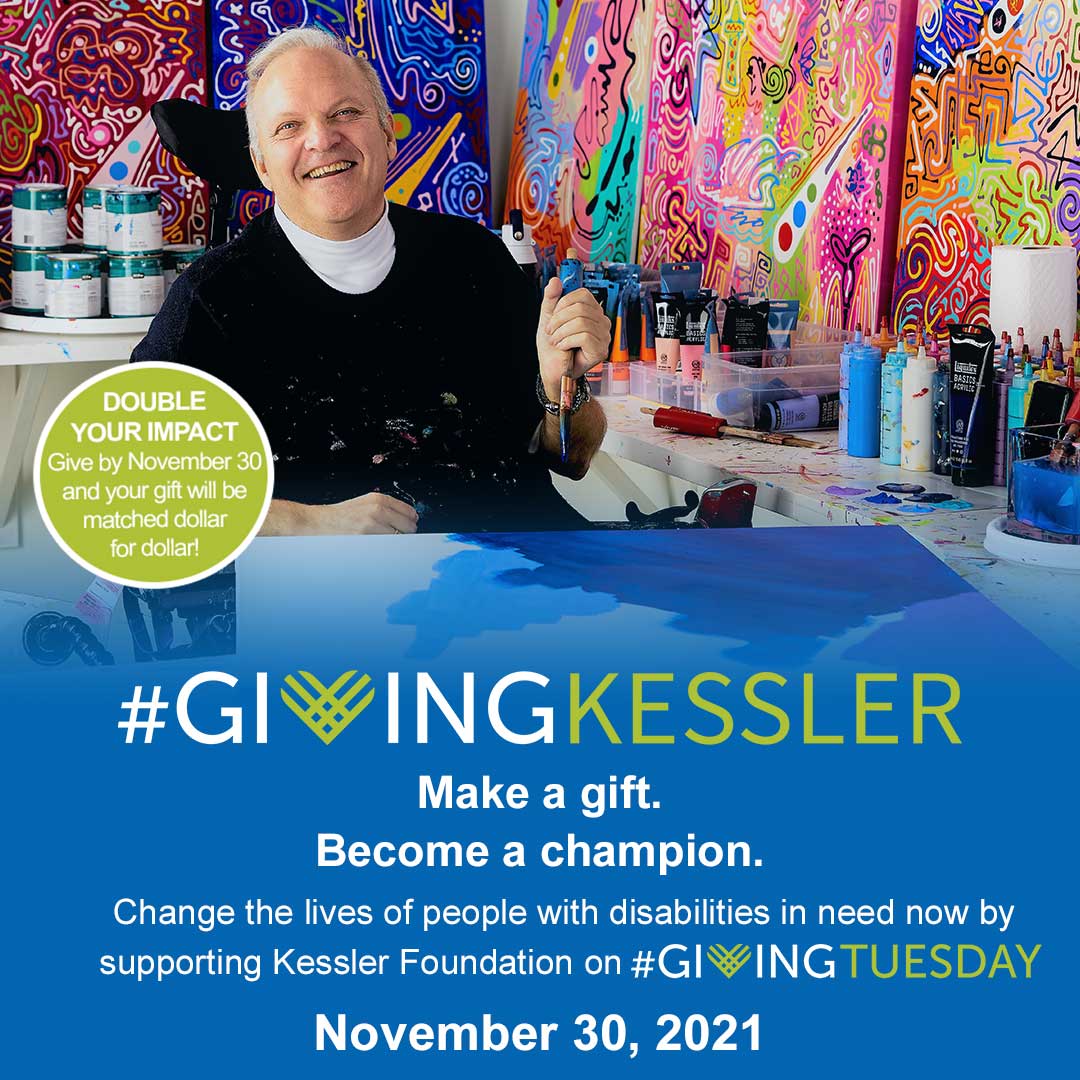 In one week, on Tuesday, November 30, Kessler Foundation will participate in #GivingTuesday, a global day of giving dedicated to making an impact in our community.
You have the power to change the future for people with disabilities like Alder Crocker. When you champion rehabilitation research and employment this #GivingTuesday, by making a gift you make a direct and profound impact on people with disabilities in need now.
Giving is easy. Visit our #GivingTuesday page, make a gift by November 30, and your gift will be matched dollar for dollar—and your impact will be doubled.
Your gift will make a difference. You will make a difference.