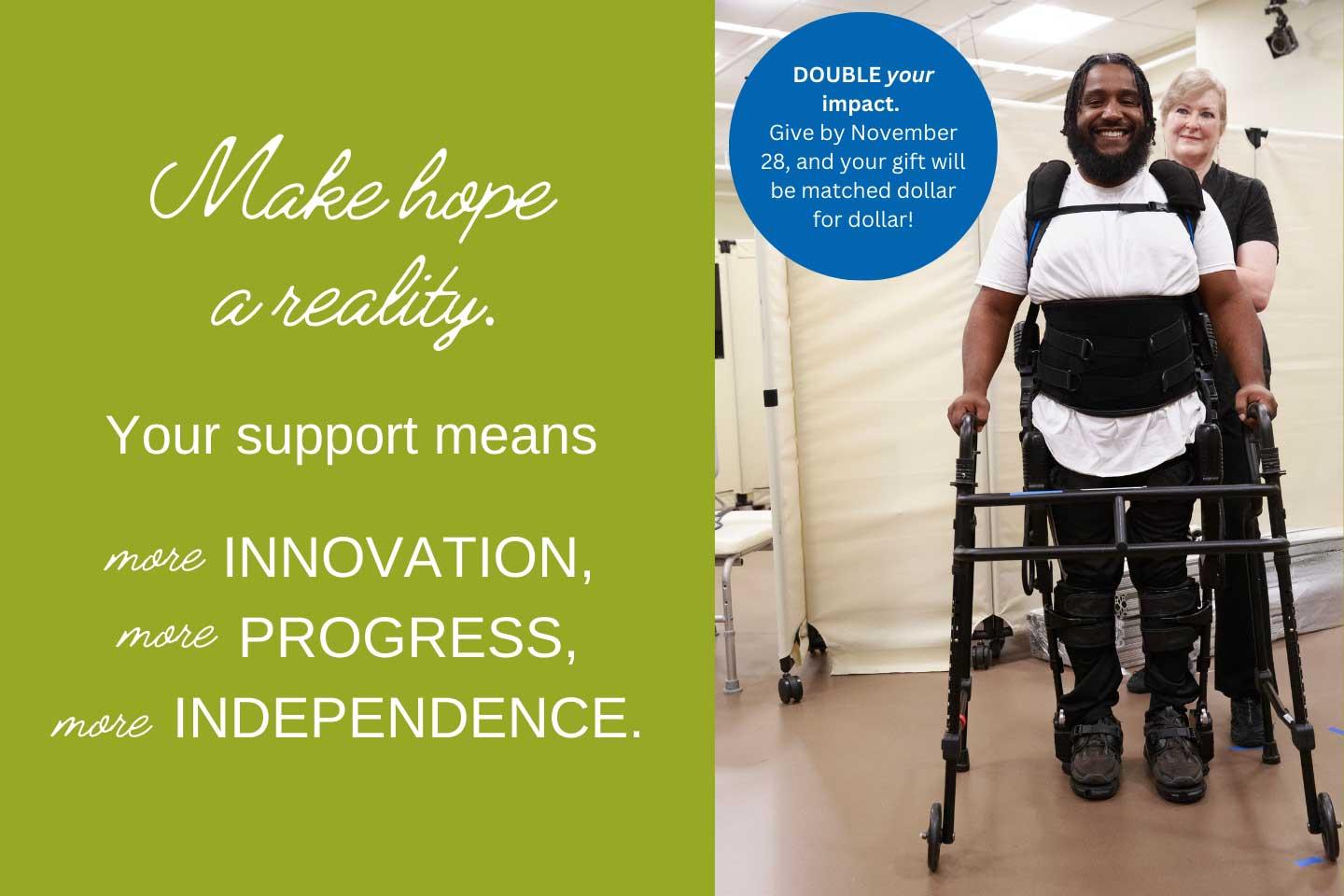 Make Hope A Reality This
Giving Tuesday
Join the movement—and double your impact!
On Tuesday, November 28, 2023, Kessler Foundation will participate in #GivingTuesday, a global day dedicated to giving and making an impact. Please join us. Your support matters now, more than ever—and will be matched dollar for dollar, doubling your impact.
Together we can maximize recovery, independence, and inclusion for people with disabilities. With your support, we can conduct groundbreaking rehabilitation and disability employment research and fund innovative practices to provide access to job opportunities and promote inclusion in the workplace. Without you, we cannot.
This #GivingTuesday, join us in turning groundbreaking research into life-changing results! Thanks to friends like you, we can continue to help individuals like Rafael regain their independence.
Join the movement: Make a gift by November 28—your gift will be matched dollar for dollar, and your impact will be doubled.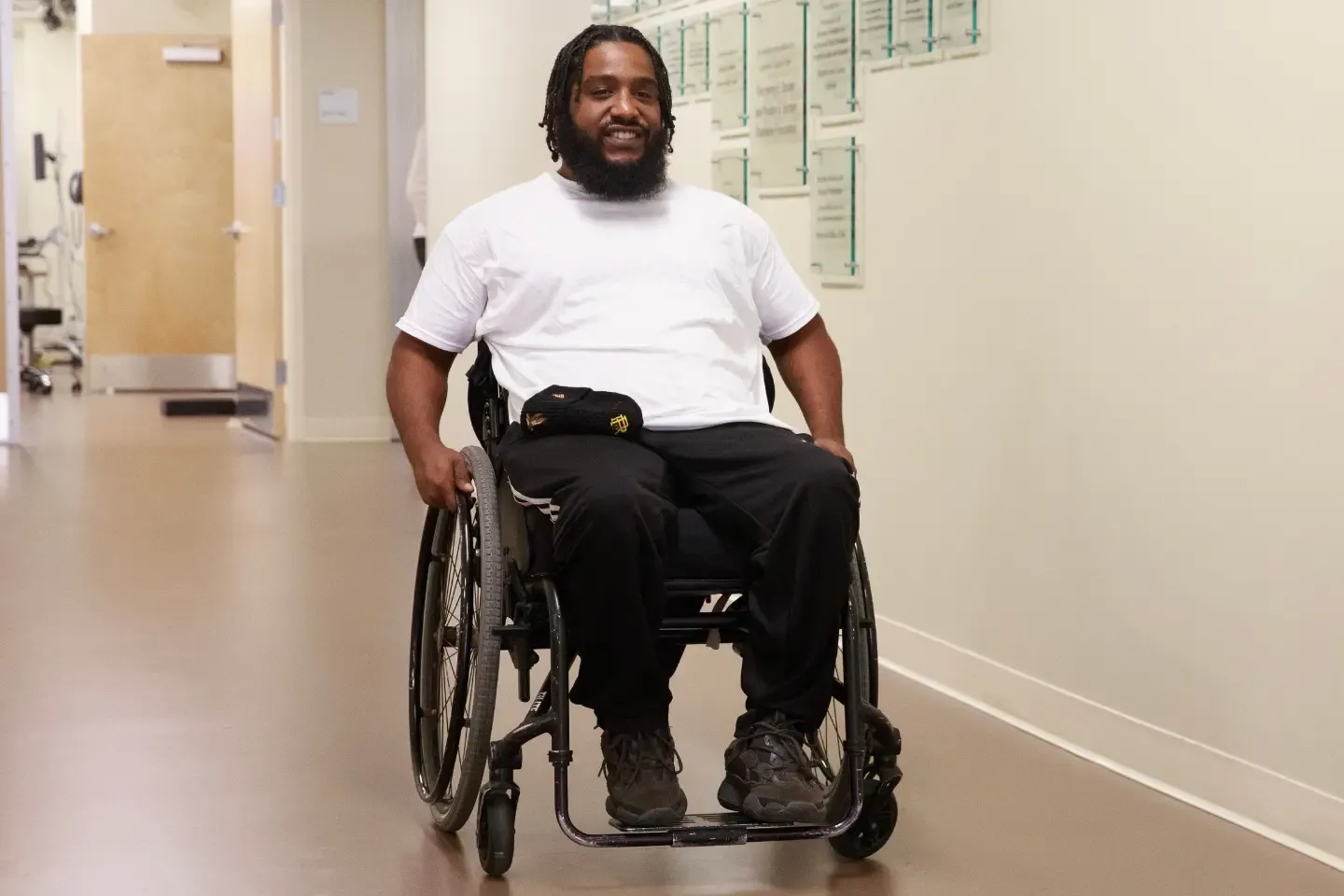 For over 15 years, Rafael Torres has lived with a spinal cord injury.
Today, he has new hope for the future.
Kessler Foundation researchers are using electrical stimulation of the spinal cord to dramatically improve and even restore function in people with spinal injuries, including long-term survivors like Rafael.
More research is needed to advance these life-changing treatments and technologies. Now more than ever, please give—as much as you can—so we can continue to make hope a reality for Rafael and many others with disabilities.
Get Social with Us!
Like and follow #KesslerFoundation on all social platforms this #GivingTuesday to show you value rehabilitation research.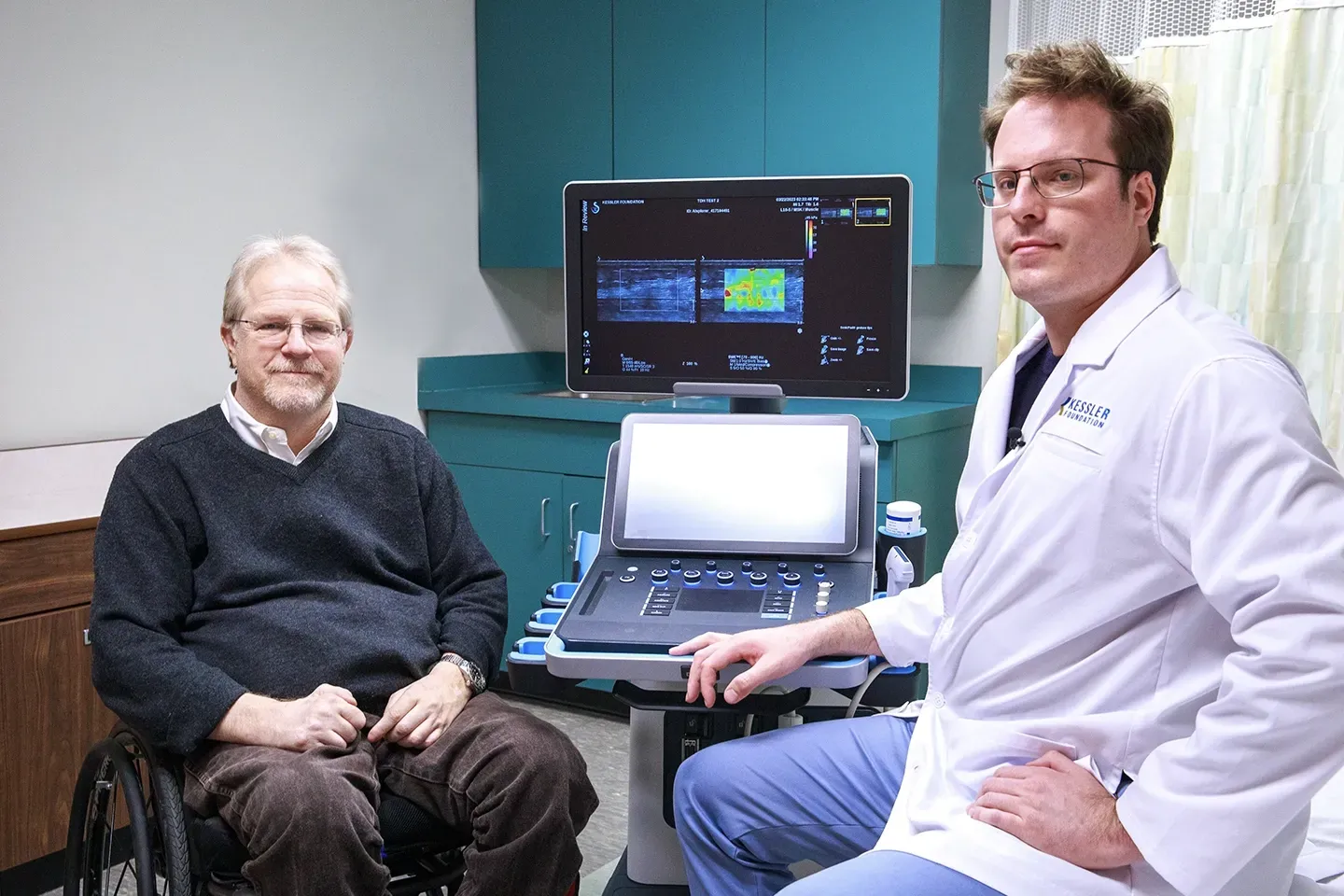 Join a Research Study Today