Kessler Foundation scientists report negative impact of long-term caregiving on cognition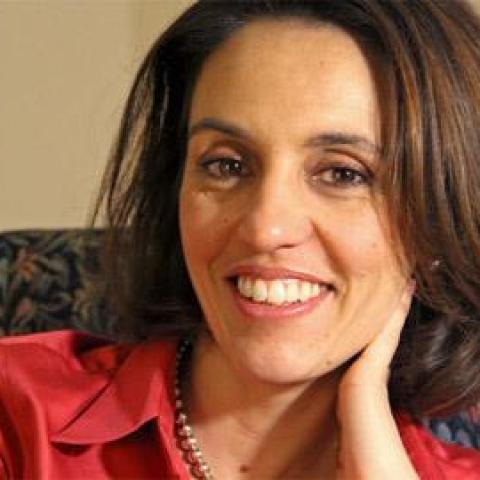 2012-11-19 16:42:19 FOR IMMEDIATE RELEASE
Drs. Botticello and Chen discuss ripple effect of stroke on families at the Gerontological Society of America's 65th Annual Meeting. The meeting will be held November 14-18, 2012, in San Diego, California.
West Orange, NJ. November 12, 2012. Kessler Foundation scientists will present their study showing the negative impact of long-term caregiving on cognition at the Gerontological Society of America's 65th Annual Meeting. The meeting will be held November 14-18 , 2012, at the San Diego Convention Center in San Diego, California. http://www.geron.org/annual-meeting/media-center/media-registration
Amanda Botticello, PhD, MPH, and Peii Chen, PhD, compared caregivers of stroke survivors with non-caregivers, using data from the Health and Retirement Study. They found that caregivers were more likely to be female, older, have lower socioeconomic status and be from a minority group. Caregivers reported more health problems, more depressive symptoms, and performed more poorly on measures of working memory, declarative memory, and recall.  "These findings show that the impact of stroke is profound," noted Dr. Botticello. "There is a ripple effect that affects families, particularly spouses.  The risk for stroke is higher among poor families, so we are talking about added burdens on spouses who lack the resources to cope. Because caregivers are more likely to be women, and care may be rendered for years, this is a women's health issue also."
This study was supported by NIH-NICHD grant# R00HDO65957-03 and Kessler Foundation.
Dr. Chen is a research scientist in Stroke Rehabilitation Research and Dr. Botticello is a research scientist in Outcomes & Assessment  Research at Kessler Foundation. They both have faculty appointments at the University of Medicine & Dentistry of New Jersey.  Their poster presentation is Friday, Nov. 16 at 10 am:
Does Stroke Caregiving Affect Cognition? An Investigation of Change over Time
A. L. Botticello; P. Chen
Outcomes & Assessment, Kessler Foundation Research Center, West Orange, NJ; University of Medicine & Dentistry of New Jersey, Newark, NJ, USA
Purpose: Prior research attributes stroke caregiving to diminished health and functioning, but is largely limited by cross-sectional methods. The purpose of this study is to assess whether stroke caregivers experience greater declines in cognitive functioning over time relative to their non-caregiving peers.
Methods: Data are from the Health and Retirement Study (HRS), a longitudinal study of a nationally representative cohort of older adults. This analysis uses HRS data collected between 1996 and 2008 from couples living in the same household. Stroke caregivers are defined as persons whose spouse reported experiencing a stroke and functioning limitations (N=333). Non-caregivers are persons whose spouse had neither a history of stroke nor functioning limitations attributable to another chronic condition (N=992). Cognitive functioning is assessed in five domains: working memory, semantic memory, and episodic memory, time orientation, and learning. Growth curve models are used to estimate differences by caregiving duration for each domain controlling for gender, race, and the time-varying effects of age, income, wealth, perceived health, and depressive symptoms.
Results: Preliminary analyses reveal that caregivers experience significantly steeper declines over time relative to non-caregivers in episodic memory, working memory, and learning. Significant variation in the effect for caregiving between individuals is largely independent of age, but is accounted for by individual differences in background, socioeconomic status, and well-being for learning and episodic memory but not for working memory.
Implications: The findings from this study suggest that the demands of providing long-term assistance to a spouse who has suffered a stroke increases cognitive decline over time.
About The Gerontological Society of America
The Gerontological Society of America (GSA) is the nation's oldest and largest interdisciplinary organization devoted to research, education, and practice in the field of aging. The principal mission of the Society — and its 5,400+ members — is to advance the study of aging and disseminate information among scientists, decision makers, and the general public.  GSA's Annual Scientific Meeting brings together more than 4,000 of the brightest minds in the field of aging. This meeting is the premier gathering of gerontologists from both the United States and around the world. They participate in over 400 scientific sessions including symposia, paper, and poster presentations.
About Kessler Foundation
Kessler Foundation, a large public charity in the field of disability, conducts rehabilitation research in mobility and cognition that advances the care of people with multiple sclerosis, brain injury, stroke and spinal cord injury. Kessler Foundation is one of six centers in the U.S. to have NIDRR-funded model systems for traumatic brain injury and spinal cord injury. Kessler Foundation Program Center fosters new approaches to the persistently high rates of unemployment among people disabled by injury or disease. Targeted grant making funds promising programs across the nation. Veterans of Iraq and Afghanistan, people recovering from catastrophic injuries and stroke, and young adults striving for independence are among the thousands of people finding jobs and training for careers as a result of the commitment of Kessler Foundation.
Find us at www.KesslerFoundation.org
Like us at http://www.facebook.com/KesslerFoundation
Follow us @KesslerFound http://twitter.com/#!/KesslerFound
Contact:
Carolann Murphy, PA 973-324-8382; Cmurphy@KesslerFoundation.org
Lauren Scrivo; 973-324-8384; LScrivo@KesslerFoundation.org