Falling through the Cracks: Implications of AI on Employment for Individuals with Disabilities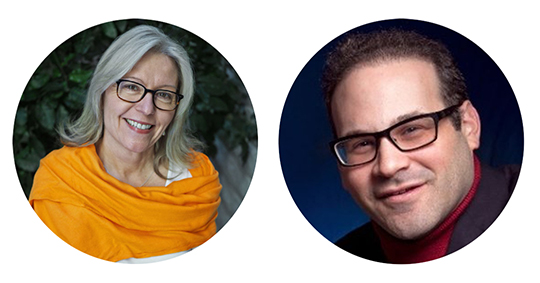 Guest speakers are Betsy Beaumon, CEO of Benetech 
and Jonathan Kaufman, President of J. Kaufman Consulting. 
In this Kessler Foundation podcast, learn how employers use artificial intelligence (AI) in the employment process for streamlining resume screening, interviewing candidates, and onboarding new hires. Increasingly, this machine learning process is reshaping the world of work. It is important for disability professionals working in job search, placement, and support to understand how disability is defined and understood in the context of AI, and the perils of bias in these systems.
Listen to the podcast, view the transcript and download this episode and others for free on Apple Podcasts, SoundCloud, Podbean, Spotify, or wherever you get your podcasts. 
Below is a modified excerpt from the podcast.
Elaine Katz: Today's symposium is on the future of work and the influence of artificial intelligence on employment for individuals with disabilities. Artificial intelligence or AI is not commonly a subject you hear discussed by professionals and mainstream disability organizations. However, the use of automation continues to grow and influence employee recruitment and placement systems. But all too often fails to reflect the rich cultural diversity and differences in our lives. Why is this topic so important to the Disability Community and its allies? Digital technology is increasingly central to employment training, placing, onboarding, and maintaining employment.
This automation and digitization can create new technological and diversity disparities within our communities. The COVID pandemic has simply accelerated the use of artificial intelligence and algorithm as the society fully embrace education and training and employment. We hope this symposium today will help you recognize what the future of work may look like, and the influence of AI on employment. It will further lead you to better your understanding and preparation for the upcoming shifts in how we work, where we work, and the online systems facilitating these processes for employment.
So we want to welcome our first speaker today who is going to be speaking on the future of work, setting the stage for employment and the evolution of corporate culture. Jonathan Kaufman is an innovative thought leader, business educator, and strategist who recognizes the impact of personal development on organizational growth. Many may know him as an advocacy, advocate, rather, and a frequent contributor to Forbes.com online.
Our second speaker, Betsy Beaumon, is going to talk about people with disabilities Falling through the Cracks. Betsy is the CEO of Benetech a non-profit that empowers communities and software for social goods in education, poverty alleviation, and human rights. Betsy focused on innovating around the immense potential of technology to drive inclusion, equity, and justice to positively impact marginalized communities across the globe.