Expert Outlook: Returning to Work After a Brain Injury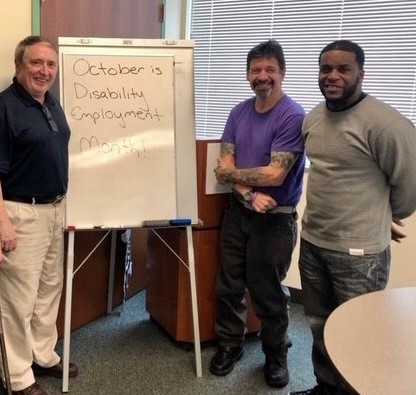 By Thomas Shea, PsyD, Vocational Counselor, Opportunity Project
Returning to work after a brain injury is an important part of the rehabilitation process. For some, obtaining paid employment is an important milestone in recovery and an affirmation of hard work.
During the past 26 years, Opportunity Project, an internationally recognized Clubhouse model program, has helped over 600 people who have experienced a brain injury. As a vocational counselor at Opportunity Project for the past five years, I have assisted more than 30 people with brain injury return to paid employment.
Those who survive a brain injury may face lifelong physical, cognitive, social, and/or emotional challenges. Most experience mental fatigue. For this reason, we counsel our members to build their stamina through volunteering and encourage them to start work on a part-time basis. 
A person seeking paid employment must have the knowledge, skills, and abilities to perform the job.  Their success is more likely if they have a job coach onsite to help them manage the transition. Additionally, it is important to have a supervisor who recognizes the value in an employee who has returned to work and understands the daily challenges that employee faces.
Despite having the proficiencies to carry out job requirements, some individuals with brain injury may find their supervisor is not satisfied with their performance. Often this is caused not by the individual's inability to do the work, but by their inconsistent work performance. After a two-month learning period, a person who is performing well may suddenly have difficulty with their job responsibilities and make errors in tasks they previously mastered. 
Carry-over learning from day to day is difficult. Sustained effort can be exhausting and may require a change in the work schedule every few weeks (e.g. reduction of hours). Maintaining attention and concentration, especially under stressful conditions, can negatively affect work performance. 
For some, shifting from one task to the other and returning to a previous task without reorienting can be another challenge due to gaps in short-term memory. Employers pay their workers to perform consistently and accurately. Finding companies who will accommodate some of these deficits in exchange for committed employees who work hard every day to bring success to their company is of utmost importance.