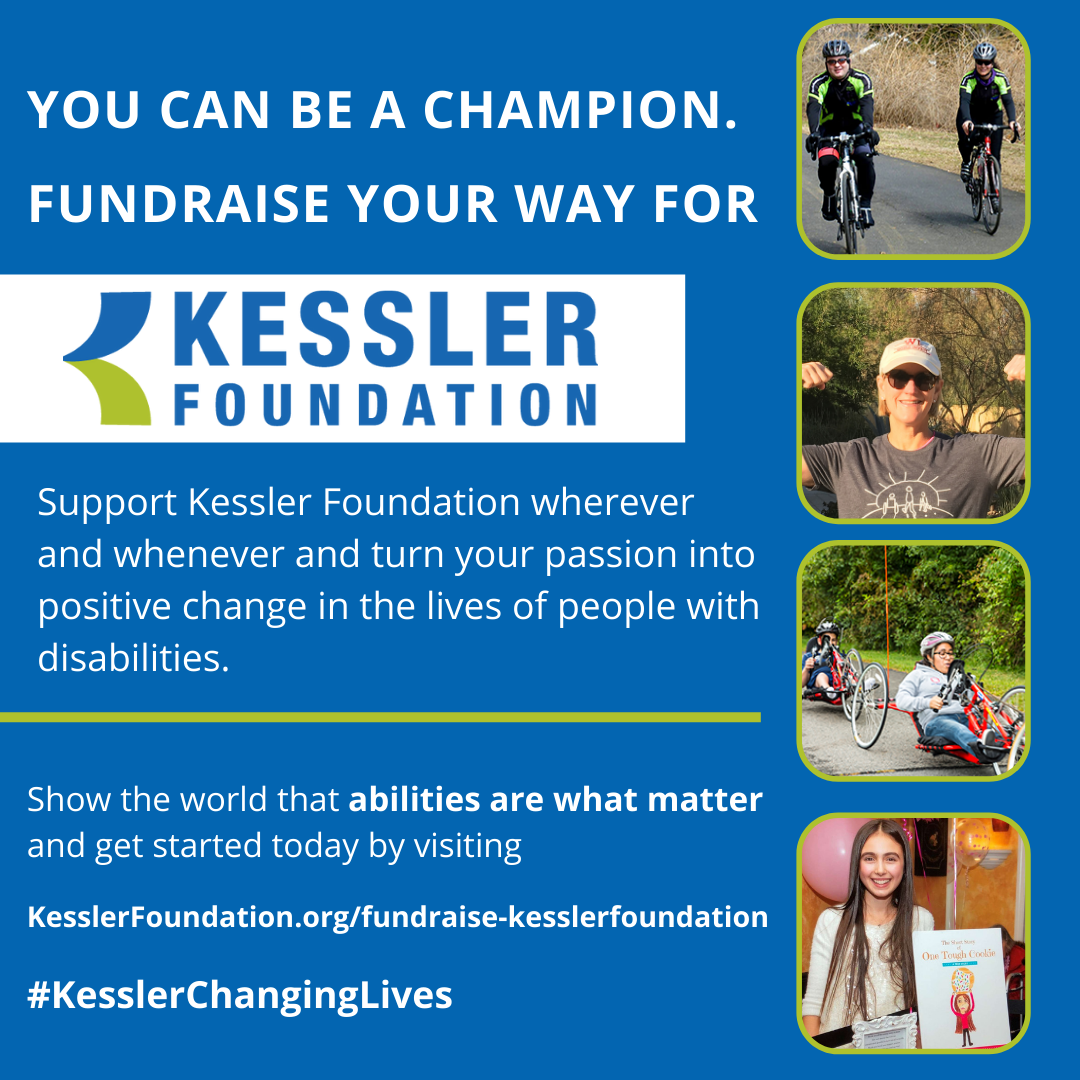 You can be a champion. Fundraise your way for Kessler Foundation. Support Kessler Foundation wherever and whenever and turn your passion into positive change for people with disabilities.
Here are four ways to be a champion:
Celebrate: Invite your friends and family to give to Kessler Foundation in lieu of receiving gifts for a birthday, wedding, anniversary, graduation, or any special occasion.
Challenge Yourself: Set a goal for an activity you love to raise funds for life-changing research.
Build Awareness: Create a fundraiser for an awareness month or day that matters to you.
Get Creative: Develop your own idea and change lives!
When you become a champion for people with disabilities, the impact is profound.
Start Fundraising
To learn more, contact Vicky Queyquep, donor engagement specialist, at 973.324.8456 or vqueyquep@kesslerfoundation.org.