Neuroscientist TBI Director Jordan Grafman, PhD, Delivers 2nd Annual Cilo Lecture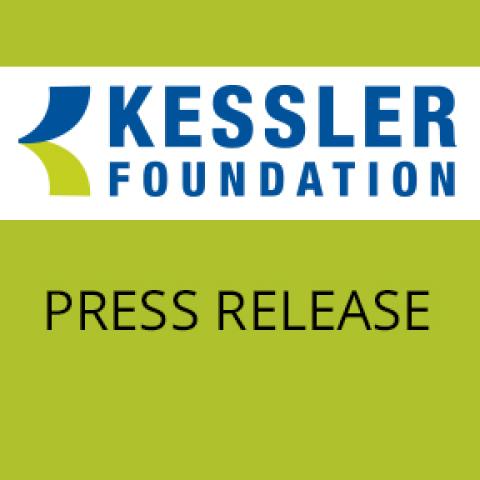 2012-01-05 17:57:59 FOR IMMEDIATE RELEASE
"The Believing Brain: The Neuroscience of Knowledge and Human Beliefs"
West Orange, NJ. January 6, 2012. Dr. Jordan Grafman, director of Traumatic Brain Injury Research at Kessler Foundation, presented the second annual Mark Cilo Lectureship on January 6, at Craig Hospital, Englewood, Colorado. Dr. Grafman's talk, "The Believing Brain: The Neuroscience of Knowledge and Human Beliefs" reflects his broad expertise in the investigation of brain function and behavior.  He often lectures on the science underlying belief systems and judgment. His research yields perspectives on human behavior that are of interest to legal experts and policy makers, as well as clinicians.
The Cilo Lecture honors Mark P. Cilo, MD, (1944-2009), a neurologist who was a TBI rehabilitation specialist at Craig Hospital for many years.  A well known pioneer in brain injury rehabilitation on the local, state, and national levels, he was revered by his colleagues and loved by his many patients.  Dr. Cilo was instrumental in the development of the Brain Injury Association of Colorado, and chaired the Standards of Care Committee for Acute Brain Injury Rehabilitation Programs for the American Congress of Rehabilitation Medicine.
"I am honored to be associated with Dr. Cilo, a visionary leader in the advancement of rehabilitation of individuals with brain injury," said Dr. Grafman.  The Cilo Lecture was a special event preceding the 2012 Brain Injury Summit, January 9-11, in Beaver Creek, Colorado.  Dr. Grafman reviewed four of his studies examining the brain regions necessary for moral judgment, third-party punishment (like a jury might do), political beliefs, and religious beliefs.  His findings indicate that there is no single and unique brain structure for any form of belief, including religious belief. All belief systems rely upon a common set of brain structures including the prefrontal cortex, anterior temporal lobe, and subcortical structures concerned with emotion and reward.  These findings are relevant to rehabilitation research focusing on improving outcomes in people with brain injury.
Dr. Grafman is widely recognized as an expert in cognitive rehabilitation after brain injury. He is the leading expert in the long-term sequelae of penetrating brain injury in military personnel. Recently, he received a Humboldt Research Award, one of many such honors, including the NIH Director's Award, NIH Award of Merit, and the Defense Meritorious Service Award.
About Kessler Foundation
Kessler Foundation is the largest public charity in the field of disability.  Kessler Foundation Research Center advances care through rehabilitation research in six specialized laboratories under the leadership of noted research directors. Research focuses on improving function and quality of life for persons with injuries of the spinal cord and brain, stroke, multiple sclerosis, and other chronic neurological conditions. Kessler Foundation Program Center fosters new approaches to the persistently high rates of unemployment among people disabled by injury or disease.
Contact: Carolann Murphy, PA; cmurphy@KesslerFoundation.org; 973.324.8382
Find us at www.KesslerFoundation.org
Like us at www.facebook.com/KesslerFoundation
Follow us @KesslerFound http://twitter.com/#!/KesslerFound
View us at www.YOUTUBE.com/kesslerfoundation