Kessler Foundation Receives Ann Klein Advocate Award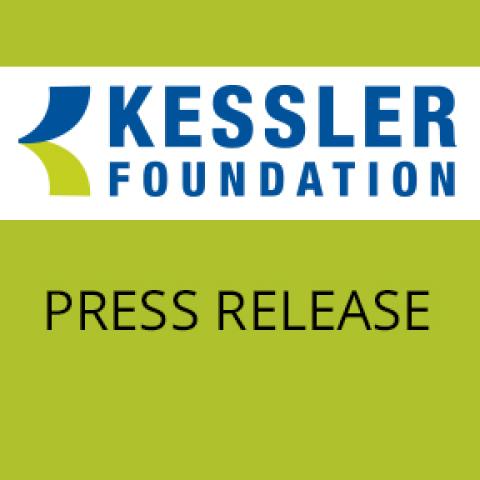 2011-11-21 17:02:11 FOR IMMEDIATE RELEASE
Award Bestowed by Community Health Law Project
West Orange, N.J.--Kessler Foundation received a 2011 Ann Klein Advocate Award from The Community Health Law Project (CHLP), a New Jersey nonprofit public interest law firm that provides legal aid services to more than 5,000 clients each year.  Harold P. Garwin, president and executive director of CHLP presented the award to Kessler Foundation "for its unwavering commitment and dedication to improving the lives of people with physical and cognitive disabilities."
Rodger L. DeRose, president and chief executive officer of Kessler Foundation, accepted the award on the Foundation's behalf at the 24th Annual Ann Klein Advocate Awards held at the Wilshire Grand in West Orange. "We are proud to partner with The Community Health Law Project in the advancement of the rights of people with disabilities to lead full and productive lives," said DeRose. "Our work in rehabilitation research and our support of employment initiatives for people with disabilities complements their legal services and advocacy programs." 
Established in 1988, the Ann Klein Advocate Award honors Ann Klein, a former Commissioner of the New Jersey Department of Human Services and the first woman to run for governor in New Jersey.  Through her leadership and vision, she significantly raised the standard of care and services for people with disabilities in New Jersey.  Klein created a system that treats people as individuals and that provides services that meet their needs.  CHLP is just one of the community-based agencies Klein supported.
The award is a framed watercolor landscape by Gregory Smith of Arts Unbound, a program for artists with disabilities located in Orange's Valley Arts District. Upon accepting the award, DeRose remarked that the painting has special significance—Arts Unbound, is one of several community programs supported by Kessler Foundation.  Arts Unbound provides professional training that enables emerging artists to compete on the retail market and to share their creativity with the world as artists who happen to live with disabilities.
About Kessler Foundation
Kessler Foundation is the largest public charity in the field of disability.  Kessler Foundation Research Center advances care through rehabilitation research in its six specialized laboratories under the leadership of noted research directors. Research focuses on improving function and quality of life for persons with injuries of the spinal cord and brain, stroke, multiple sclerosis, and other chronic neurological conditions. Kessler Foundation Program Center fosters new approaches to the persistently high rates of unemployment among people disabled by injury or disease. Targeted grant making funds promising programs across the nation. Veterans of Iraq and Afghanistan, people recovering from catastrophic injuries and stroke, and young adults striving for independence are among the thousands of people finding jobs and training for careers as a result of the commitment of Kessler Foundation.
Find us at http://www.KesslerFoundation.org
Like us at http://www.facebook.com/KesslerFoundation
Follow us @KesslerFound http://twitter.com/#!/KesslerFound
Contact:  
Carolann Murphy, PA; 973.324.8382; cmurphy@KesslerFoundation.org
Lauren Scrivo; 973.324.8384; LScrivo@KesslerFoundation.org