Kessler Foundation Neuroscientist Receives Humboldt Research Award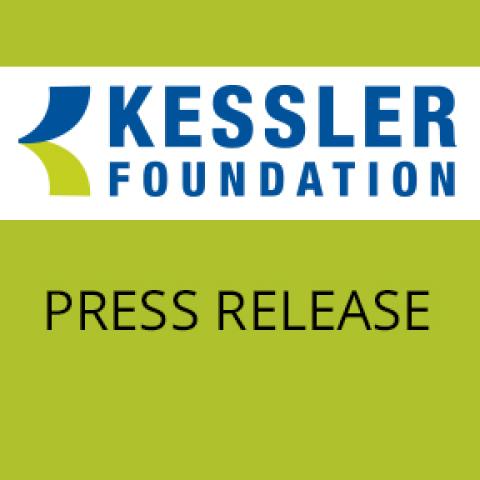 2011-12-16 17:06:51 FOR IMMEDIATE RELEASE
Jordan Grafman, PhD, honored for contributions in study of brain and behavior
West Orange, NJ. December 16, 2011. Jordan Grafman, PhD, director of traumatic brain injury research at Kessler Foundation, has received a Humboldt Research Award from the Alexander von Humboldt Foundation.  This prestigious award encourages collaborative research between German scientists and renowned investigators like Dr. Grafman, who specializes in the study of the human prefrontal cortex and cognitive neuroplasticity.
"We are pleased to announce this award recognizing the relevance of Dr. Grafman's research to the international scientific community," said Rodger DeRose, president and CEO of Kessler Foundation.  
The Humboldt award acknowledges the lifetime achievements of scientists whose research endeavors have significantly advanced knowledge and understanding of their disciplines.  Dr. Grafman's investigation of brain function and behavior contributes to advances in medicine, rehabilitation, and psychology, and informs ethics, law, philosophy, and health policy. He is acknowledged as the leading expert in the long-term sequelae of penetrating brain injury in military personnel.  
In January 2010, Dr. Grafman assumed his current position at Kessler Foundation, where he is exploring how genetics can contribute to more tailored and effective interventions for cognitive rehabilitation after brain injury.  "It's important to continue to explore the relationship between genetics and outcomes after traumatic brain injury," noted Dr. Grafman. "Links between genetics and behavioral changes like aggression, have already been identified." 
Kessler Foundation plans to open a new neural imaging center in 2013.  "This will greatly advance our capabilities for cognitive research in brain injury," said DeRose, "as well as in stroke and multiple sclerosis.
Dr. Grafman has more than 30 years of experience in neuroscience research, including leadership positions at the National Institutes of Health and the Vietnam Head Injury Study at Walter Reed Army Medical Center.  He has authored more than 300 research publications and serves as co-editor of the journal CORTEX. Dr. Grafman is the recipient of many prestigious awards including the Defense Meritorious Service Award, the National Institutes of Health Award of Merit and the 2010 National Institutes of Health Director's Award for his work in traumatic brain injury.
The Alexander von Humboldt Foundation, which is based in Germany,  maintains a global network of award-winning researchers, called Humboldtians, in all disciplines, including 48 Nobel laureates.  Named in honor of F. von Humboldt (1769-1859), a world renowned naturalist, scientist and author, the Humboldt Foundation's mission is to encourage international collaboration in a broad range of scientific disciplines.
About Kessler Foundation
Kessler Foundation is the largest public charity in the field of disability.  Kessler Foundation Research Center advances care through rehabilitation research in six specialized laboratories under the leadership of noted research directors. Research focuses on improving function and quality of life for persons with injuries of the spinal cord and brain, stroke, multiple sclerosis, and other chronic neurological conditions. Kessler Foundation Program Center fosters new approaches to the persistently high rates of unemployment among people disabled by injury or disease. Targeted grant making funds promising programs across the nation. Veterans of Iraq and Afghanistan, people recovering from catastrophic injuries and stroke, and young adults striving for independence are among the thousands of people finding jobs and training for careers as a result of the commitment of Kessler Foundation.
Contact: Carolann Murphy, PA; cmurphy@KesslerFoundation.org; 973.324.8382
Find us at www.KesslerFoundation.org; Like us at www.facebook.com/KesslerFoundation
Follow us @KesslerFound http://twitter.com/#!/KesslerFound
View us at www.YOUTUBE.com/kesslerfoundation