Kessler Foundation Appoints New Assistant Director of Stroke Rehabilitation Research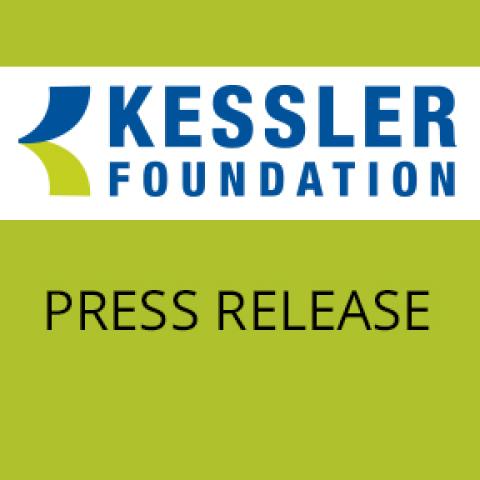 Mooyeon Oh-Park Assumes Position in March 2012
FOR IMMEDIATE RELEASE
Kessler Foundation Appoints New Assistant Director of Stroke Rehabilitation Research
December 8, 2011. WEST ORANGE, N.J.—Kessler Foundation appointed Mooyeon Oh-Park, MD, as Assistant Director of Stroke Rehabilitation Research, an inaugural position. She assumes the position in March 2012.
Dr. Oh-Park joins the team led by Anna Barrett, MD, director of the Stroke Rehabilitation Research Laboratory, and an expert in hidden disabilities that often complicate recovery after stroke. The laboratory, funded continuously by the National Institutes of Health since 1999, also receives funding from device manufacturers and nonprofit organizations.
Dr. Oh-Park's expertise complements the laboratory's translational work in spatial and visual-motor disabilities and disorders of communication. "Dr. Oh-Park has invaluable experience investigating the impact of mobility problems on function in aging, and in the methodology of gathering self-report and self-awareness data," said Dr. Barrett. "She is the kind of inspired leader and teacher who can help us to grow as a team."
"Functional recovery after stroke depends on multiple domains including cognition, visual perception, movement strategies, and biomechanics," said Dr. Oh-Park.  At Kessler Foundation, I intend to study how each domain affects the others in terms of recovery of mobility and well-being . Kessler Foundation's unique infrastructure makes it ideal for collaborative work with major research centers, which is the ideal environment for my research." Dr. Oh-Park will complement her research initiatives with clinical responsibilities at Kessler Institute for Rehabilitation, where Dr. Barrett serves as the Chief of Neurorehabilitation Program Innovation. Dr. Barrett is also a professor of physical medicine and rehabilitation (PM&R) at UMDNJ-New Jersey Medical School.  
"We're pleased to have Dr. Oh-Park join our elite research team," said Rodger DeRose, president and chief executive officer of Kessler Foundation. "With her experience, Kessler Foundation is confident that our stroke rehabilitation research will continue to make advances that will help improve cognition and function for the millions of stroke survivors across the nation."
Dr. Oh-Park, a graduate of Seoul National University College of Medicine, is director of electrodiagnostic service and physician in charge for the Musculoskeletal Ultrasound Guided Injection Clinic in the Department of PM&R at Montefiore Medical Center in Bronx, N.Y. She also serves as an associate professor in Clinical PM&R and Clinical Neurology at the Albert Einstein College of Medicine. A five-time Teacher of the Year Award recipient, she shares Dr. Barrett's commitment to educating future researchers.
In addition to her clinical and research work, Dr. Oh-Park belongs to the American Academy of PM&R, New York Society of PM&R, American Association of Neuromuscular and Electrodiagnostic Medicine, Association of Academic Physiatrists, American College of Sports Medicine, American Geriatrics Society and New York Academy of Medicine. She has six licensures and certifications, including board certification from the American Board of PM&R.
Dr. Oh-Park is a reviewer for the Journal of Physical Medicine and Rehabilitation and the Journal of Gerontology, Medical Sciences. She has written more than 45 publications and often lectures and presents at national and international conferences.
About Kessler Foundation
Kessler Foundation is the largest public charity in the field of disability.  Kessler Foundation Research Center advances care through rehabilitation research in its six specialized laboratories under the leadership of noted research directors. Research focuses on improving function and quality of life for persons with injuries of the spinal cord and brain, stroke, multiple sclerosis, and other chronic neurological conditions. Kessler Foundation Program Center fosters new approaches to the persistently high rates of unemployment among people disabled by injury or disease. Targeted grant making funds promising programs across the nation. Veterans of Iraq and Afghanistan, people recovering from catastrophic injuries and stroke, and young adults striving for independence are among the thousands of people finding jobs and training for careers as a result of the commitment of Kessler Foundation.
Find us at KesslerFoundation.org
Like us at http://www.facebook.com/KesslerFoundation
Follow us @KesslerFound http://twitter.com/#!/KesslerFound
###
Carolann Murphy, PA; 973.324.8382; cmurphy@KesslerFoundation.org
Lauren Scrivo, 973.324.8384/973.768.6583 (cell); LScrivo@KesslerFoundation.org