Dr. Albert Rizzo Gives Estabrook Lecture on December 2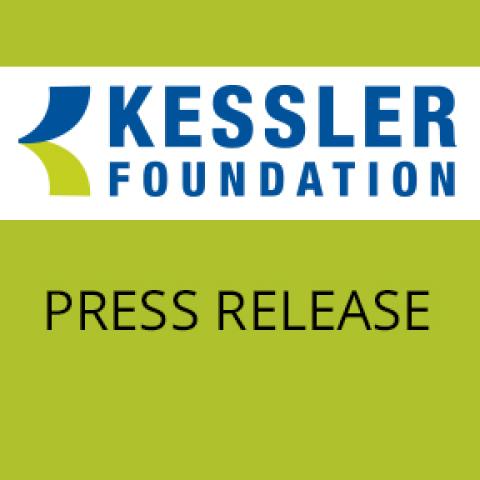 2011-11-26 21:14:05 FOR IMMEDIATE RELEASE
Rizzo Speaks on Virtual Reality Applications in Rehabilitation
West Orange, NJ. November 24, 2011. Kessler Foundation announces that The 2011 Estabrook Lectureship Series presentation will be given on December 2, 2011 at Kessler Conference Center, 1199 Pleasant Valley Way in West Orange, New Jersey, from 10:30 am to 12 noon.  Entitled, "Clinical Virtual Reality: A Brief Review of the Future", the lecture will be presented by Albert "Skip" Rizzo, PhD, the Associate Director of the Institute for Creative Technologies and Research Professor in the departments of psychiatry and gerontology at the University of Southern California. Seating is limited for this lecture, which is free of charge. To reserve a place, contact Cherie Davide, Education Coordinator at Kessler Foundation: 973.243.6813; CDavide@KesslerFoundation.org.
Dr. Rizzo will describe the ways people interact with virtual environments and explain the rationale for the use of virtual reality in the assessment and rehabilitation of a wide range of clinical conditions. He will address the implementation of virtual reality in the study, assessment, treatment and rehabilitation of cognitive, motor and psychological processes.
The Estabrook Lecture Series memorializes Kenneth Estabrook (1924-2003), who supported Dr. Henry H. Kessler's efforts to improve the lives of people with disabilities. Estabrook, an attorney, served as trustee, vice president, and president of Kessler Institute for Rehabilitation from 1967-1986, as well as chairman of Kessler Rehabilitation Corporation and member of the Board of Trustees for Kessler Foundation.  His wife, Anne, established this lectureship in 2001 to commemorate his 75th birthday.
About Kessler Foundation
Kessler Foundation is the largest public charity in the field of disability.  Kessler Foundation Research Center advances care through rehabilitation research in its six specialized laboratories under the leadership of noted research directors. Research focuses on improving function and quality of life for persons with injuries of the spinal cord and brain, stroke, multiple sclerosis, and other chronic neurological conditions. Kessler Foundation Program Center fosters new approaches to the persistently high rates of unemployment among people disabled by injury or disease. Targeted grant making funds promising programs across the nation. Veterans of Iraq and Afghanistan, people recovering from catastrophic injuries and stroke, and young adults striving for independence are among the thousands of people finding jobs and training for careers as a result of the commitment of Kessler Foundation. 
Find us at www.KesslerFoundation.org
Like us at http://www.facebook.com/KesslerFoundation
Follow us @KesslerFound http://twitter.com/#!/KesslerFound