Director of Stroke Research Awarded $716,000 Grant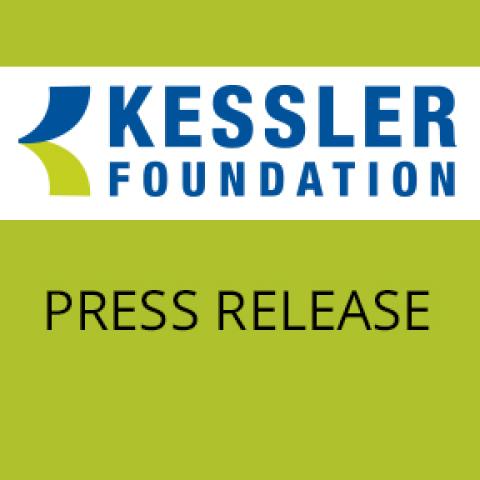 2011-03-16 15:42:49 FOR IMMEDIATE RELEASE
Anna Barrett, MD, Director of the Stroke Rehabilitation Research Laboratory at Kessler Foundation was awarded the K24 Investigator Award in mentoring translational cognitive science for stroke recover
Kessler Foundation Director Receives Large NIH Grant
WEST ORANGE, N.J.—Dr. Anna Barrett, Director of the Stroke Rehabilitation Research Laboratory at Kessler Foundation was awarded the K24 Investigator Award in mentoring translational cognitive science for stroke recovery by the National Institute of Health (NIH). This grant totals $716,000 over five years.
"It is exhilarating to receive this kind of acknowledgment of our training work. I feel honored and privileged," said Dr. Barrett. "Kessler Foundation was praised by all of the grant reviewers as being 'excellent,' 'superb' and 'nationally prominent' and I'm grateful to be a part of the rich environment at the Foundation."
The "K" awards are meant to develop scientific careers, including young scientists, newly established scientists and mid-career scientists. The K24 award, entitled "Midcareer Investigator Award in Patient-Oriented Research," focuses on the recipient being a mentor for new scientists as well as on developing research.
In the grant application, Dr. Barrett presented the Stroke Lab's history of mentoring over 70 undergraduate, graduate and fellowship students as well as other scientists. They moved on to academic positions and are training others. The K24 award grants time for Dr. Barrett to step away from managerial and administrative tasks in order to mentor individuals at critical times in their careers and help increase their productivity, while enhancing insight and direction.
John DeLuca, Ph.D. and Vice President of Research at Kessler Foundation Research Center, said, "The training of new scientists is one of the highest priorities of the Kessler Foundation Research Center. Dr. Barrett's NIH Award ensures that we will continue to train the next generation of translational rehabilitation scientists whose research will focus on improving patient care."
For the research portion of the grant, Dr. Barrett will analyze brain imaging and how it's used to determine behavioral and environmental competence changes after a stroke —how individuals see and navigate their surroundings. She will also be able to increase her collaborations with the Traumatic Brain Injury and Neuropsychology and Neuroscience Labs at Kessler Foundation on research studies.
This is the third "K" award for Dr. Barrett. She previously received a K08 Mentored Clinical Scientist Research Career Development Award. She also received the K02 Independent Investigator Career Development Award, which enabled Dr. Barrett to study how to improve the assessment of environmental competence. Both of these grants provided resources she used to implement basic science methods in studying cognitive stroke rehabilitation.
President and Chief Executive Officer of Kessler Foundation, Rodger DeRose, said, "We are very proud of Dr. Barrett and her accomplishments. The NIH award is just one of the ways that Kessler Foundation demonstrates its recognized leadership role and contribution in rehabilitation research."
NIH chooses its award recipients after two independent review teams allocate points to each application in several categories, such as the significance it will have on healthcare research.
About Kessler Foundation
Kessler Foundation strives to be a leader in rehabilitation research and grant making that benefit people with disabilities. The Foundation's mission is to improve quality of life for people with physical and/or cognitive disabilities through discovery, innovation, demonstration, application, and dissemination. Kessler Foundation Research Center conducts research that improves function and quality of life for persons with injuries of the spinal cord and brain, stroke, multiple sclerosis, and other chronic neurological and orthopedic conditions. Kessler Foundation also supports programs that promote the employment of people with disabilities through its Program Center's "Transition to Work" Signature and Community Employment Grants. The Foundation's Special Initiative Grants support educational programs like 'ThinkFirst', an injury prevention program aimed at children and teens. Kessler Foundation has a full-time staff of 90 individuals, divided between two locations in West Orange, New Jersey.
For more information, visit KesslerFoundation.org
###
Kessler Foundation Contact:
Lauren Scrivo
973-243-6995