Botticello Awarded NIH Grant to Study Rehabilitation Outcomes of Spinal Cord Injury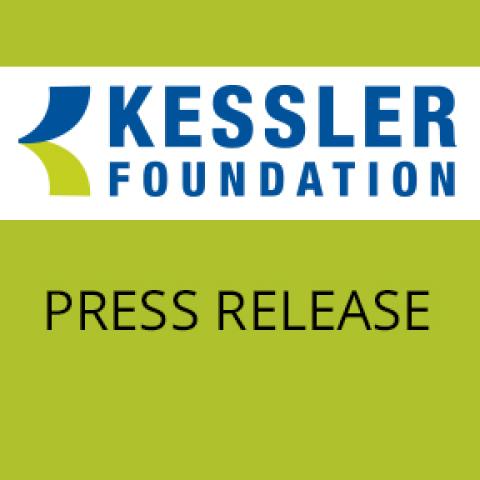 2011-03-16 15:47:49 FOR IMMEDIATE RELEASE
Amanda Botticello, Ph.D.,received the NIH K99 Pathways to Independence Award, a two-year grant totalling $210,805.
WEST ORANGE, N.J.—Warm weather may hinder learning, memory and other thinking tasks in people with multiple sclerosis (MS), according to results of a Kessler Foundation study released by the American Academy of Neurology on Thursday, February 17.
Principle Investigator Victoria M. Leavitt, Ph.D., postdoctoral fellow at Kessler Foundation, said, "This is the first research to show a possible link between warm weather and cognition, or thinking skills in people with the disease... With more research, this information might help guide people with MS in making life decisions and assist their doctors in choosing clinical treatment. Scientists may also want to consider the effect of warmer weather on cognition when conducting clinical trials."
James F. Sumowski, Ph.D., Kessler Foundation Research Scientist, Nancy Chiaravalloti, Ph.D., Director of Kessler Foundation's Neuropsychology & Neuroscience Laboratory, and John DeLuca, Ph.D., Vice President for Research at Kessler Foundation, coauthored the study.
The study tested memory and processing speed of 40 individuals with MS and 40 healthy people without MS. Brain scans were also performed. The study was conducted throughout the calendar year, and the daily temperature at the time of testing was recorded.
The results showed that people with MS scored 70 percent higher on the tests on cooler days. There was no connection between daily temperature and performance on the thinking tests for healthy individuals without MS.
Dr. Leavitt will present her finding at the American Academy of Neurology's 63rd Annual Meeting in Honolulu, which is being held from April 9 to April 16, 2011. The American Academy of Neurology, an association of more than 22,500 neurologists and neuroscience professionals, is dedicated to promoting the highest quality patient-centered neurologic care. For more information about the Annual Meeting, visit www.aan.com.
About Kessler Foundation
Kessler Foundation strives to be a leader in rehabilitation research and grant making. The Foundation's mission is to improve quality of life for people with physical and/or cognitive disabilities through discovery, innovation, demonstration, application, and dissemination. Kessler Foundation Research Center conducts research that improves function and quality of life for persons with injuries of the spinal cord and brain, stroke, multiple sclerosis, and other chronic neurological and orthopedic conditions. Kessler Foundation supports programs that promote the employment of people with disabilities through its Program Center's Transition to Work Signature and Community Employment Grants. The Foundation's Special Initiative Grants support educational programs like 'ThinkFirst', an injury prevention program aimed at children and teens. For more information, visit KesslerFoundation.org
###
Kessler Foundation Contacts:
Lauren Scrivo,
973.324.8363
Lscrivo@KesslerFoundation.org
Carolann Murphy, PA,
973.324.8382
CMurphy@KesslerFoundation.org