Researchers validate psychometric properties of the Spinal Cord Injury Functional Index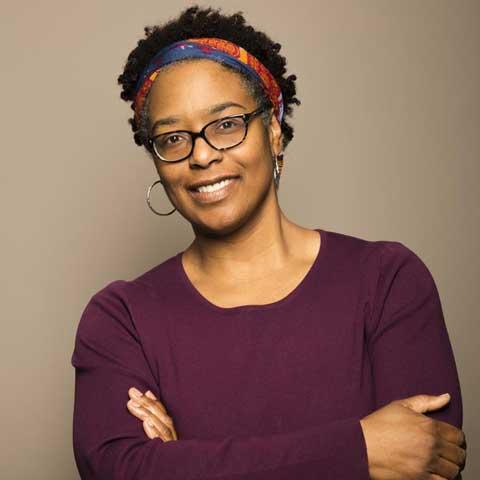 Findings from a Spinal Cord Injury Model System study support the use of SCI-FI instruments to evaluate functional capacity and functioning using assistive technology in community-dwelling individuals with spinal cord injury
East Hanover, NJ. September 2, 2021. In a cross-sectional study led by experts from six Spinal Cord Injury Model Systems Centers, a research team validated the test-retest reliability, convergent validity, and known-groups validity of five Spinal Cord Injury Functional Index instruments for use by people with spinal cord injury.
The article, "Validation of the Spinal Cord Injury Functional Index for Use in Community-Dwelling Individuals With SCI" (doi: 10.1016/j.apmr.2020.12.009) was published in Archives of Physical Medicine and Rehabilitation on January 12, 2021.
Denise Fyffe, PhD, of Kessler Foundation, co-authored the paper with Callie E. Tyner, PhD (lead author), Pamela A. Kisala, MA, and David S. Tulsky, PhD, of the University of Delaware; Allen W. Heinemann, PhD, of Shirley Ryan AbilityLab and Northwestern University; Denise G. Tate, PhD, of University of Michigan Medical School; and Mary D. Slavin, PT, PhD, and Alan M. Jette, PhD, of Boston University School of Public Health and Massachusetts General Hospital. Dr. Fyffe also has an academic appointment at Rutgers New Jersey Medical School.
The Spinal Cord Injury Functional Index (SCI-FI) is a set of instruments that medical providers use to evaluate physical functioning relevant to health-related quality of life for people with spinal cord injury. SCI-FI has preliminarily been validated as an accurate and useful tool, but additional information beyond the initial calibration sample data was needed to further establish the psychometric properties of the SCI-FI instruments.
In this study, researchers evaluated the reliability and validity of four SCI-FI/C instruments, which evaluate functional capacity in the categories of ambulation, basic mobility, fine motor, and self-care; as well as the SCI-FI/AT Wheelchair Mobility instrument, which evaluates functioning using assistive technology. Researchers also used the Self-Report Functional Measure and the clinician-rated motor Functional Independence Measure to evaluate evidence of convergent validity.
The research team enrolled 269 participants with spinal cord injury to answer questions related to the five SCI-FI instruments and collected data at baseline and after two weeks. For the SCI-FI/C instruments, participants indicated how much difficulty they have performing each task without assistive devices or help from another person. For the SCI-FI/AT instruments, participants indicated how much difficulty they have performing each task with the assistive technology they typically use. For all SCI-FI instruments, higher scores indicated better functioning.
The results validated the psychometric properties of the SCI-FI instruments. Correlations were large with the Self-Report Functional Measure (.69–.89) and moderate-to-large for the Functional Independence Measure (.44–.64), supporting convergent validity. Known-groups validity was demonstrated by a significant main effect of injury level on all instruments and a main effect of injury completeness on the SCI-FI/C instruments.
"Our results provide further support for the psychometric measurement properties of SCI-FI instruments, including high test-retest reliability and minimal floor effects," said Dr. Fyffe, a senior research scientist at Kessler Foundation's Centers for Spinal Cord Injury and Outcomes & Assessment Research. She continued, "We demonstrated that convergent and known-groups validity support the use of these instruments for clinical and research applications in community-dwelling individuals. This is great news, as it confirms that SCI-FI is a useful and accurate evaluation tool that can help us identify how to provide the best care for people with spinal cord injury."
Funding sources: National Institute on Disability, Independent Living, and Rehabilitation Research (NIDILRR): 90DPTB0003 (Kessler Foundation)
About the Spinal Cord Injury Model System: The Spinal Cord Injury Model Systems (SCIMS) are specialized programs of care in spinal cord injury that gather information and conduct research with the goal of improving long-term functional, vocational, cognitive, and quality-of-life outcomes for individuals with spinal cord injury. Funded by the National Institute on Disability Independent Living and Rehabilitation Research, the 2016-2021 grant cycle comprises 14 SCIMS grantees. Each grantee contributes patient records to a national database, maintained by the National SCI Statistical Center, which tracks the long-term consequences of SCI and conducts research in the areas of medical rehabilitation, health and wellness, technology, service delivery, short- and long-term interventions, and systems research. Each SCI Model System is charged with disseminating information and research findings to patients, family members, health care providers, educators, policymakers, and the general public.
About Kessler Foundation: Kessler Foundation, a major nonprofit organization in the field of disability, is a global leader in rehabilitation research that seeks to improve cognition, mobility, and long-term outcomes, including employment, for people with neurological disabilities caused by diseases and injuries of the brain and spinal cord. Kessler Foundation leads the nation in funding innovative programs that expand opportunities for employment for people with disabilities.
For more information, or to interview an expert, contact Carolann Murphy:
973.324.8382
CMurphy@KesslerFoundation.org