Members of every age group surpassed their pre-pandemic and historic employment-to-population ratio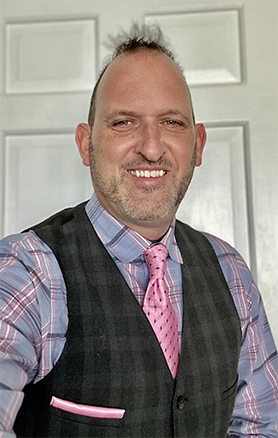 East Hanover, NJ – September 27, 2023 – While members of every age group with disabilities have surpassed their pre-pandemic and historic employment highs, young adult workers with disabilities ages 25-34 have tipped the scales more compared to their older and younger counterparts. That's according to panelists at last Friday's nTIDE Deeper Dive Lunch & Learn Webinar where nTIDE experts shared results from an in-depth University of New Hampshire research study.
The analysis took a closer look at trends in the employment-to-population ratio among people with disabilities within age subgroups identified by the U.S. Bureau of Labor Statistics (BLS). Speakers also discussed the need for states to explore innovative practices, enhance collaborations among partners, and adopt inclusive approaches to better support individuals with disabilities in their transition to employment.
nTIDE Deeper Dive Lunch & Learn Webinar is presented by University of New Hampshire's Institute on Disability (UNH-IOD). The September 22, 2023 webinar can be accessed at ResearchonDisability.org/nTIDE
"Our analysis showed that individuals ages 25-34 achieved an impressive 49.0 percent employment-to-population ratio in the first full year since lockdown. This is a much higher number compared to the 35.8 percent overall employment-to-population ratio of all workers with disabilities," explained Andrew Houtenville, PhD, professor of economics at UNH and research director of the IOD.
The monthly employment-to-population ratio, a key indicator, reflects the number of people in a population who are working, relative to the total number of people in that population. A 12-month average of this indicator is used to boost statistical precision. The 12-month period of April in one year to March in the next year is used to help examine employment trends before and after the COVID-19 pandemic lockdown recession.
Closely following were members of the 35-44 age group, who reached a peak employment-to-population ratio of 43.1 percent, which was also higher than the overall population and increasing substantially. This group's employment-to-population ratio, which did not dip as deeply during the pandemic, recovered more slowly than the other groups. "The slower-to-recover groups may reflect a higher prevalence of women who did not return to their jobs because one parent had to stay home with when their children couldn't attend school from September 2020 to September 2021," posited Dr. Houtenville.
Workers with disabilities in the youngest 16-23 age group reached a 35.0 percent employment-to-population ratio, which mirrors the overall disability employment ratio. This group felt the greatest impact during the pandemic and its subsequent lockdown. "Employment for youth and young adults took more of a hit, which is consistent with the idea that during this timeframe entry level jobs were scarce, no new positions were being offered, plus businesses were scrambling to access supplies, personal protective equipment, and imposing social distancing policies," claimed Dr. Houtenville. Finally, the 55-64 age group's employment-to-population ratio only reached 27.5 percent. "As we get older, more disabilities may occur," he added.
Dr. Houtenville also explored the impact of COVID-19 on the increased prevalence of cognitive difficulty reported by all age groups, but especially youth and young adults "There's reason to believe individuals in the 16-24 age group would have a rise in cognitive difficulty because of the rise of anxiety disorders, dislocation of youth during the pandemic, and the stresses related to transitioning between high school and college or college to full-time work."
During last Friday's nTIDE Deeper Dive, guest speaker Andrew Karhan, project director at San Diego State University's Research Foundation-Interwork Institute (SDSURF-II) shared best practices for improving employment outcomes for youth and adults with disabilities. Karhan also works with the Center for Advancing Policy on Employment for Youth (CAPE-Youth) in a cooperative agreement funded by the U.S. Office of Disability Employment Policy (ODEP) for SDSURF-II, in partnership with the Council of State Governments (CSG), and Cornell University's Yang-Tan Institute. CAPE-Youth conducts research on policy and practice, develops strategic partnerships, shares best practices, and helps states identify opportunities for new programs and services. "By helping states build capacity in their youth service delivery and workforce systems, we can improve employment outcomes for youth and young adults with disabilities," asserted Karhan. Below are suggestions condensed from his presentation.
Unlock the potential of Title I programs in the workforce system to help individuals with disabilities gain employment. While these programs primarily focus on serving youth and young adults, they can play an increased role in supporting better employment and economic outcomes for this population youth and young adults with disabilities.
 
Leverage other federal initiatives and opportunities available to state workforce agencies, such as the Equitable Transition Model Demonstration. This initiative aims to create more equitable access to transition and employment services for individuals with disabilities and encourages collaboration among state and local partners.
 
Review Disability Innovation Fund projects funded through the Rehabilitation Services Administration. These provide opportunities for states to enhance collaboration among partners in vocational rehabilitation, mental health, disability, and workforce systems. Blended service approaches have dedicated resources and support for individuals with disabilities and some have made significant strides in areas such as career pathways, sub-minimum wage reduction, and  mental health support for participants and their families.
 
Broaden financial literacy tools and resources and enhance existing models to reach marginalized youth and young adults. Partner with banks and state agenciesto address financial literacy and empowerment.
 
Hire diverse and culturally competent staff within these systems to support individuals effectively. It is important to note that cultural competency is an ongoing journey, not a destination, and requires continuous conversations and structural changes within our systems.
For more information on CAPE-Youth work or research initiatives, visit capeyouth.org
Note on Data Collection and Language
When presenting information about disabilities, nTIDE employs the terminology found in the survey that serves as the basis for BLS data, known as the Current Population Survey (CPS).
Live Webinar on Disability and Employment
In conjunction with each nTIDE report, experts host a 12:00 PM – 1:00 PM (ET) Lunch & Learn Webinar via Zoom featuring in-depth analyses, guest speakers, and news updates from the field. Webinars include invited panelists who discuss current disability-related findings and events. On October 6, 2003 Leslie Jones, executive director and Dalias Sakas, director of music studies, of The Filomen M. D'Agostino Greenberg Music School, which fosters education, access ad inclusion for people of all ages with vision loss, joins John O'Neill, PhD, director of the Center for Employment and Disability Research at the Foundation, Dr. Houtenville, and Denise Rozell, policy strategist director of policy innovation at the Association of University Centers on Disabilities (AUCD). All are welcome to attend our live Lunch & Learn Webinars or visit the nTIDE archives at: ResearchonDisability.org/nTIDE.
About nTIDE Updates
National Trends in Disability Employment (nTIDE) is a joint project of Kessler Foundation and the University of New Hampshire Institute on Disability. The nTIDE team closely monitors the job numbers, issuing semi-monthly reports that track the impact of economic shifts on employment for people with and without disabilities. As the effect of the COVID-19 pandemic continues to wane and inflation persistently rises, the nTIDE team has superseded its mid-month COVID Update to a "Deeper Dive" into the BLS data for people with disabilities.
About the Institute on Disability at the University of New Hampshire
The Institute on Disability at the University of New Hampshire was established in 1987 to provide a university-based focus for the improvement of knowledge, policies, and practices related to the lives of persons with disabilities and their families. For information on the Institute's NIDILRR-funded Rehabilitation Research and Training Center on Disability Statistics and Demographics (StatsRRTC), visit ResearchOnDisability.org
About Kessler Foundation
Kessler Foundation, a major nonprofit organization in the field of disability, is a global leader in rehabilitation research. Our scientists seek to improve cognition, mobility, and long-term outcomes, including employment, for adults and children with neurological and developmental disabilities of the brain and spinal cord including traumatic brain injury, spinal cord injury, stroke, multiple sclerosis, and autism. Kessler Foundation also leads the nation in funding innovative programs that expand opportunities for employment for people with disabilities.