NJ Students Learn to "ThinkFirst" and Earn Awards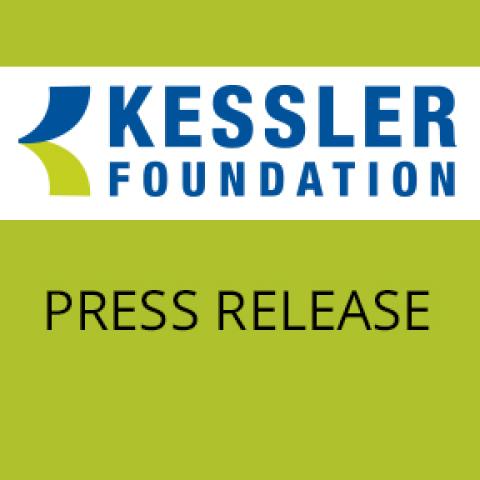 2012-07-02 15:23:00 FOR IMMEDIATE RELEASE
WEST ORANGE, N.J.—Kessler Foundation announced the winners of its annual ThinkFirst contest from schools around NJ for the 2012 academic year. In 2012, the Kessler Foundation-sponsored NJ chapter of ThinkFirst—a national injury prevention program—reached 6,445 students.  For more than two decades, ThinkFirst has educated students, from kindergarten through high school, on simple safety practices to avoid brain injury and spinal cord injury (SCI) and the consequences of such injuries.
Rodger DeRose, president and chief executive officer of Kessler Foundation, explained, "At Kessler Foundation, our rehabilitation research improves patient care and gets people with disabilities back into the community, but we recognize that the most important aspect is prevention. What better way to start than by teaching youngsters how to protect their head and spine?"
Students through junior high school create posters while high school students take a test to assess the lessons that they learned from ThinkFirst. Reviewed by an internal committee, one winner from each school was chosen to receive a $100 prize. Judging is held Right before Memorial Day, the weekend with the highest rate of SCI in NJ, often caused by failure to wear a seatbelt and diving into shallow water. The posters were hung at Kessler Institute for Rehabilitation so staff, patients and care givers could vote for their favorite. In a tie, two students received a grand prize of an additional $100.
Grand Prize Winners:
Ly'Anna Mohammed, Grade 5, Clifton Elementary School No. 1
Vincent Serriano, Grade 1, Walnut Avenue Elementary School in Cranford, NJ
Overall Winners:
Brianna Berry, Grade 5, Clifton Elementary School No. 15
Mark Boulanger, Grade 12, Arthur L. Johnson High School in Clark, NJ
Jessica Bracken, Grade 3, Clifton Elementary School No. 16
Cassie D'Anton, Grade 6, Grover Cleveland Middle School in Caldwell, NJ
Brianna Davis, Grade 4, Mawbey Street Elementary School in Woodbridge, NJ
Nicole DeAssis, Grade 7, Washington School in Kearny, NJ
Alexgender Ellias, Grade 4, Cheesequake Elementary School in Matawan, NJ
Zehava Grunwald, Grade 5, Yeshiva Ktana of Passaic Boys
Angelina Marek, Grade 3, Memorial Elementary School in Laurence Harbor, NJ
Rosemary Moss, Grade 3, Lester C. Noecker in Roseland, NJ
Angel Rodriguez, Grade 6, Garfield Elementary School in Kearny, NJ
Jake Savastano, Grade 5, Alan B. Shepard Elementary in Old Bridge, NJ
Bella Serillo, Grade 4, Salem Drive School in Whippany, NJ
Anjali Shah, Grade 4, Beatrice Gilmore School in Woodland Park, NJ
John Carlos Solis, Kindergarten, Paterson Elementary School No. 24
Adriana Strama, Grade 11, Belleville High School
Michelle Urrego, Grade 4, Clifton Elementary School No. 11
Nelson Yang, Grade 9, North Plainfield High School
Nicolette Zika, Grade 3, Lincoln School in Kearny, NJ 
"I want to thank the parents for supporting their children as well as the teachers, principals, and school nurses for having ThinkFirst in their schools. We know how precious time in the classroom is and that's why we really try to make our time count," said Sandy DeLeon, MSN, director of the NJ ThinkFirst chapter. "One of the latest messages we have incorporated is no cell phones in the car and no texting while driving. And some of the posters reflect these messages, which shows that the lessons are effective. These youngsters—third graders, fourth graders, and even kindergarteners—are now reminding adults, including their parents, to practice these safe behaviors."
ThinkFirst educates young people about the importance of wearing seatbelts and helmets, looking both ways when crossing, and the dangers of texting while driving, driving while intoxicated, and diving into water that is less than 8 feet deep. Failure to remember these tips can result in serious disabilities caused by traumatic brain injury or spinal cord injury. The program also features Voices for Injury Prevention (VIPs), survivors of SCI, who share their stories of how they were injured, what it's like to live with a disability, and how they wish they had taken a second to 'think first'.
In the 21 years that Kessler Foundation has sponsored ThinkFirst in NJ, more than 300,000 students have learned the dangers of engaging in risky behaviors and how to avoid injury. The 2012 program was also received support from Kessler Institute for Rehabilitation and the Kreitman family.
About Kessler Foundation
Kessler Foundation, one of the largest public charity in the field of disability, conducts rehabilitation research in mobility and cognition that advances the care of people with multiple sclerosis, brain injury, stroke and spinal cord injury. Kessler Foundation is one of six centers in the U.S. to have NIDRR-funded model systems for traumatic brain injury and spinal cord injury. Kessler Foundation Program Center fosters new approaches to the persistently high rates of unemployment among people disabled by injury or disease. Find us at KesslerFoundation.org and on Facebook, Twitter and YouTube.
###
Contacts:
Lauren Scrivo, 973.324.8384, 973.768.6583 - c, LScrivo@KesslerFoundation.org
Carolann Murphy, 973.324.8382, CMurphy@KesslerFoundation.org