Kessler Foundation researchers identify benefits of interpersonal emotion regulation for countering depression in multiple sclerosis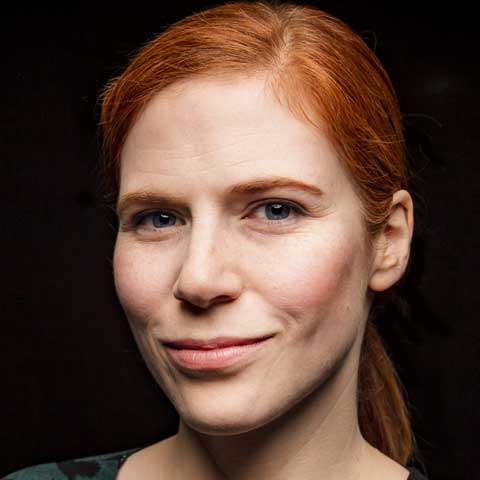 Interpersonal emotion regulation emerges as a low cost, accessible way to leverage the benefits of social supports in individuals with multiple sclerosis, in prospective, controlled randomized clinical trial
EAST HANOVER, NJ. April 28, 2022.Kessler Foundation researchers have demonstrated the efficacy of a six-week interpersonal emotion regulation (IER) intervention for addressing the depression often experienced by individuals with multiple sclerosis (MS). The open access article, "Improving mental health in multiple sclerosis with an interpersonal emotion regulation intervention: A prospective randomized controlled trial" (DOI: 10.1016/j.msard.2022.103643 ) was epublished on January 30, 2022, by Multiple Sclerosis and Related Disorders.
This study, the first to provide Class 1 evidence of IER's efficacy in the MS population, is an important step in addressing psychological comorbidities. The authors are Katie Lancaster, PhD, Sarah J. Thomson, PhD, Nancy Chiaravalloti, PhD, and Helen M. Genova, PhD, of Kessler Foundation. Link: https://tinyurl.com/u5asjkac
"Although most people are unfamiliar with the term 'interpersonal emotion regulation,' they are likely to use this strategy on a daily basis," explained lead author Dr. Lancaster. "IER refers to the act of managing emotions by turning towards others. For example, if I'm upset, I could deal with that emotion independently by journaling or going for a run. Alternatively, I could use interpersonalstrategies to improve my emotional state - e.g., venting to a loved one, asking for a hug, or distracting myself via a social event – some of the seemingly endless number of ways that we can manage emotions by leveraging our social connections."
"Prior research has shown that these IER strategies are very powerful," Dr. Lancaster added. "For instance, people who favor using IER strategies tend to be happier and have better physical health. And since these strategies are free and simple to use, we decided to design an intervention focused around using IER to improve mental health. We chose to test the intervention in people with MS."
More than a third of people with MS have significant levels of depression and anxiety, which adversely affect daily life activities. These mental health issues tend to worsen over time, complicating the long-term treatment needed for this chronic neurological condition, according to Dr. Lancaster. "Given the scope of mental health issues in this population, researching effective interventions like IER that are low cost and accessible is a priority," she said.
For the current study, the researchers randomly assigned a sample of individuals with MS to either the treatment or control groups. Participants in the treatment group worked with a trained interventionist to identify and implement personalized IER strategies over the course of six weeks. The control group met with the interventionist on the same schedule but did not modify the strategies that they typically used to regulate their emotions. Measured outcomes were depression, stress, quality of life, and self-reported social support. At follow up, depression levels had significantly decreased in the IER intervention group, while depression levels in the control group remained unchanged over the course of the study.
"Our results show that as a low cost, easily implemented intervention that can be tailored to the individual, IER can add an important dimension to conventional mental health therapies," Dr. Lancaster summarized. "There are implications for other populations, as well. Because this IER intervention targets the basic mental process of emotion regulation, it has the potential to improve well-being in other conditions characterized by emotion dysregulation."
Funding: New Jersey Health Foundation (PC 8-19)
Learn more about ongoing studies for MS and other conditions at Join Our Research Studies | Kessler Foundation. Inquire about research participation at: ResearchStudies@kesslerfoundation.org
About Kessler Foundation
Kessler Foundation, a major nonprofit organization in the field of disability, is a global leader in rehabilitation research that seeks to improve cognition, mobility, and long-term outcomes, including employment, for people with neurological disabilities caused by diseases and injuries of the brain and spinal cord. Kessler Foundation leads the nation in funding innovative programs that expand opportunities for employment for people with disabilities.
Press contacts
Deb Hauss, senior staff writer, 973.324.8372, Dhauss@KesslerFoundation.org
Carolann Murphy, senior medical writer,973.324.8382, CMurphy@KesslerFoundation.org
Stay Connected with Kessler Foundation
Twitter | Facebook | YouTube | Instagram | iTunes & SoundCloud