Kessler Foundation Invites Americans with Disabilities to Share Their Abilities for National Disability Awareness Month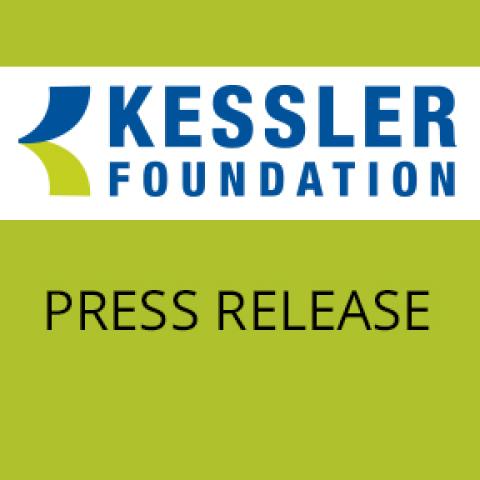 2011-12-12 14:13:28 FOR IMMEDIATE RELEASE
WEST ORANGE, N.J. — Fifty four million Americans live with a disability, representing the largest minority group in the U.S. In recognition of October as National Disability Employment Awareness Month, Kessler Foundation encourages everyone, especially people with disabilities, to share the abilities that they discovered. 
"Everyone has limitations to overcome. To do so, they find new abilities. People with disabilities are no different," said Rodger DeRose, President and CEO of Kessler Foundation. "Too often, however, society focuses on disabilities  rather than abilities.  We're offering an inclusive forum where people can highlight their abilities and encourage others to see beyond their disabilities. The goal is to connect people--with and without disabilities—to share their common experiences in overcoming limitations."
We invite people to share their stories on the Kessler Foundation Facebook page (www.facebook.com/KesslerFoundation). Actor Daryl "Chill" Mitchell, for example, found new abilities after a motorcycle accident left him paralyzed from the waist down. He expanded his career beyond film acting (House Party and Galaxy Quest) and TV (Veronica's Closet and The John Larroquette Show,) to include directing and producing credits. In 2010, he won the Image Award for Best Actor in a comedic series for his starring role in Brothers.
As a disability advocate, Mitchell works closely with Kessler Foundation to increase awareness of the abilities of people with disabilities. He also founded the Daryl Mitchell Foundation to help minority individuals with spinal cord injury.
Mitchell's story will soon be heard via public service announcements on radio and TV stations nationwide. The PSAs and more information about the forum and how Kessler Foundation supports the abilities of people with disabilities are available at www.KesslerFoundation.org and www.facebook.com/KesslerFoundation.   
About Kessler Foundation
Kessler Foundation is the largest public charity in the field of disability.  Kessler Foundation Research Center advances care through rehabilitation research in its seven specialized laboratories under the leadership of noted research directors. Research focuses on improving function and quality of life for persons with injuries of the spinal cord and brain, stroke, multiple sclerosis, and other chronic neurological conditions. Kessler Foundation Program Center fosters new approaches to the persistently high rates of unemployment among people disabled by injury or disease. Targeted grant making funds promising programs across the nation. Veterans of Iraq and Afghanistan, people recovering from catastrophic injuries and stroke, and young adults striving for independence are among the thousands of people finding jobs and training for careers as a result of the commitment of Kessler Foundation.
Find us at http://www.kesslerfoundation.org/
Like us at http://www.facebook.com/KesslerFoundation
Follow us @KesslerFound http://twitter.com/#!/KesslerFound
###
Kessler Foundation Contacts:
Lauren Scrivo
973.324.8384
lscrivo@KesslerFoundation.org 
Carolann Murphy, PA
973.324.8382
cmurphy@KesslerFoundation.org