Kessler Foundation Awards $425,000 Grant to University of Alaska Disability Employment Initiative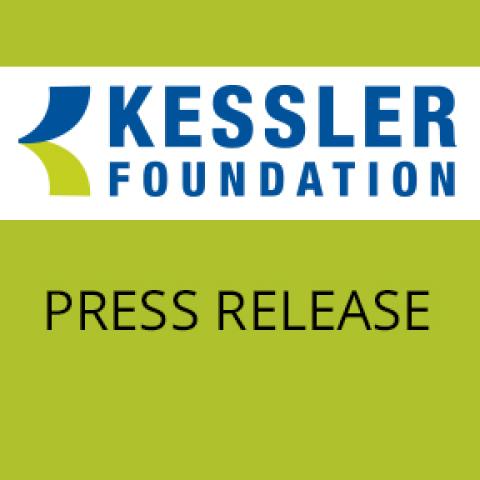 2012-01-22 14:29:44 FOR IMMEDIATE RELEASE
WEST ORANGE, N.J.—Kessler Foundation awarded a $425,000 Signature Employment Grant to the Center for Human Development (CHD) at the University of Alaska-Anchorage to advance employment opportunities for people with disability caused by traumatic brain injury. This Signature Grant is part of the more than $2.7 million in grants awarded by the Foundation in 2011 to benefit people with disabilities. This is the first year that eligibility for the Foundation's Signature grants expanded from New Jersey to organizations across the U.S.
The grant funds a self-employment initiative for working age adults with brain injury, and the development of an integrated support system for the self employed within Alaska's statewide employment services. Individuals with brain injury will be introduced to self employment as an option, learn about entrepreneurship, and be guided by mentors in the development of business plans. The University will collaborate with the Alaska Brain Injury Network, the State of Alaska Division of Vocational Rehabilitation, and the Governor's Council on Disabilities and Special Education. 
"At Kessler Foundation, we support programs that provide alternatives for traditional employment for individuals with disabilities," said Rodger DeRose, president and chief executive officer of Kessler Foundation. "People who have the drive and commitment to launch their own businesses can be very successful. These opportunities define the American dream and should be available to Americans with disabilities."
The Foundation's grant will further the involvement of the University's CHD in self-employment projects and expand efforts to include jobseekers with disabilities. To monitor the program's effectiveness, the University will conduct research to determine the success of self-employment as a viable alternative to traditional employment, and whether adaptations are needed to improve outcomes.
Awarded yearly, Kessler Foundation's two-year Signature Employment Grants fund pilot initiatives, demonstration projects or social ventures that lead to the generation of new ideas to solve the high unemployment and underemployment of individuals with disabilities. According to the 2010 Kessler Foundation/NOD Survey of Employment of Americans with Disabilities, only 21 percent are employed.
About Kessler Foundation
Kessler Foundation is the largest public charity in the field of disability. Kessler Foundation Research Center advances care through rehabilitation research to improve quality of life for persons with spinal cord and brain injury, stroke, multiple sclerosis, and other neurological conditions. Kessler Foundation Program Center fosters new approaches to the persistently high rates of unemployment among people with disabilities across the nation. Since its inception in 2005, the Program Center has distributed more than $20 million in employment projects for individuals with disabilities.
Find us at KesslerFoundation.org and on Facebook, Twitter, and YouTube.
###
Contacts:
Carolann Murphy, 973.324.8382, CMurphy@KesslerFoundation.org
Lauren Scrivo, 973.324.8384, 973.768.6583, LScrivo@KesslerFoundation.org