Kessler Foundation Awards $350,000 to Employment Initiative of Brain Injury Association of Florida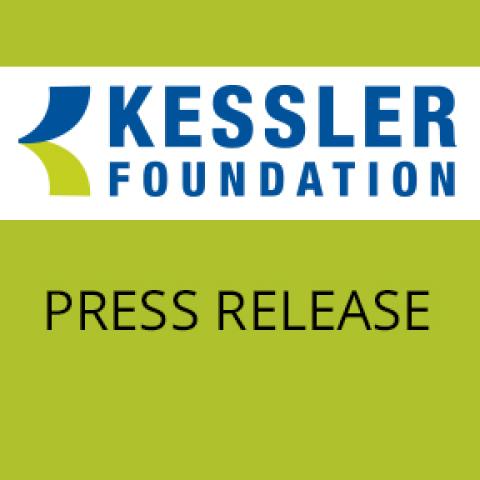 2012-01-22 14:21:35 FOR IMMEDIATE RELEASE
WEST ORANGE, N.J.—Kessler Foundation awarded a $350,000 Signature Employment Grant to the Brain Injury Association of Florida, Inc. (BIAF) to advance employment opportunities for individuals with traumatic brain injury (TBI). This is the first year that eligibility for the signature grants expanded from N.J. to organizations across the U.S. This Signature Grant is part of the more than $2.7 million in grants awarded by the Foundation in 2011 to benefit people with disabilities.
The grant will support the statewide Project RESULTS (Realistic Employment Strategies, Ultimate Long Term Success). Project RESULTS has a record of markedly improving employment rates for individuals with TBI. Previous pilot programs boosted employment from 19.5 percent to 77 percent.
This Signature Grant will help leverage the initial gains into lasting results. Partners include Florida's Department of Vocational Rehabilitation and the Department of Health, as well as workforce innovation agencies and veterans' services like Army OneSource.
"Kessler Foundation supports programs that combat the strikingly low employment rate for individuals with disabilities," said Rodger DeRose, president and CEO of Kessler Foundation. "While short-term solutions are important, we need to achieve long-term results. BIAF has clearly shown that with careful planning and collaboration, more people with disabilities can achieve meaningful long-term employment."
Project RESULTS utilizes Community Advocacy Teams made up of jobseekers, their family members, and agency employees. For the two-year grant, Project RESULTS aims to form 20 such teams, with the goal of positive employment outcomes for 27 individuals.
Kessler Foundation's two-year Signature Employment Grants fund pilot initiatives, demonstration projects or social ventures that lead to the generation of new ideas to solve the high unemployment and underemployment of individuals with disabilities. The next deadline for applications is Feb. 3, 2012.
About Kessler Foundation
Kessler Foundation is the largest public charity in the field of disability. Kessler Foundation Research Center advances care through rehabilitation research to improve quality of life for persons with spinal cord and brain injury, stroke, multiple sclerosis, and other neurological conditions. Kessler Foundation Program Center fosters new approaches to the persistently high rates of unemployment among people with disabilities across the nation.  
Find us at KesslerFoundation.org and on Facebook, Twitter, and YouTube.
###
Contact:
Carolann Murphy, 973.324.8382, CMurphy@KesslerFoundation.org
Lauren Scrivo, 973.324.8384, 973.768.6583, LScrivo@KesslerFoundation.org