Kessler Foundation and Heldrich Center Issue Brief on Strategies for Hiring Employees with Disabilities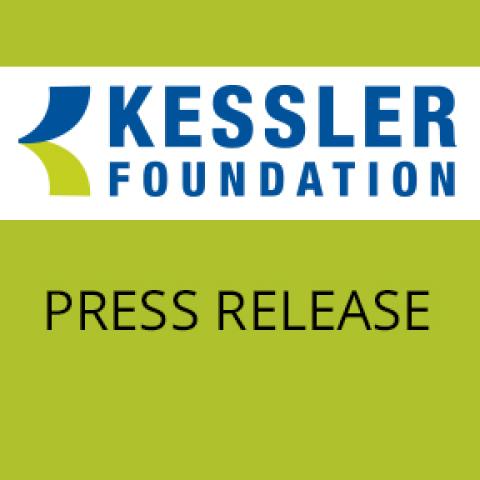 2012-07-26 12:41:31 FOR IMMEDIATE RELEASE
West Orange, NJ. July 26, 2012. For the 22nd anniversary of the Americans with Disabilities Act, Kessler Foundation and the Heldrich Center for Workforce Development released a new research brief on disability employment. "Strategies to Support Employer-Driven Initiatives to Recruit and Retain Employees with Disabilities" explores a growing trend among employers to establish initiatives to increase the participation of workers with disabilities in their workplaces. Authors are Elaine Katz, MS, CCC-SLP of Kessler Foundation, Meg O'Connell of the National Organization on Disability (NOD), and Robert Nicholas, PhD, of the Heldrich Center.  
These initiatives involve partnerships with local workforce and disability service organizations. Coordinated by a single agency (or small number of agencies), employers gain access to assistance and support services for recruitment, training, and job retention for employees with disabilities. This new brief, one in a series on disability and employment, examines the successful partnership initiatives that have enabled employers to hire people with disabilities.  "These initiatives are resulting in integrated workforces where people with and without disabilities work side by side," said Katz, "and employers are reporting benefits in their workplaces and to their bottom lines."  
The brief profiles the following successful disability employment initiatives:
Walgreens Distribution Centers, which exceeded its target of hiring 30% of its Anderson, NC center's workforce through a partnership with disability service providers, and found that efficacy increased by 20%.
The NOD's Bridges to Business program, which helped Lowe's establish a successful and sustainable hiring initiative for its distribution centers.
The Connecticut Bureau of Rehabilitation Services' Industry-Specific Training and Placement Program, which provided grants to five community rehabilitation providers to partner with major employers, eg, Lowe's, HomeGoods, Mohegan Sun Casino, CVS and Walgreens.
Wal-Mart's partnership with Project SEARCH, a school-to-work transition program, provides real-life work experiences that help young adults with disabilities explore careers and sample jobs that suit their skills and interests. Wal-Mart was the first to license Project SEARCH for distribution centers. Project SEARCH's host employers also include banking, hospitals, and government agencies.
Reddwerks, a software company based in Austin, Texas, which responded to the needs created by disability employment initiatives. Reddwerks' disability-friendly distribution management systems software has enabled employers to expand their pool of job candidates with disabilities.
Tailoring disability employment initiatives helps businesses identify workers with the skills needed to fill new employment opportunities.  The brief also examines how state officials, local service and support agencies, and employers can foster continued growth of initiatives that meet workforce needs while providing jobs for people with disabilities.
About the Heldrich Center
The John J. Heldrich Center for Workforce Development, based at the Edward Bloustein Center for Public Planning and Policy at Rutgers University, is a dynamic research and policy center devoted to strengthening the nation's workforce. It is one of the nation's leading university-based centers devoted to helping America's workers and employers respond to a rapidly changing 21st  century economy.  http://www.heldrich.rutgers.edu/
About Kessler Foundation                                                            
Kessler Foundation is one of the largest public charities in the field of disability. Kessler Foundation Research Center focuses on improving function and quality of life for persons with injuries of the spinal cord and brain, stroke, multiple sclerosis, and other chronic neurological conditions. Kessler Foundation Program Center fosters new approaches to the persistently high rates of unemployment among people disabled by injury or disease. Targeted grant-making funds promising programs across the nation. Veterans of Iraq and Afghanistan, people recovering from catastrophic injuries and stroke, and young adults striving for independence are among the thousands of people finding jobs and training for careers as a result of the commitment of Kessler Foundation.
Find us at KesslerFoundation.org
Like us at http://www.facebook.com/KesslerFoundation
Follow us @KesslerFound http://twitter.com/#!/KesslerFound
Carolann Murphy, PA 973-324-8382; Cmurphy@KesslerFoundation.org
Lauren Scrivo; 973-324-8384; LScrivo@KesslerFoundation.org