Kessler Foundation Among NJBIZ's 2017 Best Places to Work in New Jersey for 6th Consecutive Year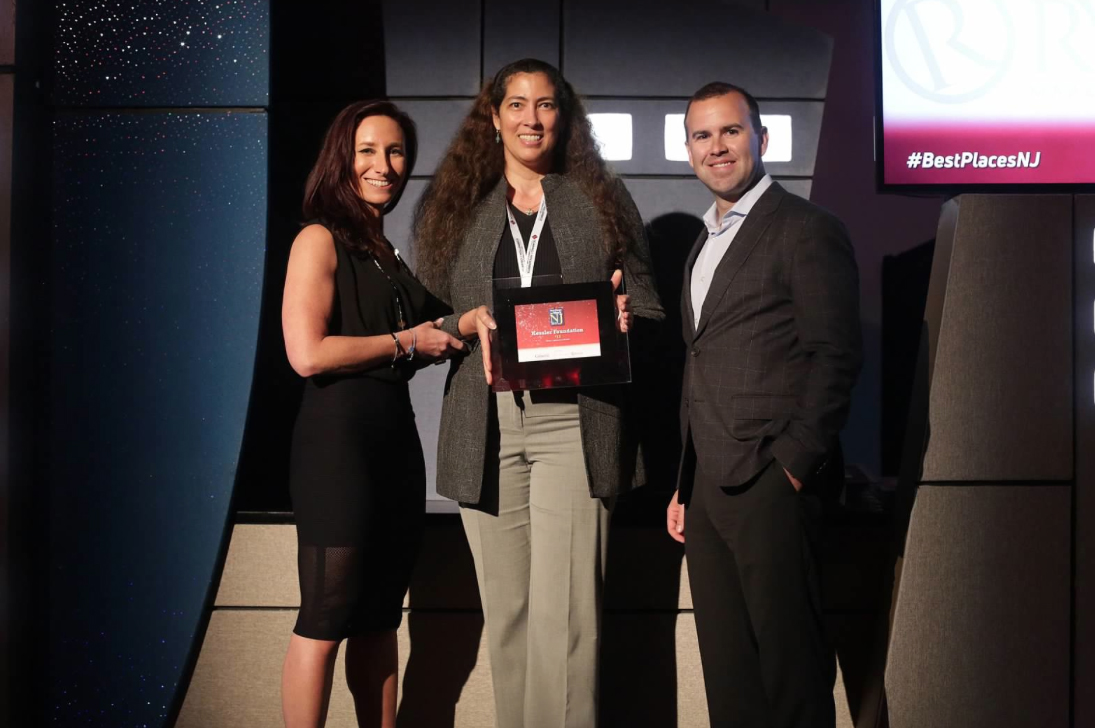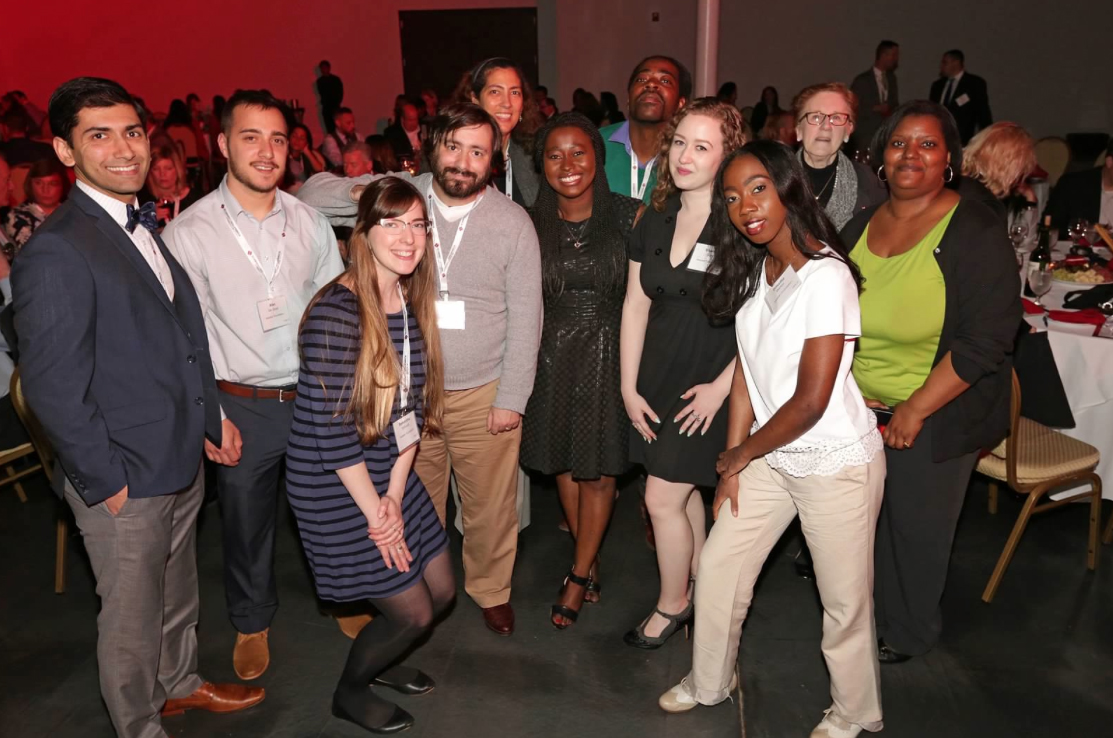 Kessler Foundation Among NJBIZ's 2017 Best Places to Work in New Jersey for 6th Consecutive Year
EAST HANOVER, NJ – (May 15, 2017) – Kessler Foundation, a major nonprofit organization in the field of disability, has once again been named one of NJBIZ's 2017 Best Places to Work in New Jersey –  moving up 22 spots, from #35 to #13. For the 6th consecutive year, the Foundation is recognized under the small to medium-sized organization category, 15 to 249 employees.
"We are once again incredibly honored to be named a 'Best Place to Work in NJ'. Leapfrogging 22 spots from last year's ranking confirms our commitment to our company culture and workplace environment," said Rodger DeRose, president and chief executive officer of Kessler Foundation. "Underlying our success is the collective enthusiasm for our mission to improve the quality of life for people with disabilities. Because of our talented and dedicated employees, we are changing lives every day, and that alone is worth celebrating."
The award program identifies and honors the state's top employers that show dedication to their employees' professional and personal development – evaluating areas, such as leadership, diversity, perks and programs, community and environmental impact, and compensation. This year's rankings were unveiled at the annual reception and ceremony held Wednesday, April 26, at iPlay America's Event Center in Freehold, NJ.
Raza Husain, biomedical engineer, attended the NJ Biz's ceremony for the Best Places to Work in NJ. "I was very fortunate to have the opportunity to represent Kessler Foundation, my research group and all the study volunteers who help us to achieve our goals," said Husain. "This recognition validates the dedication of everyone in our organization, from our executive leadership down, and I hope that we are able to improve our ranking even more next year."
The awards program, created in 2005, analyzes companies from across the state then enters qualifying candidates into a two-part process to determine the final rankings. The 2017 preliminary registration and survey, as well as the accrued data, was managed and examined by Best Companies Group (BCG). This year, surveys' found that 93 percent of employees said Kessler Foundation is a great place to work.
Kessler Foundation is also nominated for two Fortune magazine - Great Place to Work® 2017 awards, Best Workplaces for Recent College Graduates and Best Workplaces for Millennials, which will be announced in June.
For a full Great Place to Work Kessler Foundation review, please visit: http://reviews.greatplacetowork.com/kessler-foundation. For more information on the program and/or to see the full list of 2017 Best Places to Work in New Jersey winners, please visit: http://www.njbiz.com/section/best-places-to-work-NJ.
About Kessler Foundation:
Kessler Foundation, a major nonprofit organization in the field of disability, is a global leader in rehabilitation research that seeks to improve cognition, mobility, and long-term outcomes -- including employment -- for people with neurological disabilities caused by diseases and injuries of the brain and spinal cord. Kessler Foundation also leads the nation in funding innovative programs that expand employment opportunities for people with disabilities.
Keep in Touch:
For more information, please visit KesslerFoundation.org. To keep up with our activities, follow us on Facebook www.facebook.com/KesslerFoundation, Twitter at twitter.com/KesslerFdn, and Instagram @KesslerFdn. Watch our videos on YouTube at www.youtube.com/user/KesslerFoundation, and listen to our podcasts on iTunes and SoundCloud www.soundcloud.com/kesslerfoundation.
 Contact:
Carolann Murphy, 973.324.8382, CMurphy@KesslerFoundation.org
 Laura Viglione, 973.323.3675, LViglione@KesslerFoundation.org