JVS Presents Kessler Foundation with Community Partner Award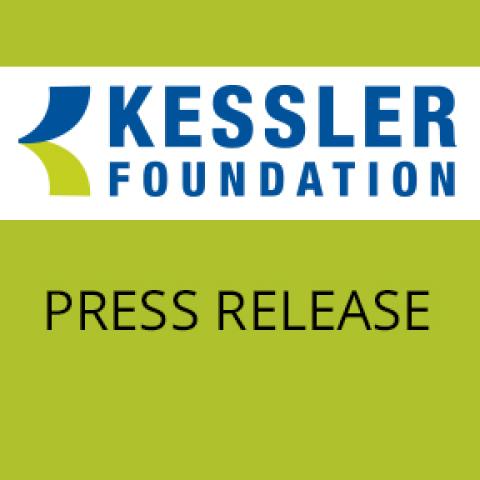 2014-05-13 16:20:01 FOR IMMEDIATE RELEASE
WEST ORANGE, N.J.—On May 12, JVS (Jewish Vocational Service) Metrowest presented Kessler Foundation with the JVS Community Partner Award for the Foundation's long support of employment initiatives for people with disabilities.
"Kessler Foundation is proud to have a long-standing partnership with JVS that continues to evolve," said Elaine E. Katz, senior vice president of Grants & Communications at the Foundation. "With the commitment and dedication of JVS, more individuals with disabilities are enhancing their job skills, finding employment and earning a paycheck."
Since 2006, Kessler Foundation has provided more than $220,000 in funding to job training and employment initiatives for people with disabilities. Having supported the Career Camp for Students with Mobility and Cognitive Impairments for two years, 16 students learned retail, bookkeeping, computer technology and administrative job skills to help them transition from school to employment. They also rotated to employers in the community to gain hands-on experience and interact with customers. Kessler Foundation also awarded two grants for JVS's Community Based Assessment and Work Training program to enable JVS staff to identify local employment opportunities for their clients and provide job training, coaching and continued support.
JVS also collaborated with Jewish Employment and Vocational Service (JEVS) of Philadelphia and Tip of the Arrow Foundation on a $400,000 grant awarded by Kessler Foundation to support Project Connect—in which veterans with disabilities gained the job training and supports they needed and were connected to potential employers. Together, the organizations identified skills and interests of each veteran as well as the supports he or she needed to succeed. From 2011 to 2012, 50 veterans found long-term, competitive employment through Project Connect.
Kessler Foundation received the award at the JVS Taste & Toast 75th Anniversary Gala at the Crystal Plaza in Livingston, N.J. Chair of Kessler Foundation's Board of Trustees Liz Lowenstein accepted the award.
CAPTION: Kessler Foundation's President and CEO Rodger DeRose and Chair of the Board of Trustees Liz Lowenstein are photographed with JVS President Sidney Seligman at the JVS Taste & Toast 75th Anniversary celebration. Ms. Lowenstein accepted the JVS Community Partner Award for Kessler Foundation. (Photo credit: Sean Sime Photography)
About Kessler Foundation
Kessler Foundation, a major nonprofit organization in the field of disability, is a global leader in rehabilitation research that seeks to improve cognition, mobility and long-term outcomes, including employment, for people with neurological disabilities caused by diseases and injuries of the brain and spinal cord. Kessler Foundation leads the nation in funding innovative programs that expand opportunities for employment for people with disabilities. For more information, visit KesslerFoundation.org.
###
Contacts:
Lauren Scrivo, 973.324.8384, 973.768.6583 - c, LScrivo@KesslerFoundation.org
Carolann Murphy, 973.324.8382, CMurphy@KesslerFoundation.org