On ADA Anniversary, Kessler Foundation Reaffirms Commitment to People with Disabilities through Research and Employment Funding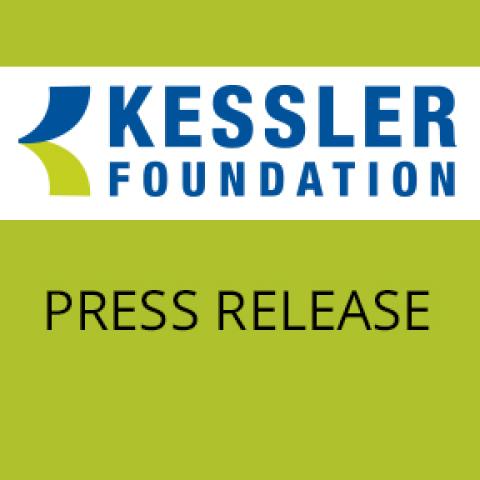 2012-07-26 12:41:06 FOR IMMEDIATE RELEASE
Foundation sponsors ADA Roundtable for CEOs; executives DeRose and Katz issue brief and opinion on increasing participation of people with disabilities in the workplace
JULY 26, 2012, WEST ORANGE, NJ—On the 22nd anniversary of the Americans with Disabilities Act (ADA), Kessler Foundation reaffirms its commitment to changing the lives of Americans with disabilities. On July 26, the Foundation joined other leaders in the field to sponsor the ADA Anniversary Roundtable on Disability Employment, which convened political, business and non-profit leaders on Capitol Hill to discuss ways to bring more people with disabilities into the workplace. Senator Tom Harkin of Iowa, who issued a call to make disability employment a national priority, hosted the breakfast. The report, "Unfinished Business: Making Employment of People with Disabilities a National Priority", was issued by the US Senate Committee for Health, Education, Labor and Pensions, which Harkin chairs.
In attendance at the roundtable were Rodger DeRose, president and chief executive officer of Kessler Foundation, and Elaine Katz, vice president of Grants and Special Initiatives. DeRose's opinion piece, "Disability should not be deterrent to job market," was published on July 19 in The Hill, the congressional daily.  The Foundation also released selected stories gathered during "Only Abilities Matter", the campaign it launched in 2011 to promote disability awareness.
The Foundation issued a brief on disability employment for the ADA anniversary. Katz co-authored the new research brief entitled, "Strategies to Support Employer-Driven Initiatives to Recruit and Retain Employees with Disabilities."  A joint publication of Kessler Foundation and the Heldrich Center for Workforce Development, this brief highlights successful employment strategies of Walgreens, Lowe's, Proctor & Gamble, and Wal-Mart.  Using the partnership model, these major employers expanded hiring of employees with disabilities, maximized workplace accessibility and integrated their workforce while increasing productivity, employee morale and their bottom lines.
This year, Kessler Foundation also expanded its base of support for employment of people with disabilities. The Foundation's Signature Employment grants are now open to organizations and programs across the nation. The first round of major grants totalling $2.7 million are supporting innovative employment programs in Alaska, Massachusetts, Hawaii, Florida and New Jersey.  DeRose explained, "At Kessler Foundation, we understand that restoring function is just the first step.  We're passionate about funding employment initiatives that integrate individuals with disabilities into the workplace where they gain independence and contribute to the economy."
To advance its' cognitive and mobility research, the Foundation will open a state-of-the-art center dedicated to neuroimaging research in 2013. Neuroscientists will utilize the scanner to accelerate the pace of rehabilitation research in stroke, multiple sclerosis and injuries to the brain and spinal cord. The Foundation recently welcomed experts in neural interface technology, vocational research and  translational work in stroke, significantly expanding the capabilities of its Research Center to improve the lives of people with disabilities.
About Kessler Foundation                                                            
Kessler Foundation is one of the largest public charities in the field of disability. Kessler Foundation Research Center focuses on improving function and quality of life for persons with injuries of the spinal cord and brain, stroke, multiple sclerosis, and other chronic neurological conditions. Kessler Foundation Program Center fosters new approaches to the persistently high rates of unemployment among people disabled by injury or disease. Targeted grant-making funds promising programs across the nation. Veterans of Iraq and Afghanistan, people recovering from catastrophic injuries and stroke, and young adults striving for independence are among the thousands of people finding jobs and training for careers as a result of the commitment of Kessler Foundation.
Find us at www.KesslerFoundation.org
Like us at http://www.facebook.com/KesslerFoundation
Follow us @KesslerFound http://twitter.com/#!/KesslerFound
Carolann Murphy, PA 973-324-8382; Cmurphy@KesslerFoundation.org
Lauren Scrivo; 973-324-8384; LScrivo@KesslerFoundation.org