$450,000 Kessler Foundation Grant to Improve Employment Outcomes for People Living with a Disability in Vermont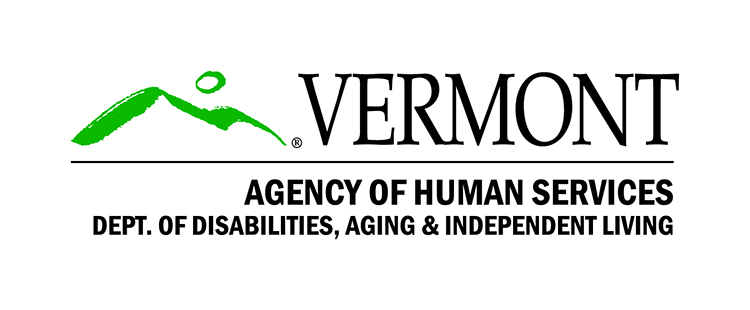 Foundation's Signature Employment Grant given to the State of Vermont's Department of Disabilities, Aging and Independent Living Division of Vocational Rehabilitation for its BOSS (Better Option than Social Security) program to help SSDI and SSI beneficiaries work at self-sustaining levels
East Hanover, NJ – January TK, 2020 – Kessler Foundation has awarded a two-year, $450,000 Signature Employment Grant to the State of Vermont's Department of Disabilities, Aging and Independent Living Division of Vocational Rehabilitation (VR) to support Social Security Disability beneficiaries in increasing their earnings and aid on the transition to better living. VR will implement a combination of interventions, including a modified vocational rehabilitation service package, intensive benefits counseling, and short-term financial support after the cessation of benefits.  
The grant is part of over $2.4 million in grants awarded by Kessler Foundation in 2019 to organizations across the U.S. to support initiatives that create and expand job training and employment opportunities for people with disabilities.
"Job opportunities for people with disabilities have never been greater than they are now," said Elaine E. Katz, MS, CCC-SLP, senior vice president for grants and communications at Kessler Foundation. "A substantial number of SSDI (Social Security Disability Insurance) and SSI (Supplemental Security Income) beneficiaries are not getting the support they need to work. Those who work, do so at a level that is not self-sustaining, relying on a combination of benefits and low earnings. Even with income from both sources, many live in poverty."
Historically, state and federal vocational rehabilitation programs have had limited success in helping SSDI and SSI beneficiaries work at self-sustaining levels. The BOSS (Better Option than Social Security) program will implement a new service package that addresses the challenges deterring beneficiaries who could achieve self-sustaining employment. The program includes a specialized VR service package intended to support higher wage employment; added benefits counseling designed to support beneficiaries during the transition to self-sufficiency; and self-directed financial support at key milestone points to assist the beneficiary in managing the transition to living entirely on earned income.
Department of Disabilities, Aging and Independent Living Commissioner Monica Caserta Hutt states that, "Vermont is honored to receive this grant from the Kessler Foundation. Our state faces significant workforce challenges, and our Division of Vocational Rehabilitation is uniquely suited to lead this important initiative, supporting Vermonters who are living with disabilities and meeting a crucial need for local employers. We are very excited to begin work on the BOSS project."
The BOSS program will be piloted at two sites in Vermont, Burlington and Rutland. It will deploy a specialized team at each site including a full-time vocational rehabilitation counselor, a full-time contracted job placement specialist, and a full time benefits counselor.
About the Department of Disabilities, Aging & Independent Living
Our mission is to make Vermont the best state in which to grow old or to live with a disability - with dignity, respect and independence. For more information visit dail.vermont.gov.
About the Vermont Division of Vocational Rehabilitation
The mission of the Vermont Division of Vocational Rehabilitation is to help Vermonters with disabilities prepare for, obtain, and maintain meaningful employment and to help employers recruit, train, and retain employees with disabilities. DVR is the state/federal public vocational rehabilitation program for the State of Vermont and has been recognized as one of the most innovative vocational rehabilitation programs in the nation especially around services for Social Security disability beneficiaries. For more information, visit vocrehab.vermont.gov.
About Kessler Foundation
Kessler Foundation, a major nonprofit organization in the field of disability, is a global leader in rehabilitation research that seeks to improve cognition, mobility and long-term outcomes, including employment, for people with neurological disabilities caused by diseases and injuries of the brain and spinal cord. Kessler Foundation leads the nation in funding innovative programs that expand opportunities for employment for people with disabilities. For more information, visit KesslerFoundation.org.
Apply Now
Kessler Foundation is accepting applications now for its 2020 grant programs. To learn more and to apply, please visit our website. Signature Employment Grants applications are due February 14, 2020. Community Employment Grants applications are due by April 6, 2020. Inquires accepted for Special Initiative Grants on a rolling basis.
Stay connected
Facebook | Twitter | Instagram | YouTube | SoundCloud
Contact information Kessler Foundation:
Carolann Murphy, PA
973-324-8382
CMurphy@KesslerFoundation.org
Rob Gerth
973-323-3675
RGerth@KesslerFoundation.org