$450,000 Kessler Foundation Grant to Encourage People with Disabilities to Look for Employment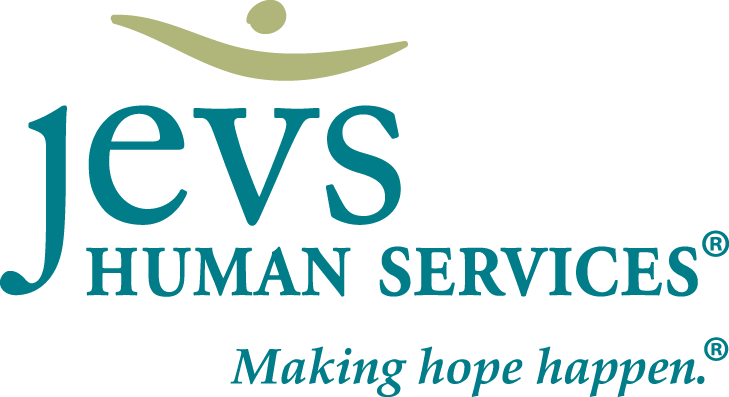 Foundation's Signature Employment Grant given to JEVS Human Services in Philadelphia to launch Road to Employment, motivating people with disabilities to pursue employment, connecting them to support services, and reducing public benefits dependence
East Hanover, NJ – January 21, 2020 – Kessler Foundation has awarded a two-year, $450,000 Signature Employment Grant to JEVS Human Services in Philadelphia, PA to pilot Road to Employment, to test a new mechanism for motivating people with disabilities to pursue employment, connecting them to long-term support services, and reducing public benefits dependence. After the pilot proves the intervention's effectiveness, JEVS Human Services will scale it throughout Pennsylvania's managed care system to maximize its reach.
The grant is part of over $2.4 million in grants awarded by Kessler Foundation in 2019 to organizations across the U.S. to support initiatives that create and expand job training and employment opportunities for people with disabilities.
"JEVS Human Services will develop several interrelated tools to support the project," said Stephanie Koch senior vice president, business development at JEVS Human Services. "This includes a roadmap guiding people with disabilities through the complex consideration of working and receiving public benefit assistance; an interactive app with benefits calculator illustrating the long-term financial impact of multiple employment scenarios based on earnings alongside public benefits; and a training curriculum."
JEVS believes the Road to Employment program will increase the number of people with disabilities who are employed. As a result, participants will experience improved health outcomes and significant monetary gains due to lower health costs and more wages.
"Many people with disabilities do not pursue employment that could provide them with a higher quality of life—sustainable incomes, health benefits, and socialization opportunities—than public benefits affords them," explained Elaine E. Katz, MS, CCC-SLP, senior vice president for grants and communications at Kessler Foundation. "The support services and managed care being offered in this model has the potential to embolden people with disabilities to enter the job market."
Short term, the hope is that individuals will learn to advocate for themselves more effectively and employers will experience a change in attitudes regarding people with disabilities. Longer term, JEVS will seek to measure the number of managed care organizations across the Philadelphia region and the nation that adopt this approach.
About JEVS Human Services
JEVS was founded in 1941 to meet the employment needs of the region's Jewish community and has since evolved to meet the needs of people from all walks of life seeking to realize their vocational and personal potential. JEVS' mission is to enhance the employability, independence, and quality of life of individuals through a broad range of programs and create innovative and sustainable solutions to address current and future community needs.
JEVS serves nearly 30,000 vulnerable individuals each year, excelling at helping clients who are low-income, have a disability, are unemployed, and others facing multiple barriers navigate the best options to meet their needs and connect to sustainable education, training, and employment opportunities, all of which are carefully designed to help clients gain independence. For more information, visit jevshumanservices.org.
About Kessler Foundation
Kessler Foundation, a major nonprofit organization in the field of disability, is a global leader in rehabilitation research that seeks to improve cognition, mobility and long-term outcomes, including employment, for people with neurological disabilities caused by diseases and injuries of the brain and spinal cord. Kessler Foundation leads the nation in funding innovative programs that expand opportunities for employment for people with disabilities. For more information, visit KesslerFoundation.org.
Apply Now
Kessler Foundation is accepting applications now for its 2020 grant programs. To learn more and to apply, please visit our website. Signature Employment Grants applications are due February 14, 2020. Community Employment Grants applications are due by April 6, 2020. Inquires accepted for Special Initiative Grants on a rolling basis.
Stay connected
Facebook | Twitter | Instagram | YouTube | SoundCloud
Contact information:
Kessler Foundation
Carolann Murphy, PA
973-324-8382
CMurphy@KesslerFoundation.org
Rob Gerth
973-323-3675
RGerth@KesslerFoundation.org