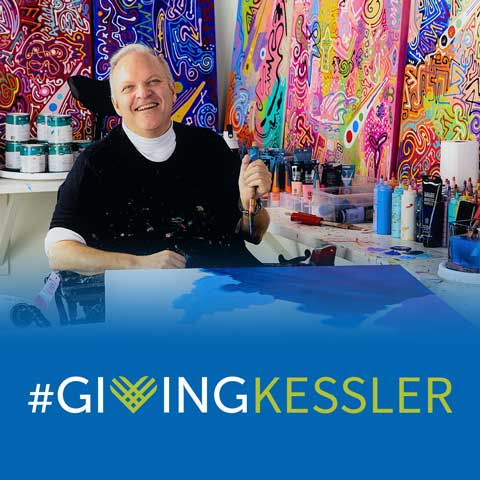 Thank you for making this year's #GivingTuesday a success! Our goal was to come together as a community to make a direct and profound impact on the lives of people with disabilities. With your support, combined with that of other generous friends, we raised more than last year!
The work we do at Kessler Foundation, made possible by your support, is more important than ever. Learn how your gift makes a difference.
By supporting Kessler Foundation, you champion rehabilitation research and employment that returns people with disabilities like Alder Crocker to their homes, their communities, and the workplace.