Shifting the Culture in Fashion: Creating Adaptive Clothing for People with Disabilities
By Nicky Miller 
In this episode of Kessler Foundation's podcast, Nicky Miller, spoke with Mindy Scheier about the fashion industry, inclusion, accessibility and adaptive clothing for people with disabilities.
Listen to the podcast, view transcripts for episode 1 & episode 2, and download this episode and others for free on Apple Podcasts, SoundCloud, Podbean, Spotify, or wherever you get your podcasts. 
Five facts about Mindy Scheier:
• Mindy Scheier is a fashionista, entrepreneur, and designer.
• She's designed and styled for many big fashion houses in the industry, from Saks Fifth Avenue to INC and Bloomingdale's.
• She's the founder and CEO of Runway of Dreams – their mission is to "work toward a future of inclusion, acceptance and opportunity in the fashion industry for people with disabilities."
• Scheier, works with mainstream brands on adaptive modifications to their existing clothing lines for people with disabilities.
• She became inspired by her son who was diagnosed with muscular dystrophy at a young age, causing him to have difficulty wearing certain clothing.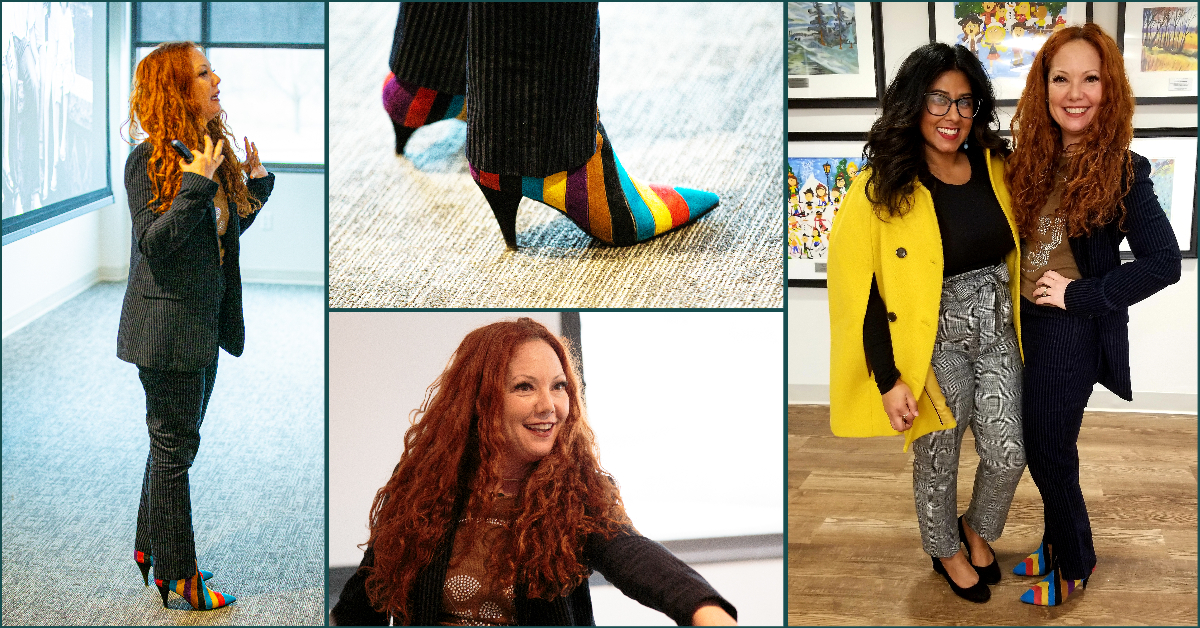 Mindy Scheier is seen with Nicky Miller, at this year's Kessler Foundation Employee Communications Meeting.
She was invited to share her story about creating adaptable clothing for people with disabilities.