'PINK Concussions' Focuses on Essentials of Female Brain Injury
Nonprofit fosters community and research on the differences women and girls with brain injury experience
By Jean Lengenfelder, PhD, Associate Director, Neuropsychology Research, Center for Traumatic Brain Injury Research at Kessler Foundation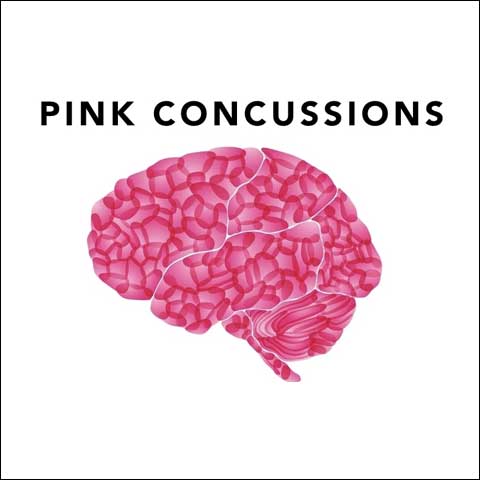 We often associate the color pink with love, warmth, and femininity. So it won't surprise you to learn the nonprofit group PINK Concussions brings a lot of heart and compassion to its medical care on behalf of women and girls with brain injury.
While employed as a social worker, Katherine Snedaker, Licensed Clinical Social Worker, began to question the differences in how boys and girls recovered from concussions. In 2013, Katherine founded PINK Concussions as a resource to improve the research, medical care, and community support for females with brain injury, including concussion. Her website quotes Katherine as saying, "I believe females with brain injuries ARE the invisible patients within 'the invisible injury.'"
With the tremendous success, growth and interest in female brain injury, PINK Concussions was established as a 501c3 or a nonprofit organization in 2015. Today, PINK Concussions focuses on both pre-injury education and post-injury medical care for women and girls with brain injury, concentrating on concussions in females sustained from sports, violence, accidents, or military service. The group promotes female brain injury research through conferences, research papers and presentations including 11 international summits.
For example, some of the research noted on the website about sports injuries suggests female athletes are not only more likely than men to sustain a concussion, but they tend to have more severe symptoms and take longer to recover. Research on brain injury following domestic violence has been challenging to conduct, but reports of domestic violence survivors being hit on the head, choked, or strangled are sobering. Repetitive head injuries and strangulation could lead to cognitive and behavioral difficulties including problems with memory, concentration, vision, hearing, and balance as well as depression, anxiety, and PTSD.
Meanwhile, Pink Concussions started a Partner-Inflicted Brain Injury Task Force in 2019 to identify professionals with expertise in brain injury and those who work in domestic violence and intimate partner violence. PINK Concussions also recruits for brain banks in the U.S., Canada, and the U.K. and plans to add more in the future to form a global brain bank network committed to provide women with the same research access as men.
To continue to support awareness, PINK Concussions maintains a YouTube channel where Katherine has hosted more than 50 interviews with experts in the field in a series called Casual Conversations with Brain Injury Professionals. PINK Concussions also promotes personal stories from ambassadors about their brain injury experiences and highlights more than 50 PINK Concussions intern presentations that were shared with school nurses, parents/caregivers, college athletic staff, veterans, teenage girls, medical professionals, and researchers. In addition, the nonprofit oversees 14 online support groups with more than 8,000 members on a variety of topics.
To learn more about PINK Concussions, about pledging your post-mortem brain or to join one of its support groups, visit https://www.pinkconcussions.com/.
"If brain injury is the "invisible illness" of our time, then within this invisible injury, women have been the invisible patients. Over the past decade, we have been able to raise general awareness of brain injuries in women athletes and veterans. With the #PINKBrainPledge, we've recruited hundreds of women to pledge their brains to research projects and brain banks. Now it is time to redouble our efforts to recruit women across the world as well as promote equal funding and efforts for brain injury research in women."
- Katherine Snedaker, Founder and Executive Director of PINK Concussions.