May is Stroke Awareness Month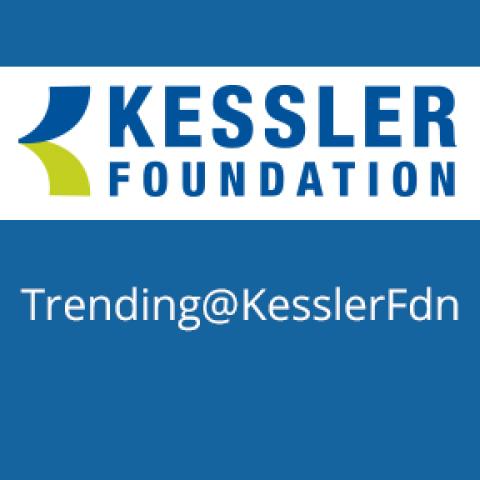 Update on Prism Therapy for Stroke Rehabilitation
Stroke researchers continue their successful NIDRR-funded research project, examining the impact of prism adaptation therapy for the hidden disability of spatial neglect in more than 300 stroke survivors.  "We found that spatial neglect is under recognized. It affects 70% of stroke survivors and 28% of patients with TBI," noted Dr. Barrett. The tool they developed, the Kessler Foundation Neglect Assessment Process (KF-NAP™), has been instrumental in clinical care and research.
In the first multi-center diagnostic training collaboration for spatial neglect, led by director A.M. Barrett, MD, Peii Chen, PhD, and Kim Hreha, OTR, the KF-NAP led to identification of hidden disabilities of functional vision that could cause falls, accidents, delirium and other adverse events that hinder recovery. "In 2013, our research team taught KF-NAP at more than two dozen education sessions in underserved areas, raising awareness of hidden disabilities and training professionals in detection and treatment," said Mooyeon Oh-Park, assistant director of Stroke Rehabilitation Research." More than 1000 professionals were reached in this effort funded by NIDRR and the Healthcare Foundation of New Jersey.
To facilitate innovation in care, the Stroke team developed an ergonomically sound and patient-friendly prism adaptation kit in 2013, and began using it at the bedside with therapist collaborators at Kessler Institute.  The kit equipment provides everything needed to deliver prism training in one portable bag. Requests for training in KF-NAP have come from professionals in North America, Europe, Asia, and Australia.  To meet the demand, the research team will develop a video-based educational program for distance learning, so professionals around the world can have access to training.