Kessler Foundation's First Joel DeLisa, MD Award for Excellence in Research & Education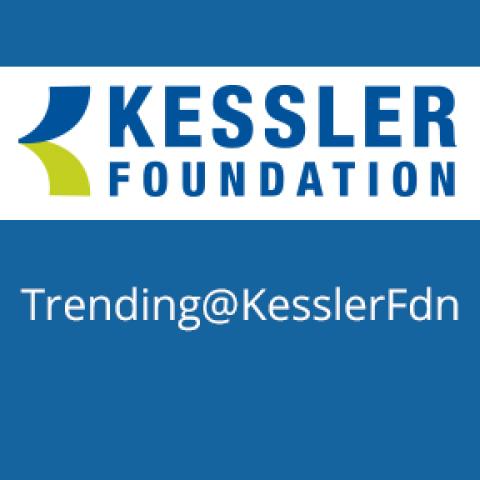 WEST ORANGE, N.J.— Walter R. Frontera, MD, PhD, former Dean of the Faculty of Medicine and Professor of Physical Medicine and Rehabilitation (PM&R) and Physiology at the University of Puerto Rico, is the first recipient of Kessler Foundation's Joel A. DeLisa, MD Award for Excellence in Research and Education in the Field of PM&R. Dr. Frontera will receive the award at Capitale in New York City on May 12.
Rodger DeRose, President and chief executive officer of Kessler Foundation, said, "Dr. Frontera's leadership in the field of PM&R is recognized around the world. Among his roles as physician, investigator, teacher and editor, he prioritizes rehabilitation research that is aimed at improving quality of life for people with disabilities as well as for the aging population. He embodies the excellence that Kessler Foundation's Joel A. DeLisa, MD award seeks to acknowledge."
Kessler Foundation created this award to honor Dr. DeLisa's many contributions to the field of PM&R and his role in developing Kessler Foundation Research Center. The annual award recognizes leading PM&R physicians or researchers who mentor and inspire young professionals and conduct research that can be quickly translated into improved patient care and treatment. The $50,000 award recognizes Dr. Frontera's accomplishments and supports his dedication to research and education.
"It is an honor to receive the first award named after one of the most distinguished members of our profession. I congratulate Kessler Foundation for this initiative," said Dr. Frontera. "This award underscores the need to contribute to the evidence base for rehabilitation research and encourages talented scientists and clinicians to conduct high quality research."
Dr. Frontera launched departments of PM&R at the University of Puerto Rico in 1994 and Harvard University in 1996. He is also the editor-in-chief of The American Journal of PM&R andDeLisa's Physical Medicine and Rehabilitation, the leading textbook in the world in the field of PM&R. He is a board member of the International Society for PM&R, past-president of the International Federation of Sports Medicine, charter member of the Kottke Society, elected member of the Institute of Medicine of the National Academies and a fellow of the Association of Academic Physiatrists, the American Academy of PM&R and the American College of Sports Medicine. He has authored more than 200 publications.
Dr. Frontera's research interests include muscle atrophy and weakness in the elderly, muscle weakness in people with neuromuscular disease and muscle function with exercise training in people with HIV. Based on his studies, he developed rehabilitation interventions using therapeutic exercises that slow or reverse skeletal muscle changes associated with old age.
In the inaugural year of the award, a six-member selection committee reviewed the applications and recommendations of all nominees.
About Kessler Foundation
Kessler Foundation's fundamental strategy is to link science and grantsmanship so that people with disabilities can lead more productive, independent and fulfilling lives. Kessler Foundation Research Center conducts research that improves quality of life for persons with injuries of the spinal cord and brain, stroke, multiple sclerosis and other chronic neurological and orthopedic conditions. Kessler Foundation Program Center has provided more than $20 million in funding to a variety of employment-related projects that are benefitting veterans, young adults, students and others who are dealing with physical and cognitive disabilities.
For more information, visit http://www.KesslerFoundation.org
###
Kessler Foundation Contacts:
Lauren Scrivo
973.324.8384
Carolann Murphy, PA
973.324.8382